Contact Form Shortcode Error: Invalid form number in shortcode.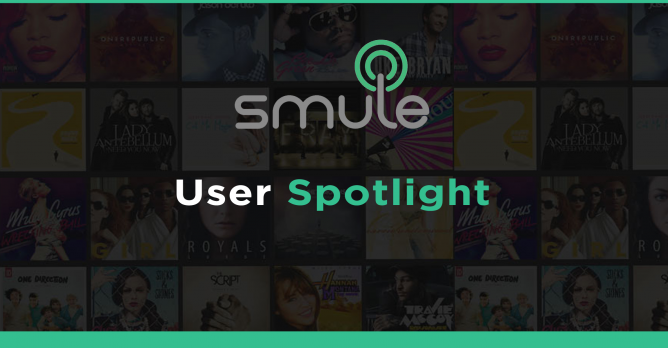 Smule wants to get to know YOU!
So every week on Thursday, we highlight a member from the community in an interview style format to feature on all of our social platforms. It's a great way to get to know, follow and sing with members you may not have heard from before. We try and highlight a variety of members ranging from new singers, active singers, singers who sing a unique genre – so on and so forth. As we've uncovered so many groups, we are also considering the possibility of showcasing group spotlights as well, so if you there is a group you think we should spotlight, let us know!
Suggest a Spotlight
If you want to be featured, know someone who you'd like to see featured, or want to suggest a group to be featured, fill out the form at the bottom of the page below. We are excited to hear from you!

 Previous User Spotlights