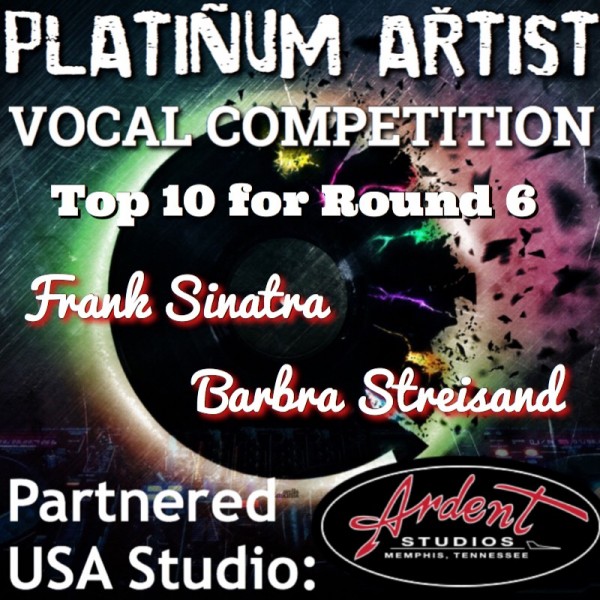 *PLATINUM ARTIST – Community Post *
TOP 10 – Round 6
The Platinum Artist Vocal Competition has yet again wrapped up a phenomenal round!!
Round 6 brought us all stellar Sinatra and Streisand numbers filled with spectacular vocals and emotional and inspirational performances.
Here is our Top 10 submissions for Round 6 "Frank Sinatra/Barbra Streisand":
We now have our top 50 contestants and this competition is getting more and more exciting!
We are extremely proud of each and every one of our contestants for commend them for their dedication and hard work!
To follow the progress for this fantastic competition, please visit our official website:
www.pavc.info
We are now well into Round 7 and we are certain to see and hear some stunning musical numbers from all our contestants!