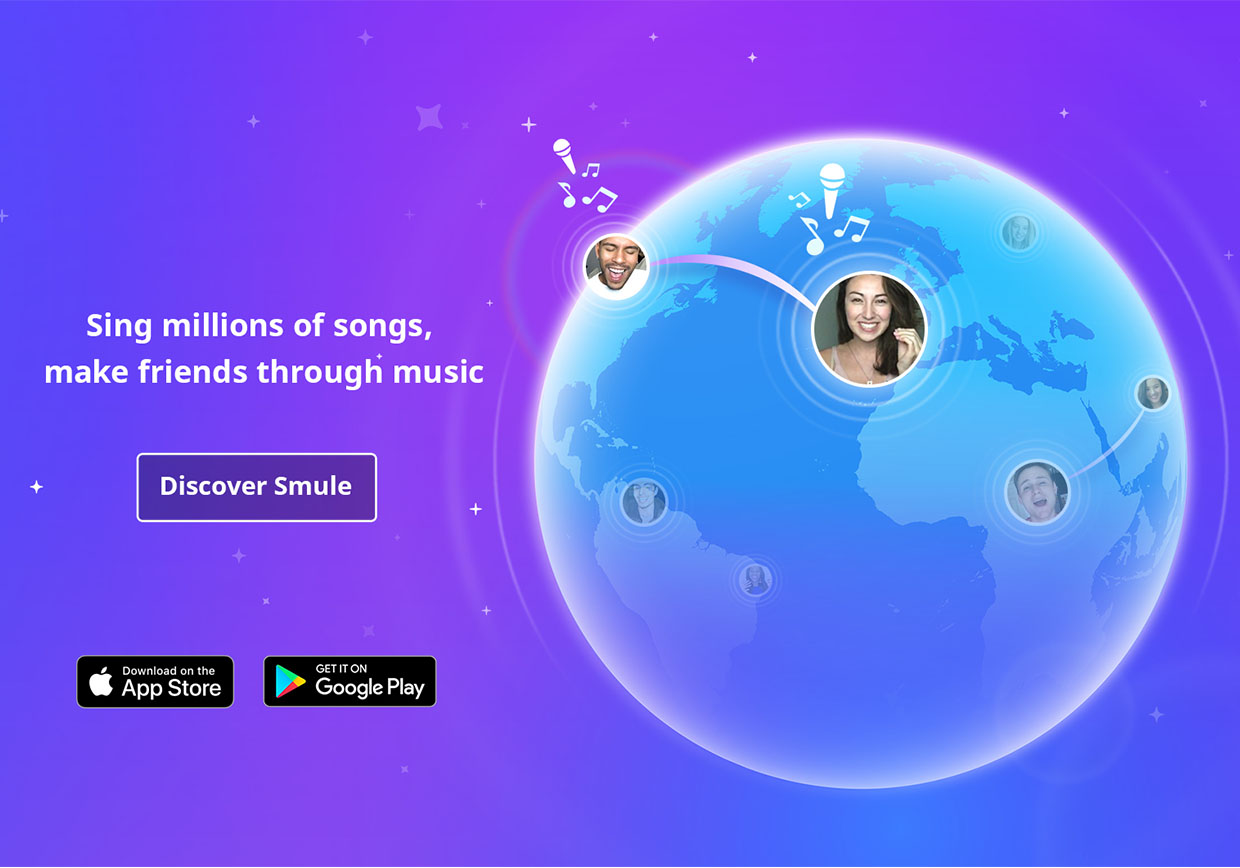 Sing! Karaoke by Smule on Apple TV
This is huge!
Well, actually, it fits in the palm of your hands, but our excitement is huge!  Sing! Karaoke is now on the new Apple TV!  Imagine the party you could host for your Smule Local Meet up!
Sing! for Apple TV is not just the existing mobile app modified for the big screen, but an entirely new experience in social singing designed specifically for Apple TV and the living room. Sing! not only transforms Apple TV into a high-octane karaoke machine, it invites a world of singers into your home.
Have a party, have a meet up! When you're ready, select your song, then swipe the Touch remote to virtually travel around the globe and find someone from the Smule community to sing with. Just like you can on your phone, you can duet alongside celebrity Smule Partner Artists on Apple TV like Jason Derulo, Luke Bryan, Jessie J and many more!
Want a mic? Use your phone!  Download Sing! for the iPhone and connect it to your Apple TV over Wi-Fi to use your phone as a mic. You can adjust reverb and volume controls while singing. Multiple iPhones can be connected to the Apple TV – up to 2 people can use their phones as mics, while others can queue up songs on the party playlist. Choose from the ever growing Songbook, currently containing more than 100,000 songs from just about every genre and style of music.
To celebrate the launch, Smule is offering all Apple TV users unlimited access to all songs within the Sing! app for a limited time. So, download Sing! from the App Store on your Apple TV and try it out today!