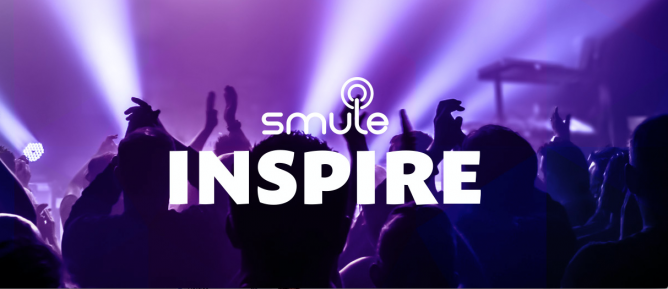 The Smule Inspire program aims to inspire all users in the community to connect, collaborate, and create music together – to have the best experience possible on Smule. We hope to rev your enthusiasm and creativity as well as provide you with helpful information to enjoy your time on Smule!
Smule Inspire Tuesday Tips
Every week, Smule Inspire will feature a Tuesday Tips blog post that includes tips from the Smule Inspire team in response to popular user questions.
Smule Inspire Guest Posts
Occasionally, one of our inspirators will offer up a guest post on our blog, which may feature an inspirational or educational article, a cool tutorial, or just about anything that might be useful to our community of users, so stay tuned!
The Smule Inspire Team
The Smule Inspire team of volunteers share recordings regularly on social media channels, so follow them to check out some inspiring creations.  They are Smule enthusiasts who are full of infectious positive energy and want to do all they can to inspire and help the community participate in the music!  They provide tips and tutorials through the Smule Inspire program.
Interested in becoming apart of our Smule Inspire Team. Apply here! 🙂