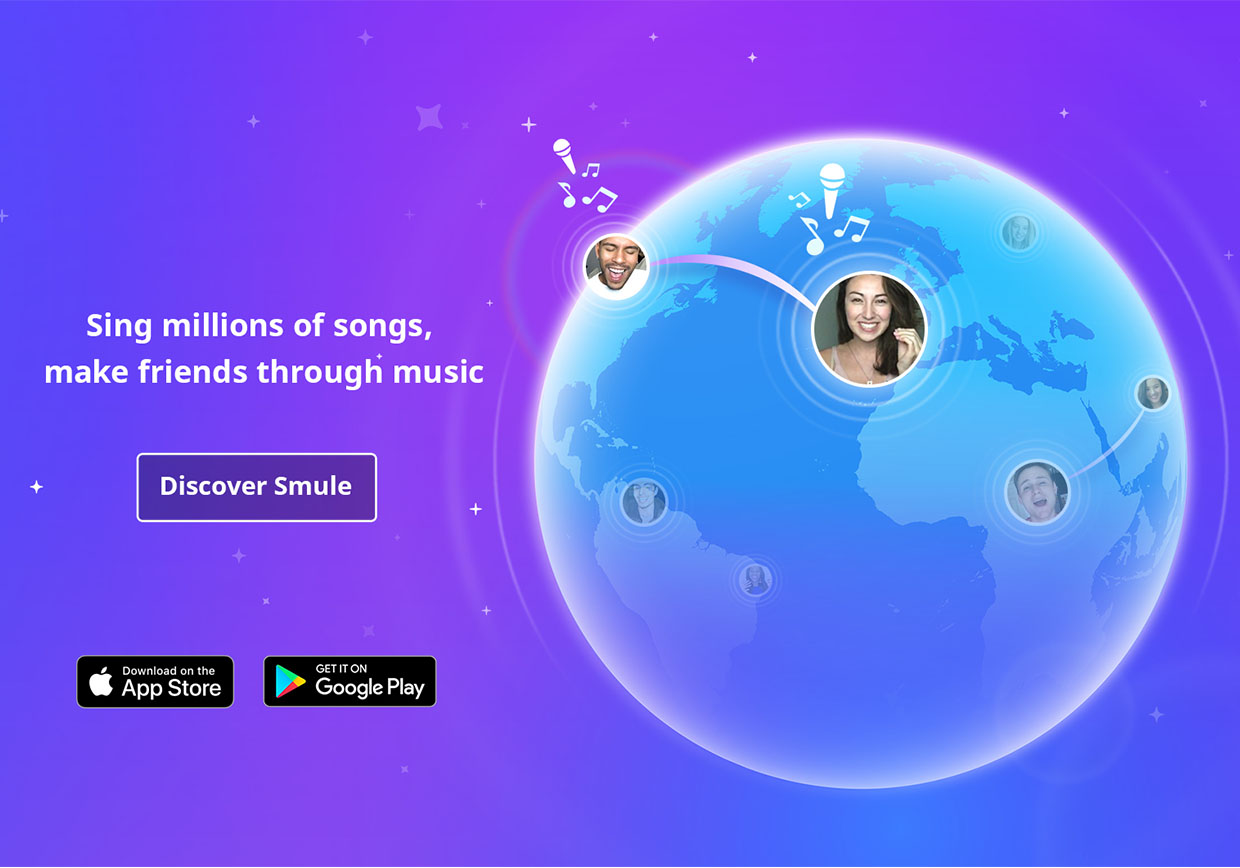 4 Years celebrating friendship through Music
4 Years celebrating friendship through Music
This February 5th we will celebrate 4 extraordinary years as community, of pure singing and musical experience, but especially, 4 years of pure friendship. Since 2015 we have learned many things and we have also grown from music, culture and we got to meet people from all over the world. We'd like to congratulate the current administration team of this group.
Admins: Diego, Kerenha, Sue, Rash, Brenda, Sofía, Rakelita and Pamela.
But at the same time, we want to say thank you to Smule. Thank you for giving us time of fun in our lives, thanks for having demonstrated us that there are real friendships that cross borders no matter the country they are from. Thank you because we have learned to develop our passion in singing. Thank you for allowing us to sing in a more pleasant way. Thank you for helping us build a family. Thank you for making us relax in the most tense and sad moments. Thank you for everything.
During this 4 years, we have met amazing people and exceptional groups, not only for being talented singers in some Smule contests, but also people with a good heart. That's why, we decided to take this opportunity to invite our friends from all the groups and communities to join us in this celebration: our 4th anniversary party, by sharing a group song prepared by the members of your own group as gift in order to celebrate this special date with us. We'd also like to invite you all to participate in the 4 different (Fast Smule Contests) activities that we have prepared for you: "The Champions", "The Vocal Games", "Tu Voz Me Suena" and "Competencia Por Géneros".
This is our Group Song for this celebration
https://www.smule.com/recording/gloria-estefan-puedes-llegar/327258022_2734039405
We are so excited and looking forward hearing all of your beautiful collaborations and we expect to see you all participating in our special events in order to join our big celebration.
You can check the Smule Playlist about our celebration or search: #LatinVoices4thAnniversary to see all the group songs.
Thank you So Much, and let's keep singing together on Smule!
For more info regardless the activities, please contact on:
LINE, ID: diegopaul92 / kerenha
Email: latinvoicescommunity@gmail.com
Latin★Voices Team.