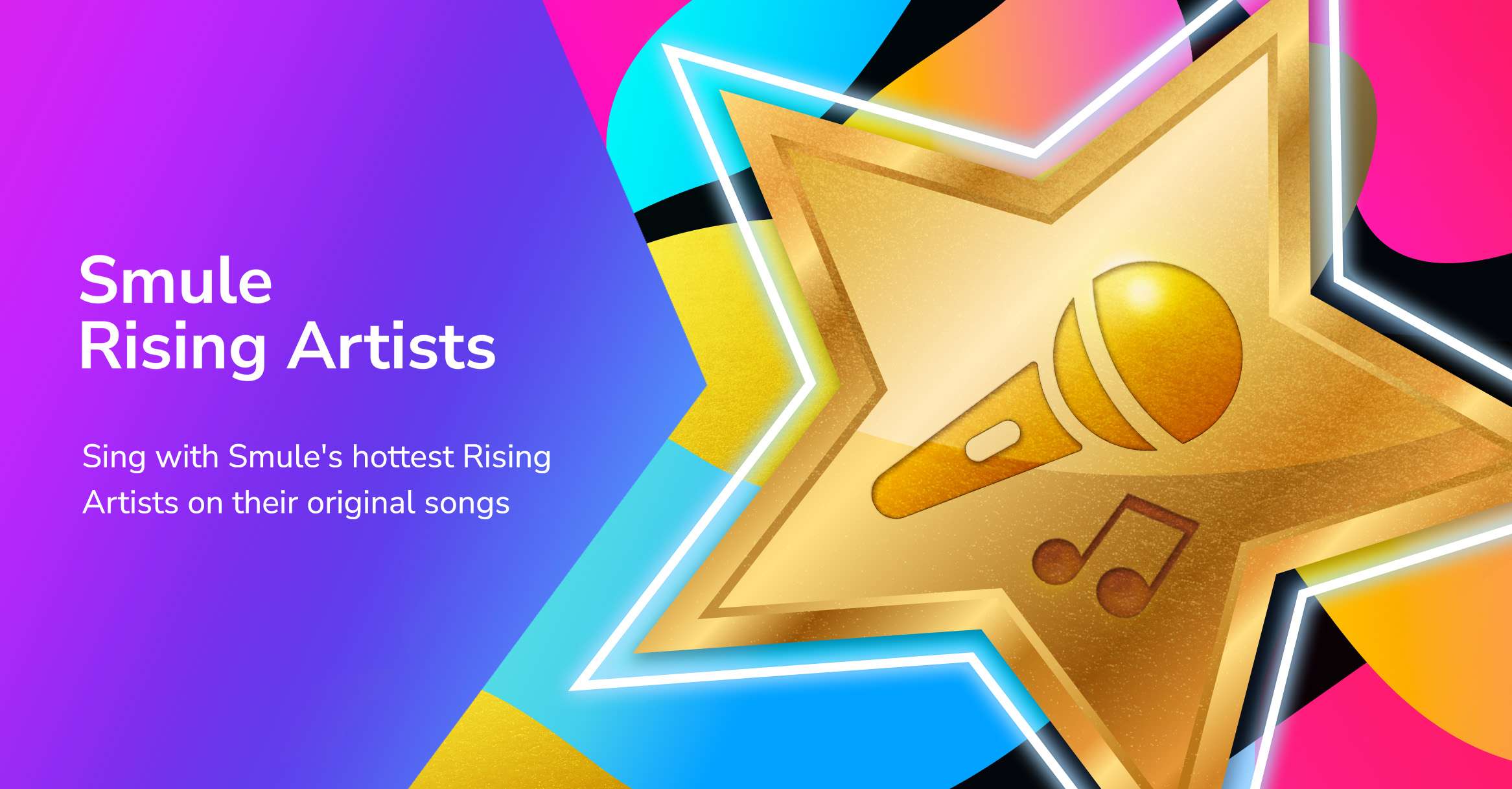 Announcing the Smule Rising Artist Program
Smule is thrilled to announce the official launch of the Rising Artist program, an initiative aimed at highlighting artists who are proactively using Smule to upload their original music and engage with the community. While our well-known Partner Artist promotions feature the biggest artists in the world singing chart-topping songs, the Rising Artist program will be focused on curating and supporting independent creators across the Smuleverse.
The Rising Artist program was quietly "soft-launched" over the last year, running promotions across Smule's apps and networks for over a dozen different artists. This inaugural group includes musicians from Britain, Canada, France, Indonesia, Mexico, Russia, Spain, Turkey, Ukraine, the United States, and beyond. The artists are being promoted to Smule's global audience of music lovers, turning fellow app users into lifelong fans.
For artists of all sizes – and from all corners of the world – Smule presents a unique opportunity. With the highly active community of music enthusiasts already on the platform, there are significant opportunities for artists to directly, musically, engage with fans new and old. Beyond its strong, positive community, Smule is also built to be a simplified, "one-stop shop" to generate content that can be used on other social media platforms. Our goal above all else is to make musical content creation fun and simple – and to make the world feel small in the process.
There's much more we have in store as we scale up this program. In the meantime, congrats to the inaugural class of Rising Artists! You can hop on a duet with them here.
Oh, and if you're an artist hoping to be featured, simply fill out the form here to apply!