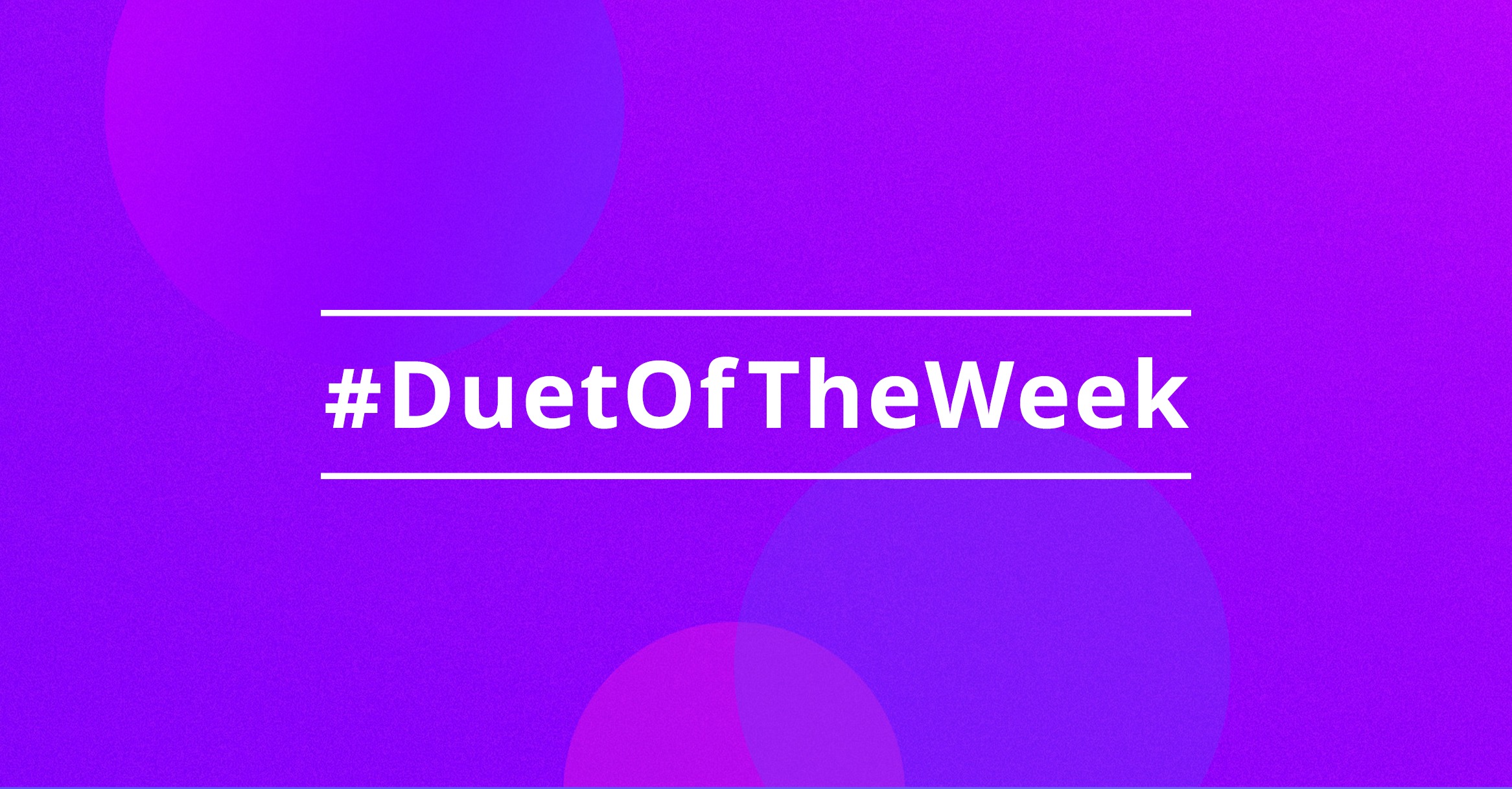 #DuetoftheWeek (Week 7 – 2021)
The #DuetoftheWeek winners are MitziMastick & caseyleemoore! Congratulations! Your performance of "My Funny Valentine" was this week's favorite; thank you for sharing and creating with the Smule community.
Be sure to check out these other amazing entries:
Do you want a chance to have your duet featured? Keep reading for instructions on how you can enter your performance for #DuetoftheWeek!
How to participate:
Hashtag your performance with #DuetoftheWeek.
Get friends and followers to join, favorite, comment, give gifts, and love.
Each week one submission is chosen to be featured on the Smule blog, a banner visible in the Smule app, the #DuetoftheWeek playlist on the Explore screen, also across all our Smule official social channels.
Duets with the most creativity and engagement are more likely to win, so encourage your friends and followers to join, favorite, gift, and tap love on your performance to increase your chances of being chosen.
#DuetoftheWeek winners are selected on Sunday and featured on Monday!