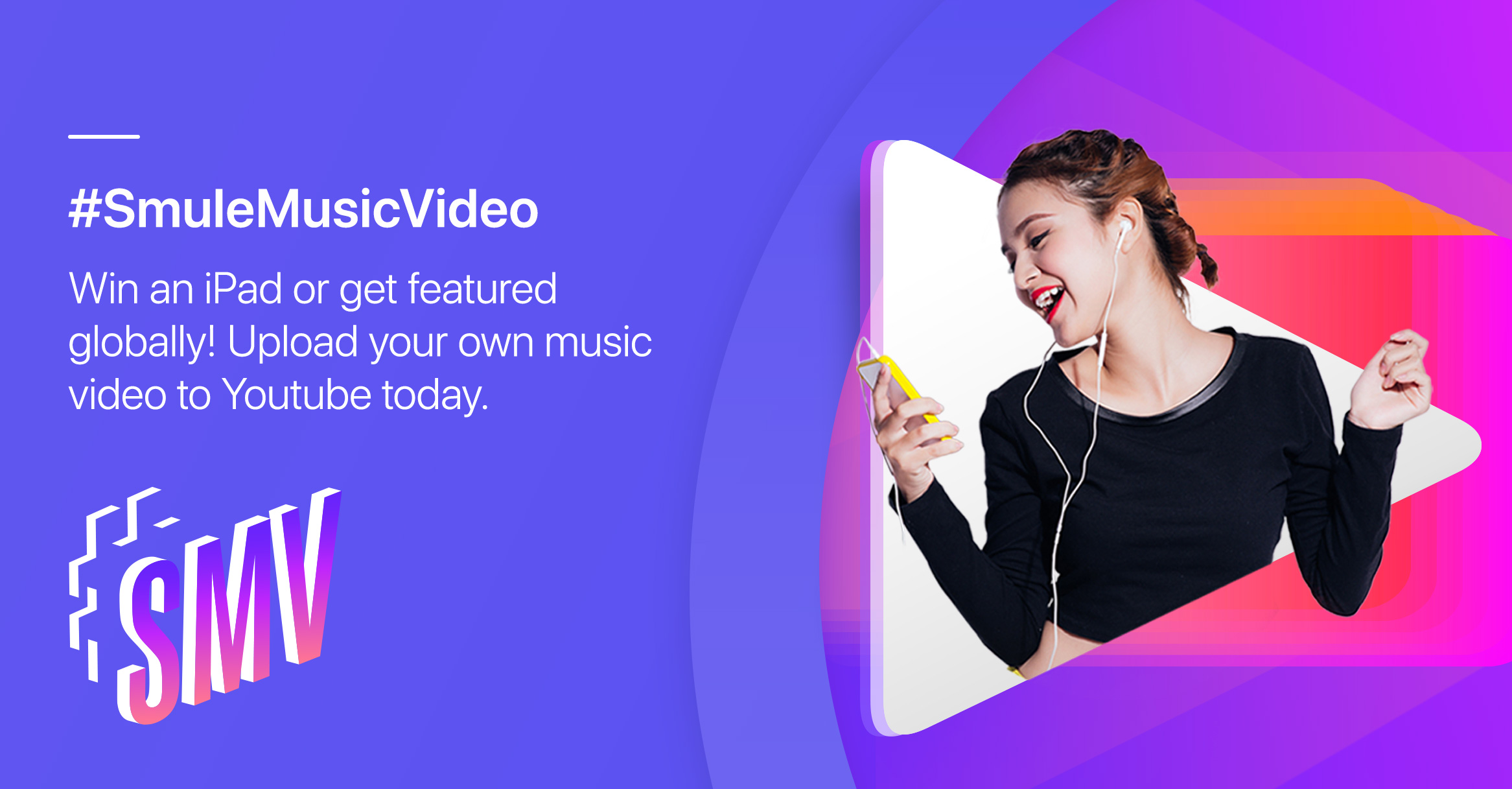 #SmuleMusicVideo Contest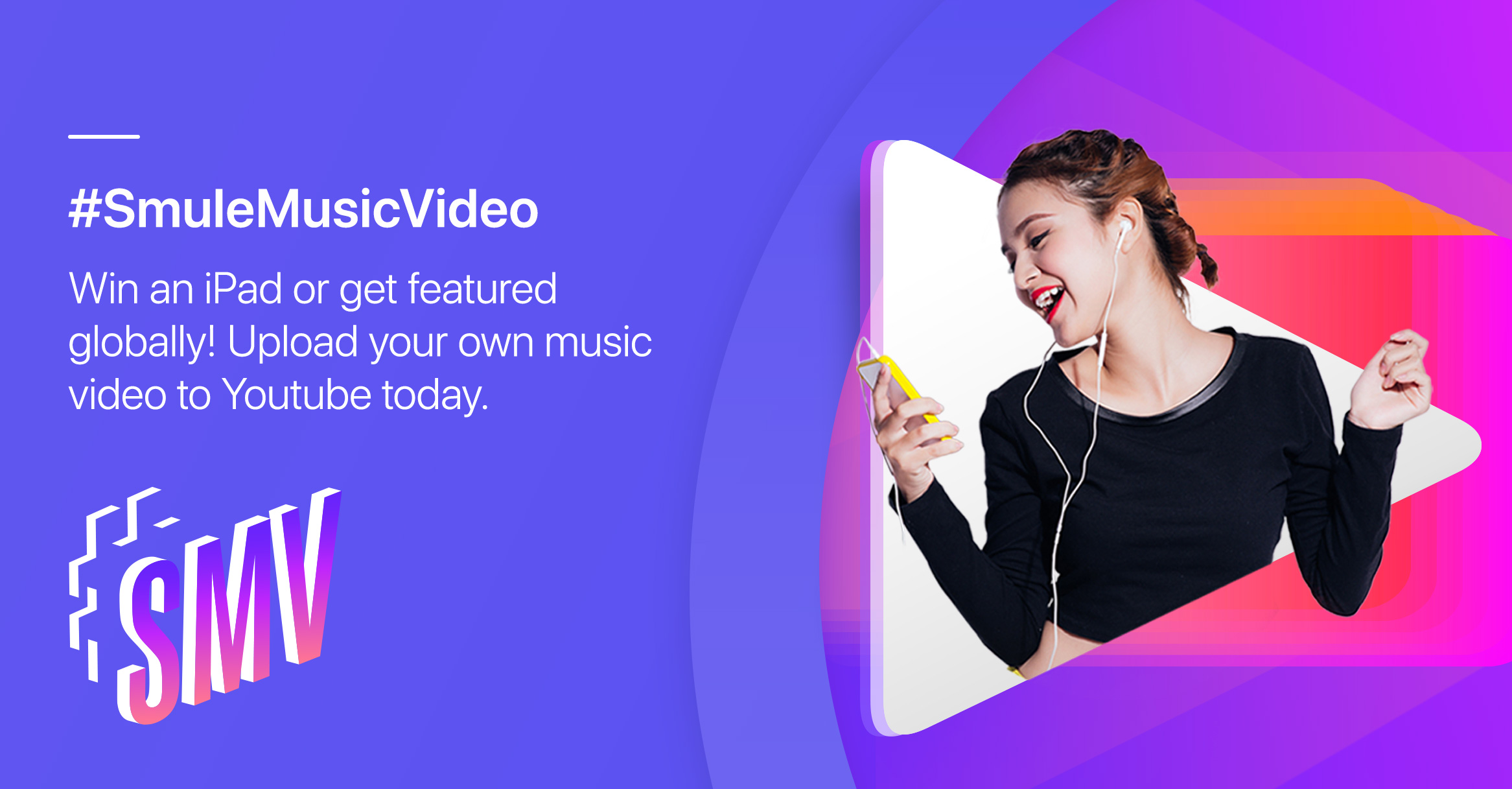 Calling all creators, creative spirits, and group leaders to join a special one-of-a-kind YOUTUBE contest. We have been seeing a growing number of people creating awesome videos and we would love to see what YOU would make if you weren't restricted to Smule features. What if you could use any tool you wanted to make a video and upload to Smule!?! What would you make.
What:
1. Create any kind of "music video" on your own and upload it to YOUTUBE with your SmuleID.
2. Make sure to hashtag #SmuleMusicVideo to enter or email to contest@smule.com
3. Every week we will upload a few to Smule for a feature!
When:
July 1st – July 31st
Prizes:
1. Weekly Featuring to Smule 11 Show (best video of the week)
2. 10 Winners Total at the end of the Campaign will get: 1 year VIP + T-Shirt
3. Top 5 Winners: 1 pair of High Quality Headsets
4. The Best Video: 1 brand New iPad Air
Winners:
The Winners will be chosen based on Artistic and Creative merit by a committee of Smule Employees. All decisions are final.