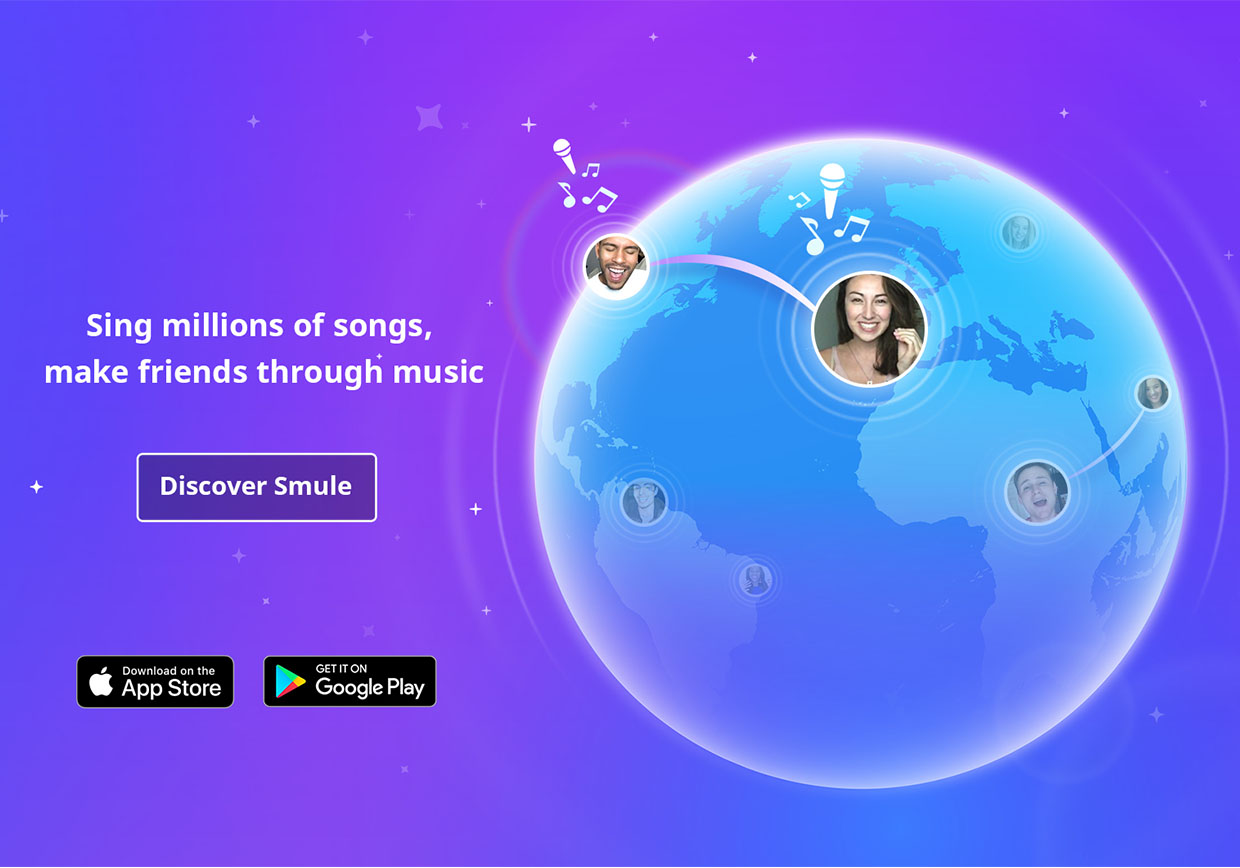 Ben and Natalie Engagement
Love comes when you least expect it, and in Ben and Natalie's case, they found it on Smule!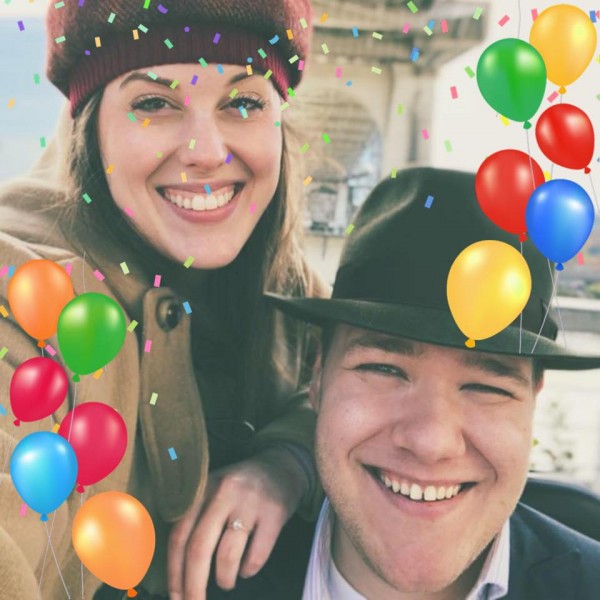 Although a thousand miles apart, these two complete strangers found commonplace through their love for music about a year ago when they first recorded their song together on Sing!
Natalie and Ben immediately grew fond of each other, as they made endless music on and off Smule. Little did they know, they would fall in love.
On November 2017, Ben proposed to Natalie at The Cumberland River Pedestrian Bridge in Nashville, TN. "Neither one of us joined the app with the intention to meet anyone nor fall in love. We just wanted to sing! But if we had not downloaded the app, there's just no way we would have ever stumbled across one another. In this sense, Smule means everything to us." Natalie quoted, now happily engaged.
Love is definitely in the airwaves! Read on for the full interview with Natalie and Ben about their journey to love on Smule!
Tell us about yourself, Natalie! When and why did you start using Smule?
Natalie: "In April 2015, I surprisingly had a pulmonary embolism and my doctor said it would take a good while before I healed or built lung endurance again. It was difficult to walk to the mailbox, let alone up the stairs! He reassured me that I was young and mentioned that singing would be a good way to build lung capacity. That next spring, in April 2016, I saw an advertisement for Smule Sing! and decided to give it a try. It seemed exactly what I needed to help me heal. It took me a few times to get the hang of it, but I fell in love and it has become one of my most treasured hobbies."
Ben, what is your story?
Ben: "I joined on December 26, 2015. At the time, I was primarily a touring Southern Gospel artist and traveled every weekend. I was staying in a small town in Tennessee and, as people do when they're bored, was scrolling through Facebook. One of my singing buddies, @ChadTingle, had shared one of his songs and that brought me to the app. I created an account, posted my first solo, and then.. I. Was. Hooked! I had no idea that this app could change my life but that's exactly what music and Smule Sing! did!"
Describe the time you two first met on Smule. Was it love at first sight? Did you start out as friends?
Natalie: "When I say it took me a few times to get the hang of it, I actually had felt like I wasn't that great of a singer. In fact, I had become pretty darn discouraged. My voice started off pretty weak! I had met a very sweet friend, @basscrooner, very early on in the app. I messaged him and said, "I'm done…I don't want to do this anymore. I can't sing. Thank you so much for your support, but I'm deleting the app." He talked me into staying that day and told me to sing a jazz song that he thought would suit me well. It was called 'Black Coffee.' As fate would have it, @basscrooner shared my Black Coffee in a trio chat that he had going on with @BenWaites and @jazzcatter. That was the first time Ben had heard me sing. Apparently, they had gone on to chat about it for a good two hours!
What seems to be such a small world, I had already stumbled across a website just the day before on someone's Smule profile. He had a ministry as a southern gospel singer. What had intrigued me was that his biography said he started off tone deaf. I was amazed by that because he was legitimately the most incredible singer I had heard on the app. I felt if he started off tone deaf, then I had hope!! The next day, Ben messaged me to thank me and low and behold, he was going to be pursuing a career as a vocal coach! He was interested in helping me develop some of my weaknesses because he saw the potential I had. We had a couple Skype meetings and he really helped a LOT. Ben asked me to join a jazz group called @JazzMotion. They are my heart and soul! This is what started off our friendship to build. We truly are best friends."
In what moment did you realize that you wanted to spend the rest of your lives together?
Natalie: "As odd as this might sound, I had a vision one day as I was looking out the window at the rain. It was so vivid! I was wearing a lace wedding dress and Ben was sitting in his wheelchair next to me, wearing a suit. People were coming up to us congratulating us on our wedding. When I snapped back into reality, I felt a bit frightened, especially since it was so real. The idea had not even crossed my mind before that he could ever love me. I had not even met Ben in person and tried to shake it off, but the feeling began to linger and build. We finally met in Gatlinburg, TN, and Ben says it was the moment he looked into my eyes that he knew he was going to marry me one day."
How did the proposal go about?
Ben: "This summer, I pursued a course with Brett Manning Studios to become a certified vocal coach. Just two weeks after my certification, I got a call from Brett Manning himself asking me to be a part of his team there in Nashville, TN. Because of this, I knew I wanted to ask Natalie in Nashville. The perfect spot was on what's called the Pedestrian Bridge as it overlooks the entire skyline. She walked across the bridge to take pictures and I called her over to me. I asked if she would put my phone into my coat pocket because I had the ring box tucked into it and knew the phone wouldn't go in all the way. That's when she became suspicious that this was more than just a tourist stop. It figures, she shoved the whole phone in hahaha. I found out later that she was nervous and didn't know what to do so she made it fit. I told her to reach in to see what was blocking the phone. She pulled out the box and when she opened it, I just went straight to it and said, 'Will you marry me?' Later, I took her to a steakhouse called The Old Hickory at the Gaylord Opryland. It was perfect because the veranda we sat on was at eye level with a Christmas light show they had going on by the hour. We were like kids in a candy store looking at all the decorations."
How did Smule help you find love? What does Smule mean to you?
Natalie: "Neither one of us joined the app with the intention to meet anyone nor fall in love. We just wanted to sing! But if we had not downloaded the app, there's just no way we would have ever stumbled across one another. In this sense, Smule means everything to us. I can't tell you how many times we stop what we are doing to look at each other and smile. We don't have to say anything, we just know…'I love you.' We can never thank Smule enough for that."
*** You can find both Ben and Natalie on Smule as @BenWaites and @iNatCat.