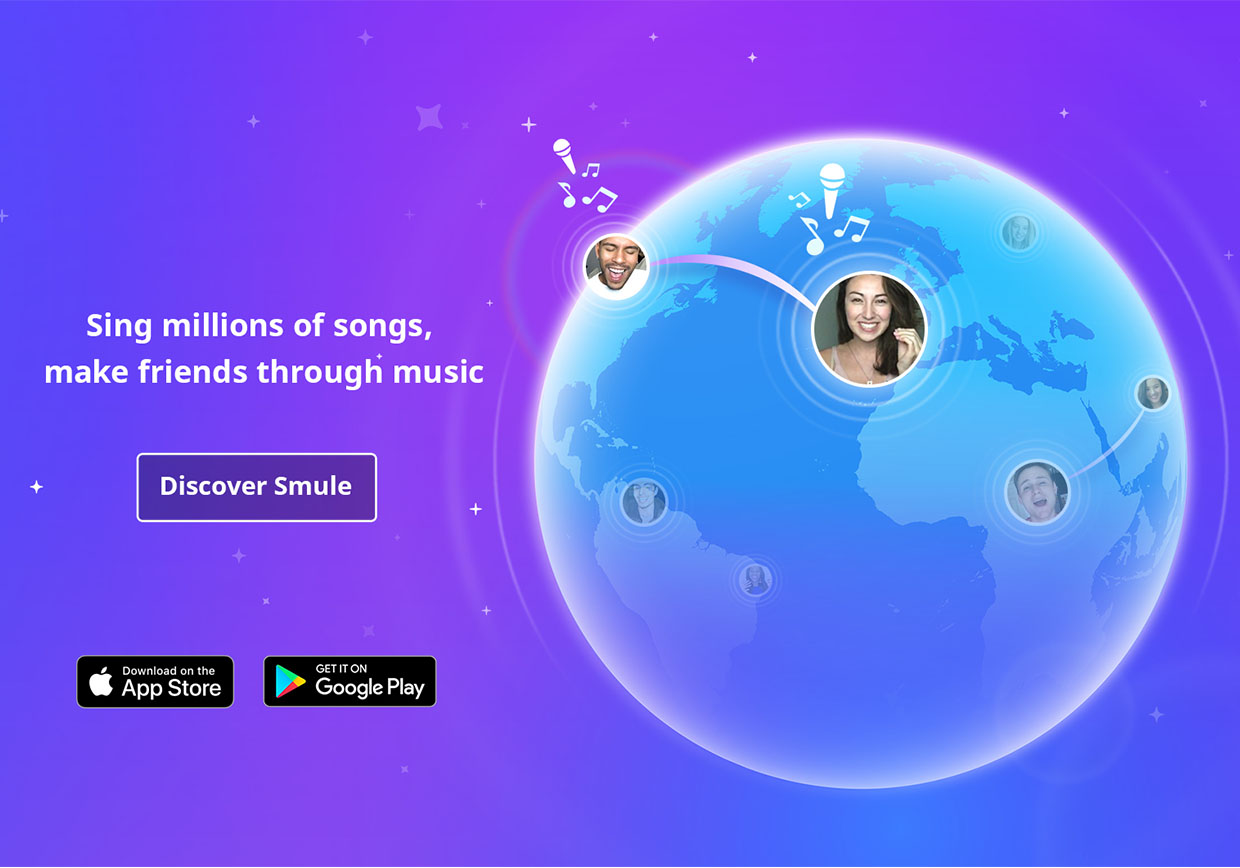 Bookmark Invites on Sing iOS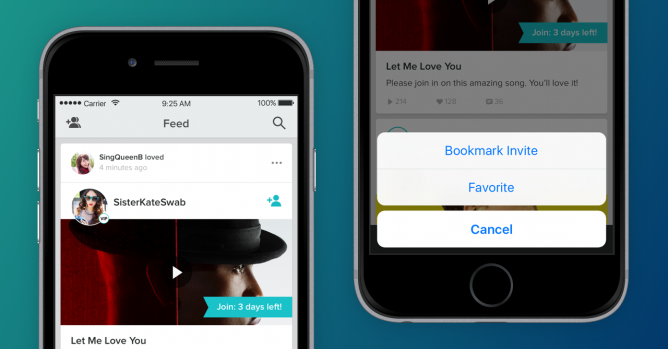 Exciting news for Sing! iOS users: Now you can bookmark invites you'd like to join later!
Have you ever lost track of an invite that you wanted to join? Or forgot about one until it was too late?  As one of the most requested features from our community, bookmarking invites will allow you to track those you want to join in one place, easily keeping tabs on how long you have to join. We're testing this feature on iOS first, and it will come to Sing Android next month.
To bookmark an invite, tap the "…" button from screens you see an invite you want to bookmark. Then choose "Bookmark Invite":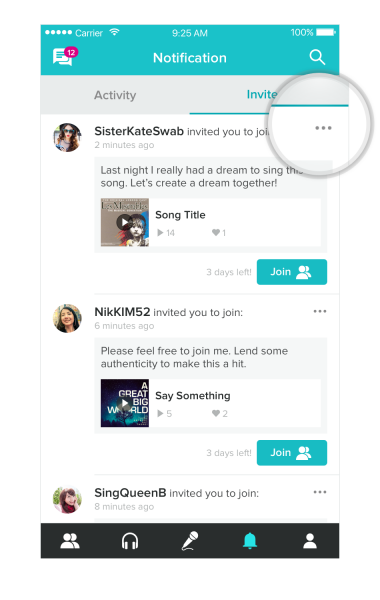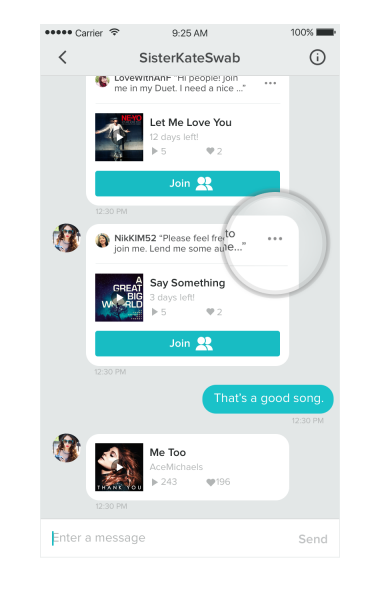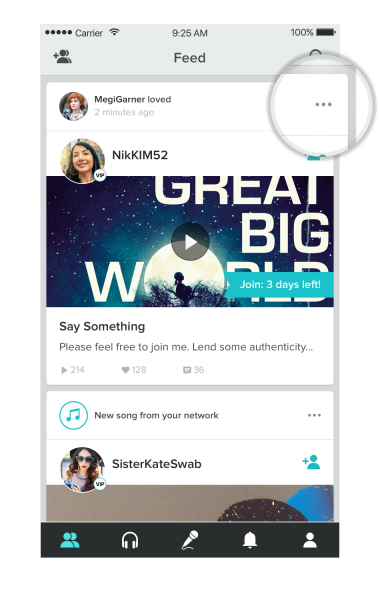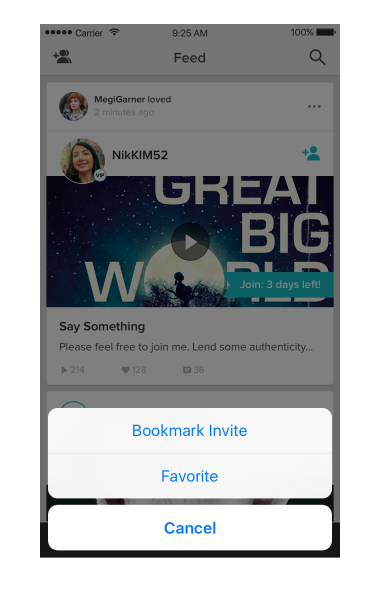 Your bookmarks will be privately saved to the Invites tab under your own profile, below the invites you created.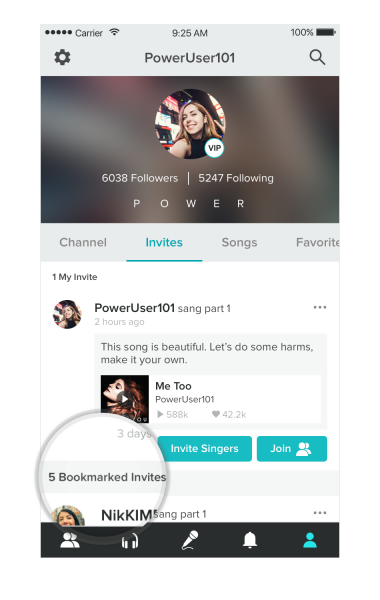 Expired and closed invites will be automatically removed from your bookmark list. To manually remove a bookmark, go to your bookmark list and tap "…" then "Remove Bookmark".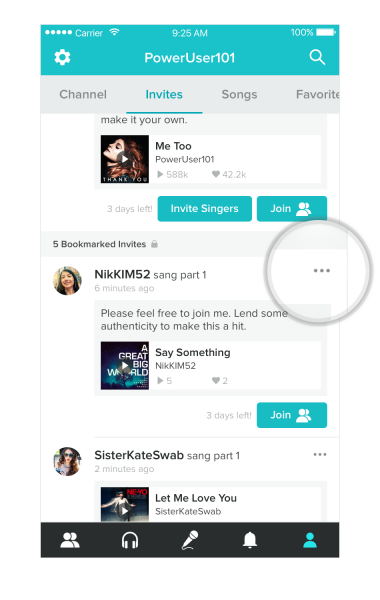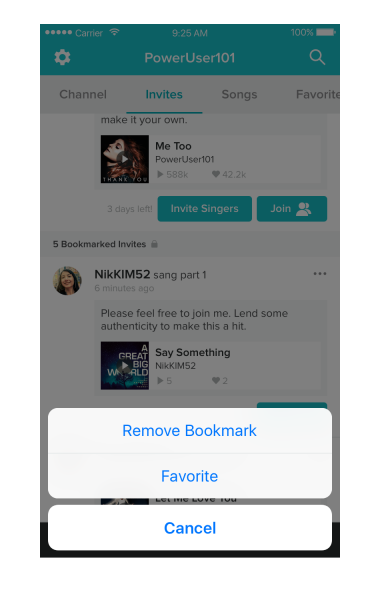 We hope this helps you join more collabs and connect with more of your friends. Please email us at support@smule.com if you have any questions or suggestions!