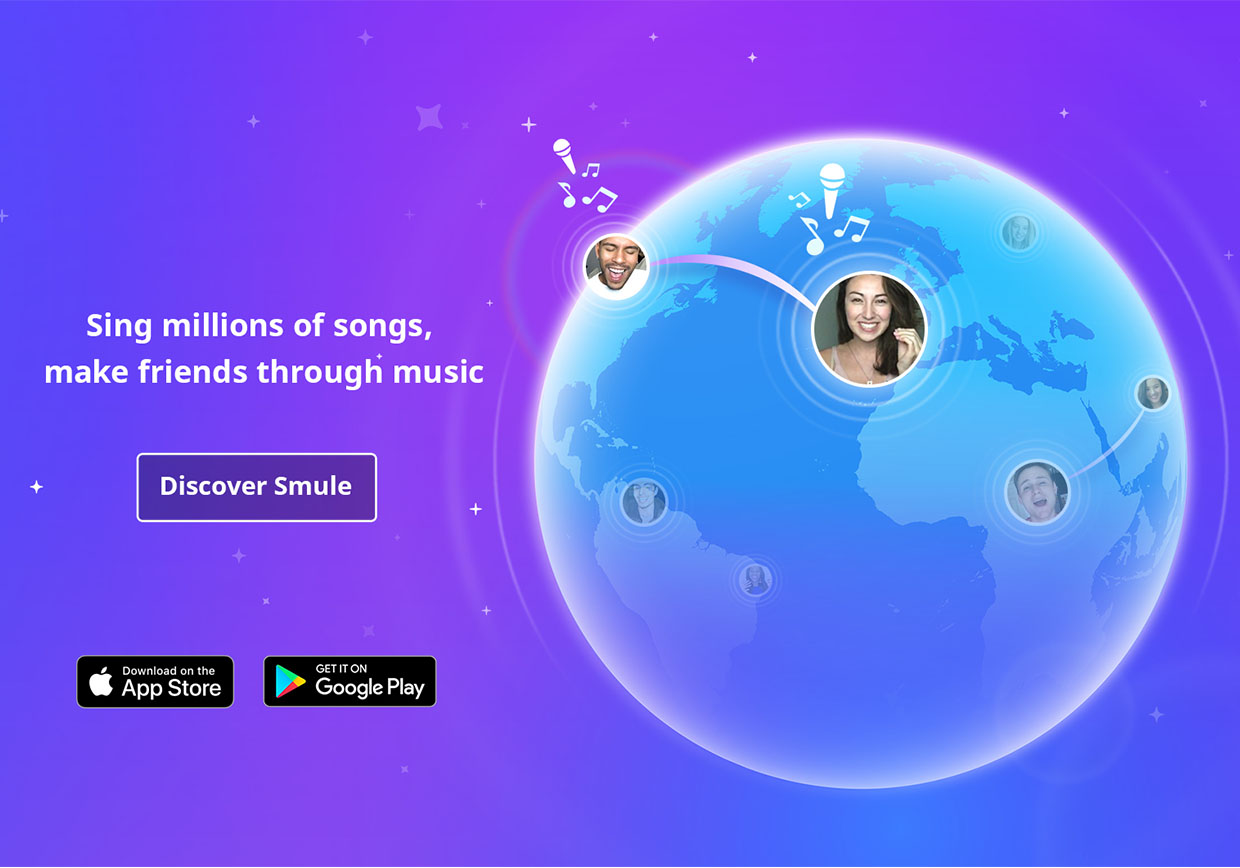 Community Contest – Bintang SWARA Season 1 Winners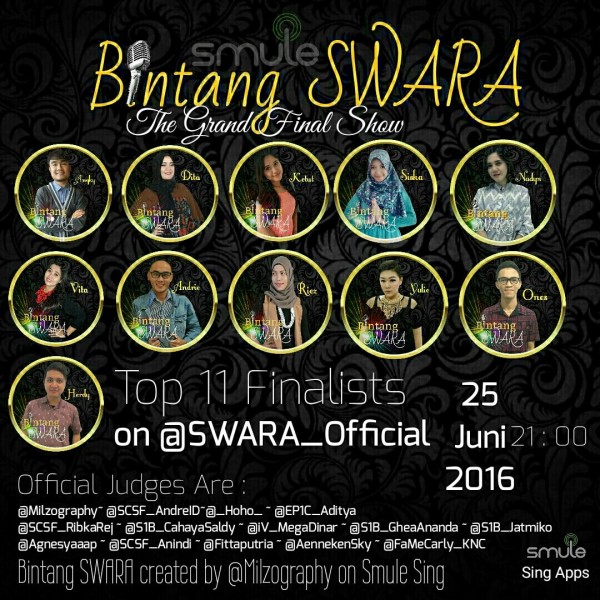 *Community Contest, posted by the community*
Bintang SWARA Season 1
One of the most Prestigious Competition for Indonesian on Sing!
On May 1,2016 SWARA an Exclusive Indonesian Community on Sing held a singing competition for Indonesian Sing user all over the world called Bintang SWARA, meaning the Star of SWARA.
Over 438 people are auditioned  for Season 1 and from total of 6 rounds excluded bonus round, they have finally crowned @AngkyFebriansyah as the winner.
Creator of Bintang SWARA @Milzography  said that she created this competition with a unique concept which are mostly to remind the contestants about Indonesian's culture and inspired them to be proud as Indonesian.
Here is the fantastic collaboration of TOP 11 Finalists of Bintang SWARA Season 1 :
http://www.smule.com/p/542549968_456460923
This is winner's performance on The Grand Final : 
http://www.smule.com/p/542549968_456322289
All Grand Final performance can be found on @SWARA_Official , and all entries can be found through these hashtag : #BSS1R1 #BSS1R2 #BSS1R3 #BSS1R4 #BSS1R5 #BSS1R6
All information regarding the competition and when the second season will be held can be found at SWARA OFFICIAL Line account : @yhr1744i
Hope to see more Indonesian talents on Second Season!
SWARA always in my heart.