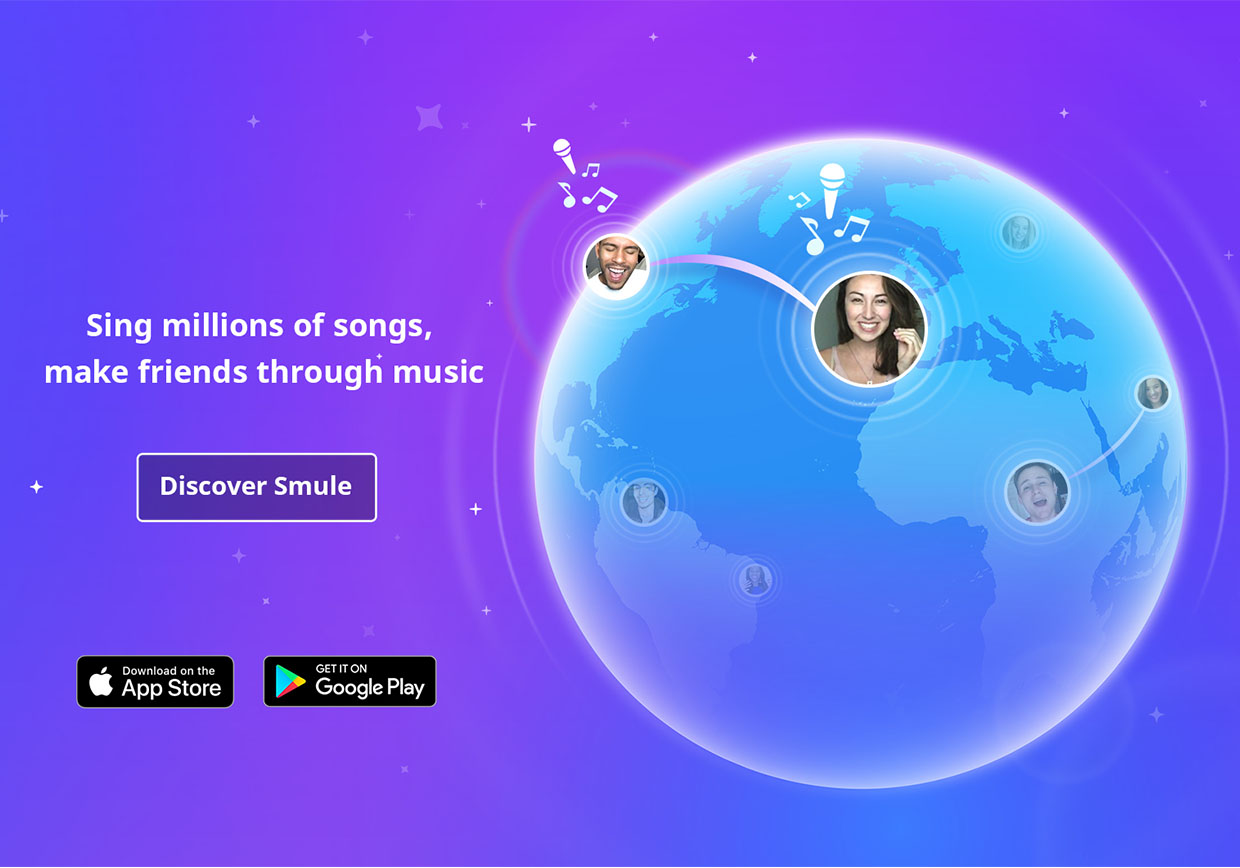 Dream duets: Fans sing with their idols
Dream duets: Fans sing with their idols
A longtime fan of rapper T-Pain, Diego Montana never thought he'd ever get to perform with him. So when the opportunity arose for Diego to do the thing he didn't think was possible, the 25-year-old from Texas went for it.
The duet didn't happen on stage or on television, but through Smule's  Sing! mobile app, which lets members of Smule's worldwide community collaborate on performances with only their smartphones — and maybe a pair of earbuds.
By joining "open calls" put out on Smule's network , users can add their vocals to pre-recorded video performances and duet with anyone, including a growing list of professional artists. They're recording special versions of their songs just for Smule as a creative way to connect with fans and find new ones.
For example, last month, Jessie J created an open call for her single Flashlight from the Pitch Perfect 2 soundtrack, and an overwhelming number of Smuleans jumped at the chance to sing with her. Tom Bleasby, a student in the UK, joined her open call, and their video duet went viral, racking up almost 20 million views on Facebook alone.
From a fan's perspective, being able to sing with your idols is a special, intimate connection that you can't get from attending a concert or from covering a song. Diego, who goes by the username xYego on the Smule network, teamed up with T-Pain for a rendition of the hit "HashTag."
"I was listening to T-Pain for a long time, so it was really exciting to be able to sing a song with him," Diego said. "I practiced a couple of times before I recorded it because it's his own song, and you're singing it with him, and I didn't want to mess it up."
He definitely didn't. To date, Diego has made over 15,000 recordings on Smule — including this duet with rising songwriter Maxwell 'MAX' Schneider — and has more than 40,000 followers. His duets with both T-Pain and MAX have received hundreds of positive comments. Any performance, with a celeb or not, can be uploaded to the site and shared. And, although Diego sings duets all of the time on Smule, he said singing with a pro is not a casual thing.
"With the people that are on Smule, we've built up our own community, so when we sing with each other, it's more like 'Oh, I'm just going to go sing with my friend,'" he said. "Where, with T-Pain or MAX or somebody like that, it's a lot different. Because it is their own song — and you're doing it with them — you try to do a lot better."
More and more recording artists are joining Smule — in addition to T-Pain and  Jessie J, recent artists include singer-songwriter Andrew McMahon, CoCo Jones and Eden Xo. New artists are announced Fridays on the Smule homepage, and standout duets are posted across social media the following Tuesday.
It's not entirely outside the realm of possibilities that the artist you were dying to sing with — and did — will see your rendition and share it with their thousands of followers.
Diego wasn't sure if T-Pain ever caught his version of "HashTag." But he knew it was possible.
"Being able to say, 'Hey, mom! I sang a song with T-Pain!' is great. But I do have a friend on the app, and I was talking to her and she told me T-Pain had posted her video on Instagram, so I guess he saw it on Smule and really liked it," he said.