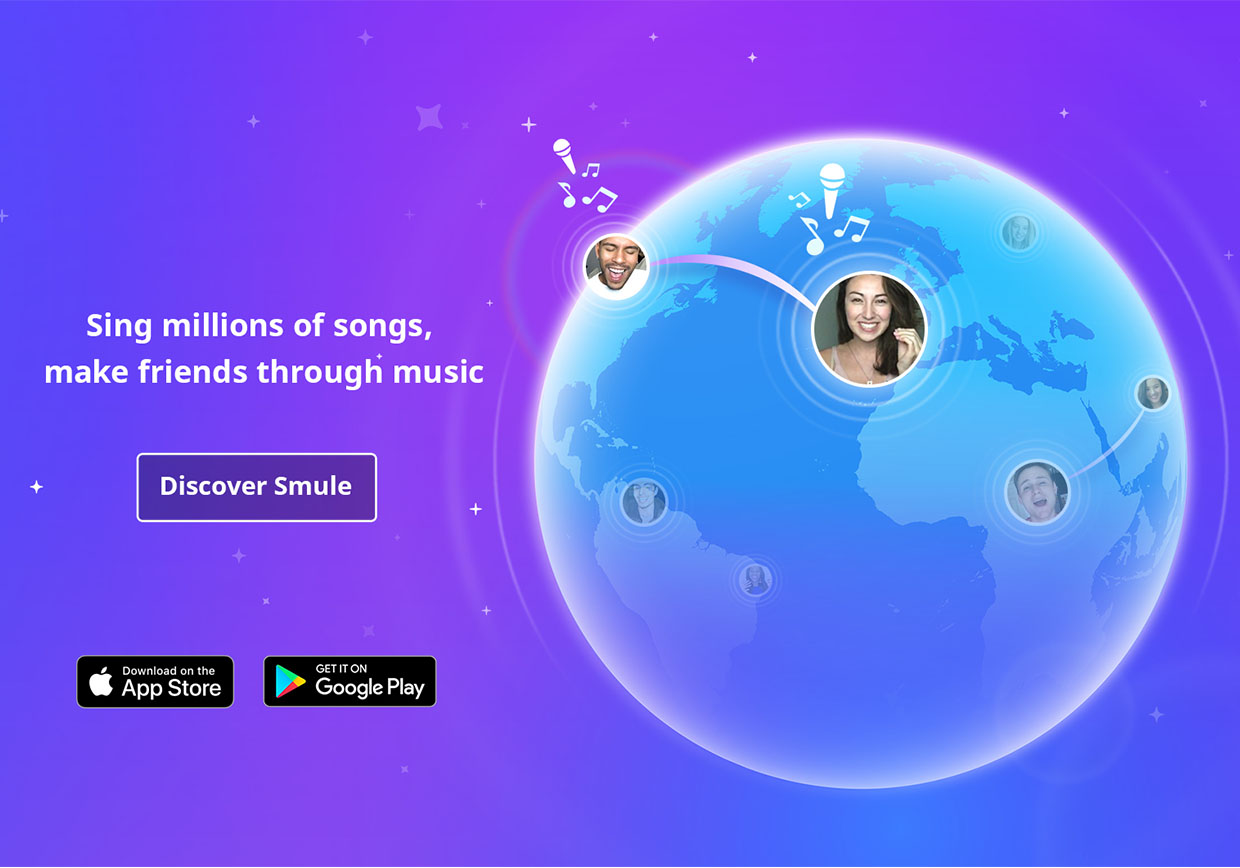 Goodbye SmulePicks!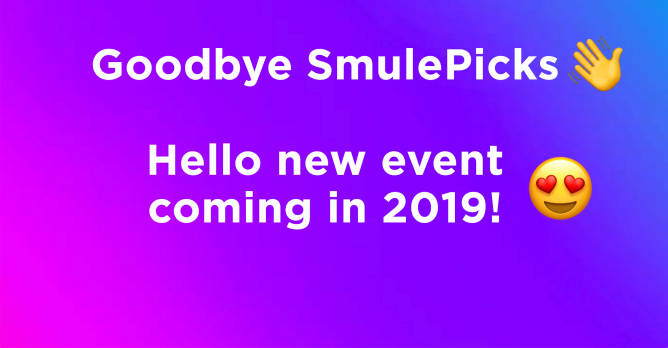 Goodbye, SmulePicks!
It's been a long ride with #SmulePicks over the years, we have seen some of the most talented fun, silly, and playful singers around. Each week our team have seen ten's of thousands of performances that were uploaded that week based on the weeks theme — and it has been nothing short of spectacular and mind-blowing. From International, to animation, to jazz, to blues, to campfires, to so so so much more, it really embodied the creative and fun Smule community we have.
This week for our last SmulePicks, #SmulePickFinale, we invite you to sing something that is special to you! <3 Our team can't wait to watch them as we end the train and bring in a fresh start. If you have questions, comments, ideas, feel free to ping us at community@smule.com!
Thanks for participating in such an amazing series of SmulePicks. We look to create something even more fun, and exciting that you can look forward to in the new year!
Special Shoutout to SINGTOPIA for finding, curating and participating in this. Your efforts to contribute variety of performances and new faces are crucial… we couldn't have done it without you all. <3 Feel free to support them at: www.facebook.com/singtopia Here are some of our favorites over the years: