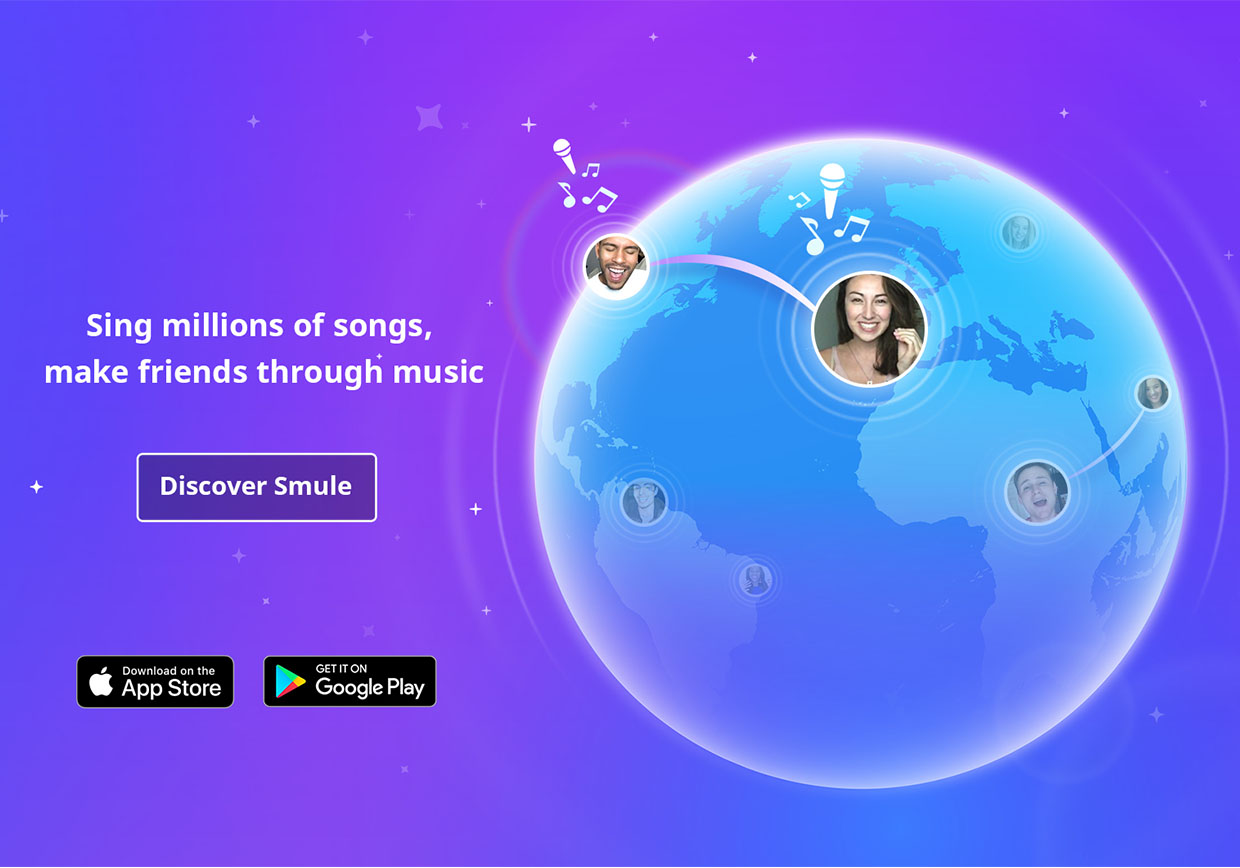 Group Spotlight: APEX Team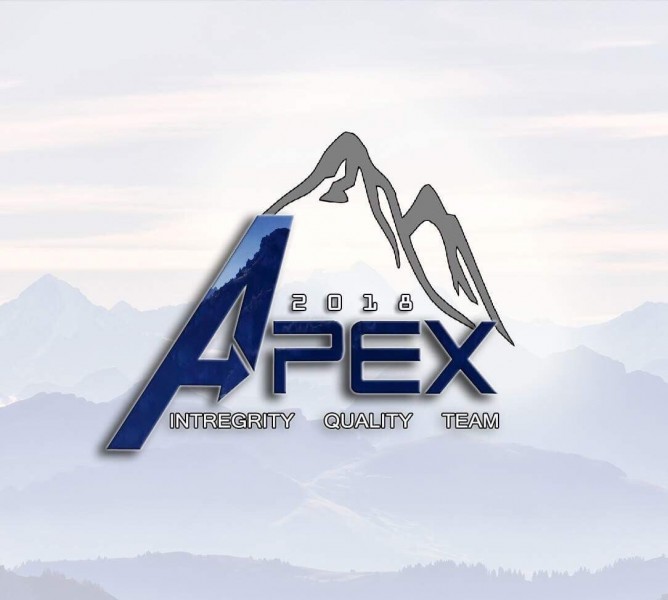 Group Spotlight: APEX
Paul, one of the founders of APEX, surprised us by letting us know that he resides in SF after we sent his performance out to our internal team, so we invited him to come to our offices for a tour, meet and greet with people on our team like our CEO and music team and, more importantly — getting to know the amazing talent that makes APEX.
Apex is a group of 50 members, with about 40 active members who are passionate about about singing a variety of music in a choir style aiming to deliver a top quality audio experience to its listeners. Apex started on September 21st 2015 with a mission to get global singers which has heavily influenced their library of international songs.
APEX does not hold auditions. Membership is by invitation only. If interested, message @PaulAndrew_APEX, the founder of APEX Team. Hint: APEX needs gents. APEX prefers the following: those without other group commitments, those with strong choral experience and who know how to read scores though not required, and those with positive team outlook
Here are some amazing performances chosen by the team.
o   This is Me (The Greatest Showman)
https://www.smule.com/recording/keala-settle-the-greatest-showman-cast-this-is-me-satb-cover-by-apex-team/461973329_2009682232
o   Circle of Life (The Lion King)
https://www.smule.com/recording/broadway-circle-of-life-apexteam/461973329_1486457883
o   We Know the Way (Moana)
https://www.smule.com/recording/opetaia-foai-and-lin-manuel-miranda-we-know-the-way-by-apexteam/461973329_1754975215
o   Frozen Choral Suite (Frozen)
https://www.smule.com/recording/christophe-beck-frozen-choral-suite-by-apexteam/461973329_1905238304
o   Les Miserables (Finale) – Part 4 of the 25-minute Les Mis Medley
https://www.smule.com/recording/claude-michel-schonberg-les-misérables-medley-finale-apexteam/461973329_1567465765
And be sure to follow them and/or sing with them!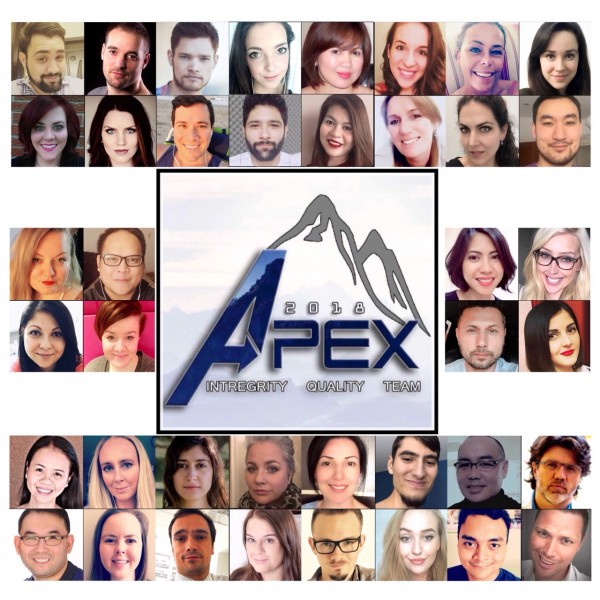 APEX TEAM
Founder
Paul (PaulAndrew_APEX) – United States🇺🇸 (The Philippines🇵🇭)
APEX Core
Laine (Laine_APEX) – Thailand🇹🇭 (The Philippines🇵🇭)
Lindsay (lindsay_APEX) – United States 🇺🇸
Karina (troika90_APEX) – Norway🇳🇴
Chrissy (Chrissy_APEX) – Cyprus🇨🇾 (Greece🇬🇷 & Romania🇷🇴)
Gabe (R3LU_APEX) – United States🇺🇸 (Romania🇷🇴)
Members
Adrian (adrianpirlea) – Romania

🇷🇴

Alex (AlexHertogs) – The Netherlands

🇳🇱

Amber (amberhickman1984) – United States

🇺🇸

Ashley (ashlancaster85) – United States

🇺🇸

Bella (Bella_APEX) – Russia

🇷

🇺

Benji (benji_APEX) – United States

🇺🇸

(The Philippines

🇵🇭

)

Bryon (BryonGable_APEX) –  United States

🇺🇸

Christian (ChristianGle) – The Philippines

🇵🇭

Dan (Dan_APEX) – The Netherlands

🇳🇱

(Denmark

🇩🇰

)

Denise (DeniseMarny) – United States

🇺🇸

Dominick (drdg75) – United St.

🇺🇸

(Poland

🇵🇱

& Italy

🇮🇹

)

Elizabeth (Beth) (ElizabethScott47) – Australia

🇦🇺

Elizabeth (Liz) (elizabethann0203) – Canada

🇨🇦

Hope (Hopelette_Apex) – Canada

🇨🇦

(The Philippines

🇵🇭

)

Hugo (Hug031290_APEX) – Mexico

🇲🇽

Ioana (ioana_APEX) – United Kingdom

🇬🇧

(Romania

🇷🇴

)

Jen (_NEJ_) – The Philippines

🇵🇭

Jennifer (Jenn_mac_APEX) – Canada

🇨🇦

Jenny (krakelsprakel) – Sweden

🇸🇪

2Juan (__Shamps__) – Spain

🇪🇸

Kelly (Kelly_APEX) – The Netherlands

🇳🇱

Kim (Kim_APEX) – Belgium

🇧🇪

(The Netherlands

🇳🇱

)

Maria (Humpenschlumps) – Germany

🇩🇪

Natascha (NataschaCN_APEX) – The Netherlands

🇳🇱

Nurs (NRSultan) – Kazakhstan

🇰🇿

Paula (pollirep) – United States

🇺🇸

(The Philippines

🇵🇭

)

Pernie (Pernie_APEX) – Sweden

🇸🇪

Ramil (RamilTSS_APEX) – Saudi Arabia

🇸🇦

(The Philippines

🇵🇭

)

Rose (rts888) – United States

🇺🇸

Saida (Djolik_APEX) – Russia

🇷🇺

Stephen (StephenAPEX) – United States

🇺🇸

Timo (stetim87_APEX) – Germany

🇩🇪

Vanesa (Vannke) – Kosovo

🇽🇰

Villi (_Vilrac_) – United States

🇺🇸

(Romania

🇷🇴

)