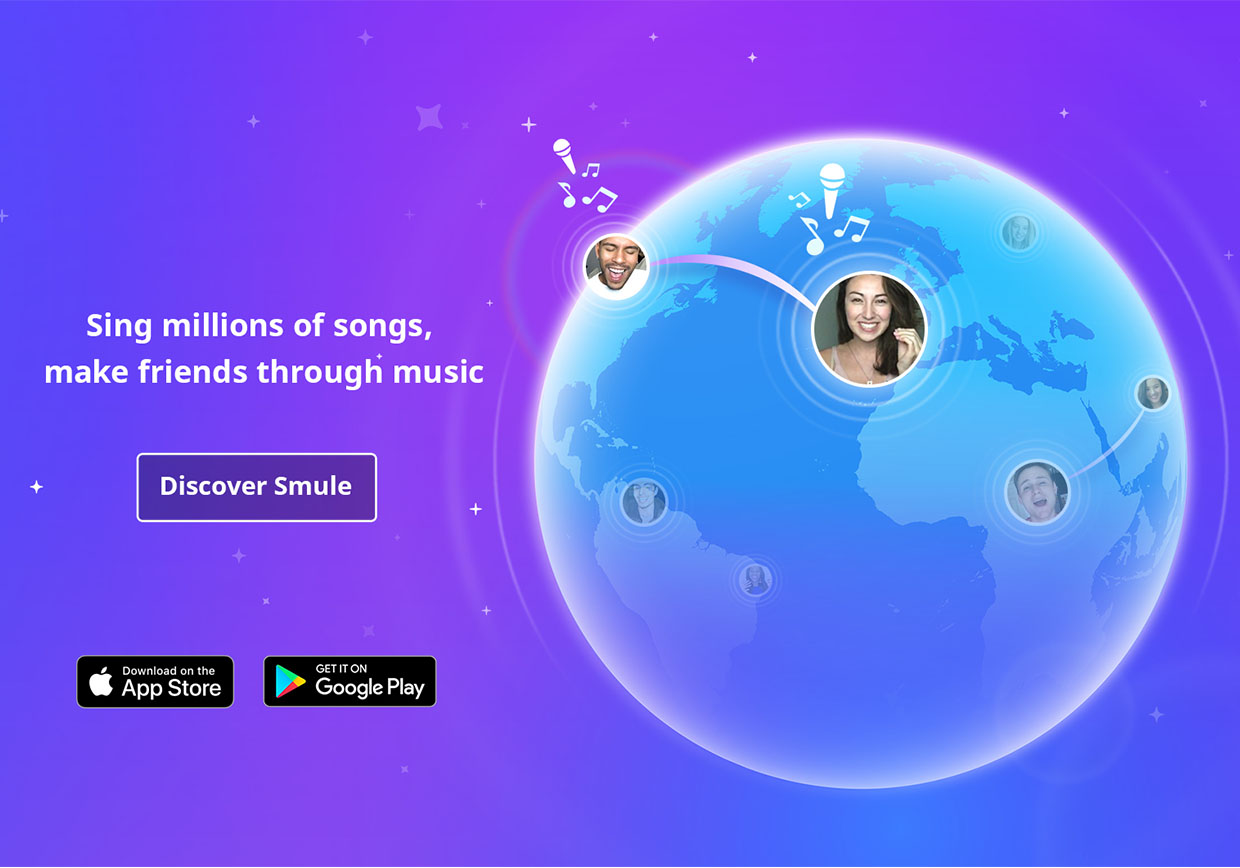 Group Video Contest
Group Video Contest
—-
Last week, we unleashed Group Video, furthering Smule's mission to connect the world through music and self-expression. Since then, you've blown us away with your creativity. We're feeling inspired. So today, we're announcing our first Group Video Contest!
It's no secret that many of you belong to one or two or three or more groups or families on Smule. So we wanted to showcase the many diverse and fantastic groups, big and small, on Sing!
Don't worry if you're not part of an "established" group – everyone can participate! Just start your own. 🙂 So gather your friends and enter as many times as you want.  We are looking forward to seeing all your entries!
Check out the Group Video How-To and Group Video FAQ for how to create a group video.
How to enter:
Create a group video with three or more performances total – you can invite others to join or join yourself!
Tag your completed and closed group video with #GVContest in the description.
If you're part of a group, hashtag your group's name in the description, too. (Optional)
Make sure you enter by July 7!
Grand Prize: *You* will vote for the winning group video. Prizes for the winning group will be:
Donation of $1,000 to the winner's charity of choice
Featured Smule blog post about the winners and the featured group
Custom playlist curated by the winners featuring the group in the "Hot Recordings" page
Contest Dates:
6/9/2015 – 7/7/2015

The contest submission period is active. Have fun and create group videos!

7/9/2015 – 7/14/2015

We gather videos from users and implement them onto a voting system!

7/16/2015 – 7/23/2015

The submission period has ended. Time for *you* to vote for the winning video. Stay tuned for details.

7/24/2015

We'll announce the winning group and charity!
We can't wait to see your group videos!
—-
Group Video Contest Official Rules
E-mail Community@smule.com for questions!