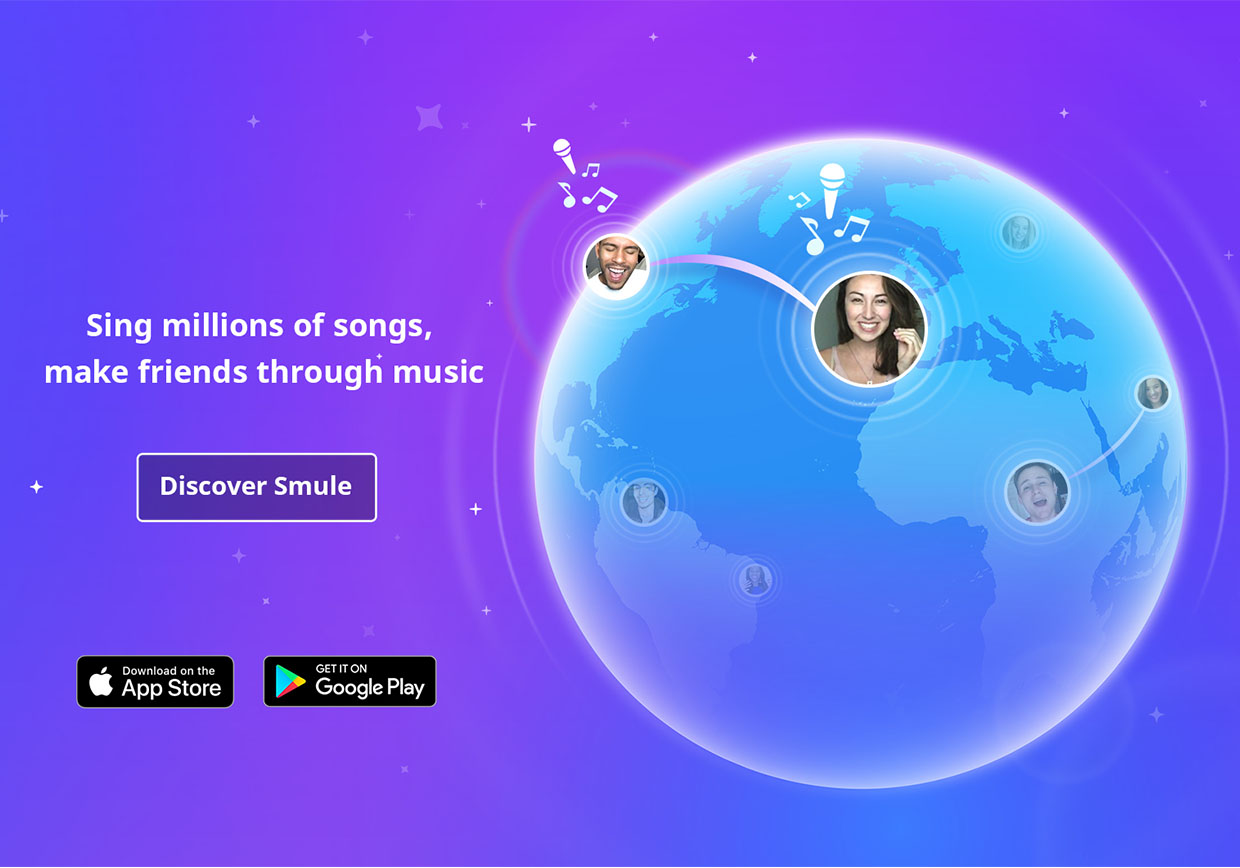 Introducing embeddable Smule players!
As our community grows, more and more amazing content is created. We discover new artists and amazing recordings inside our apps and on our website everyday, and what it's made us realize is that we need to share this talent with the world. We need to set our content free for everyone to enjoy, and what better way than giving you the total freedom to put your content where you want it? Your blog? Website? You name it.
Share your music with the world…with embeddable players like this one:
Recording by our very own Mo playing guitar, and beautiful vocals by community member @tineelam.
It's super simple and straightforward. It's just 3 steps to make this happen. First, find it! As shown in the picture below, the option to embed your recording is located within the "share icon" on all performance pages.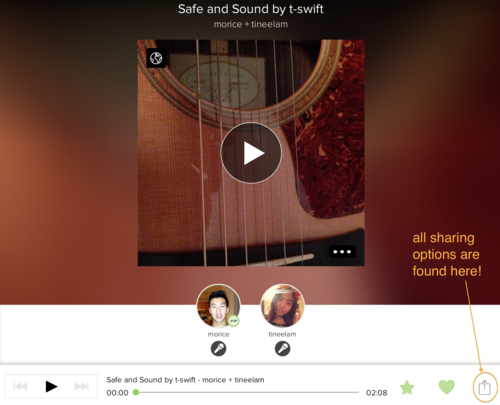 Second, when you see the modal appear (below), click the embed tab and copy the code provided for you.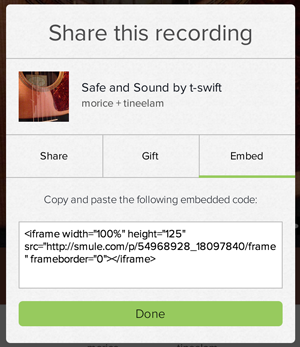 And last, go to your website, blog, whatever, and paste it where you want it!
That's it. We hope you enjoy sharing your music more easily, with more people, in more places.
p.s. – Support for wordpress.com coming soon!