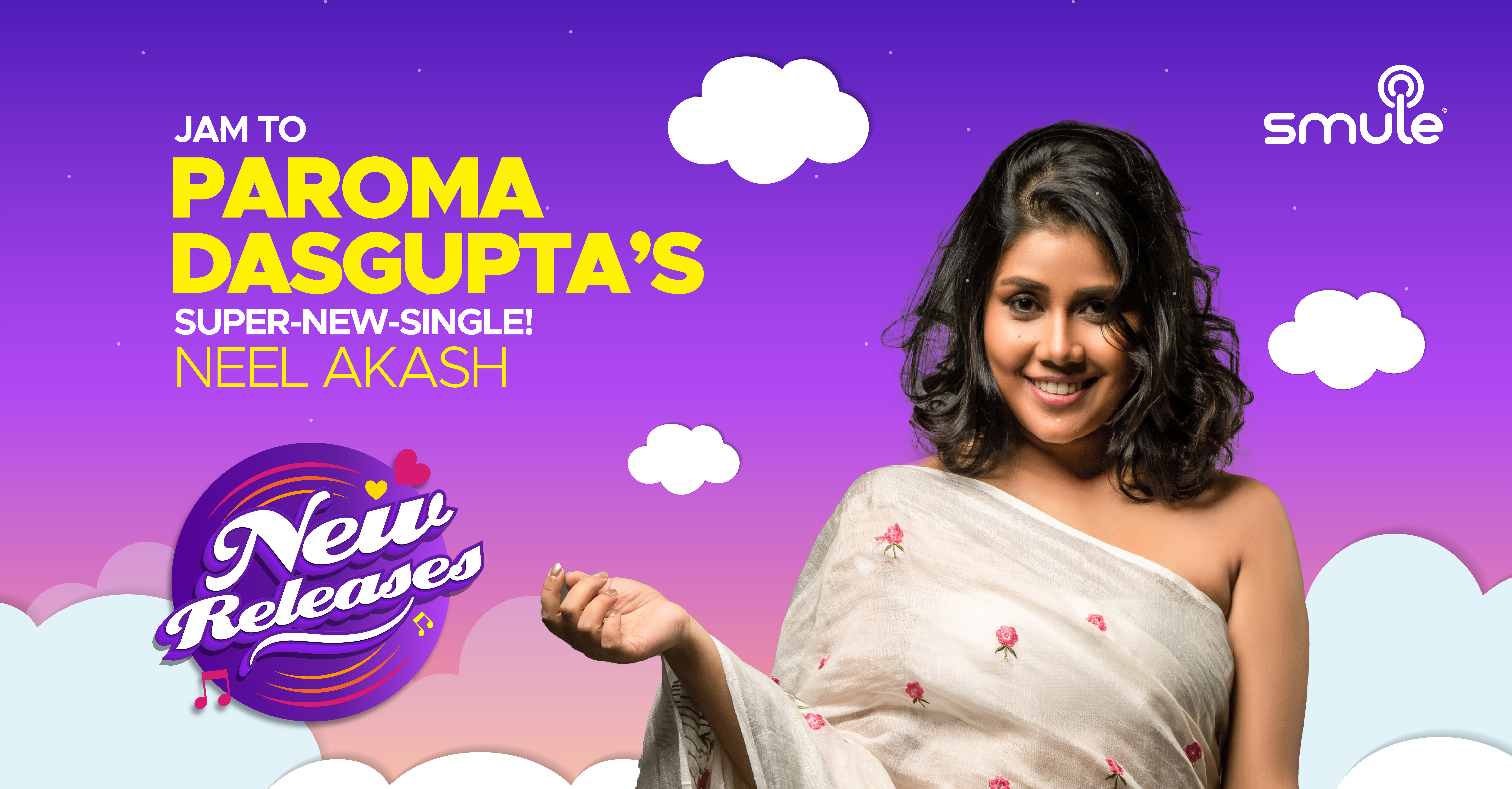 Jam to Paroma Dasgupta's super-new-single – Neel Akash!
From singing ad jingles to creating Bolly jams, Paroma Dasgupta is the budding new face of our music Industry.
Reaching for the skies with her flawless voice, this star has come out with her freshest tune for our Pujo festivities.
Neel Akash, a melodious tune spreading the message of happiness and positivity, reminds us that during this festive season, the power of love and giving trumps all. This harmonious song continues to captivate our community and now it's here on Smule!
Making the Durga Puja celebrations grand, Paroma recently joined RJ Somak for a fun-filled live session on our @Smulein Instagram page! The air was full of cheer as this icon sang Neel Akash, reminisced over her own experiences, and also told us about what this festival means to her.
So what's the wait? Watch the full live session video on @smulein and jam to this latest record on India's largest social singing app!