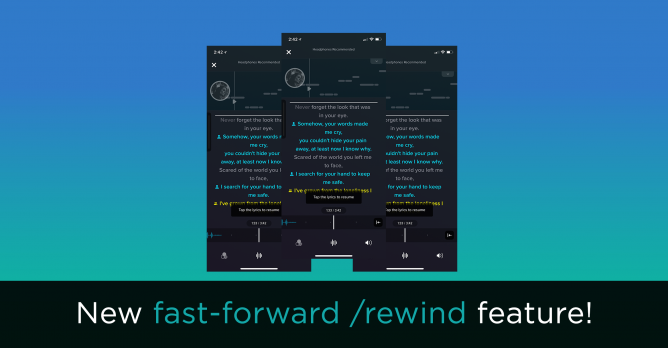 New Feature: Fast forward and rewind
One of the biggest things we hear over and over and over again is the ability to fast forward and re-wind on ANY audio performance. This means when you join a birthday song (or any group song) you don't need to wait for the entire thing to play out – simply just move to your desired time!
If you messed up, that is okay – you now have the ability to re-wind and re-sing! 😉
Doing this is easy – simply tap on the lyrics – and scroll to the lyrics you want to move to!
Enjoy!