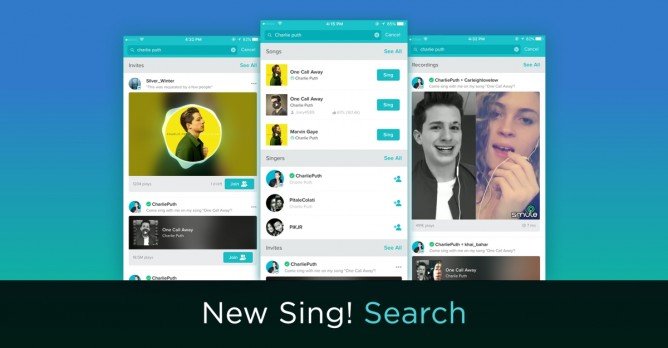 New Sing! Search
We're super-duper excited to introduce you to the completely revamped NEW SEARCH.  
Why did it take us so long to do this?  Well, believe it or not, you amazing, happy, inspiring Sing!ers are creating over 2 MILLION songs, recordings, invites EVERY SINGLE DAY.  That's a whole lotta music to search through (thank you very much).  To be honest, our server team has been working tirelessly on building this new Search throughout this year and incorporating many of your feedback and ideas along the way.  And we are happy to report, that no server engineers or servers had a meltdown during this time.
So, without further ado, here's a walkthrough of the new Search features!
1) One Search! Search all four types of content (songs, singers, invites, recordings) at once
When you tap on the magnifying glass and type in a search string, you will be presented with top matches of songs, singers, invites, and recordings on the same screen. They are grouped and labeled so you can easily navigate to the items that interest you. Tap "See All" to drill down deeper into each section if you want to see more results.
Example: search for "charlie puth"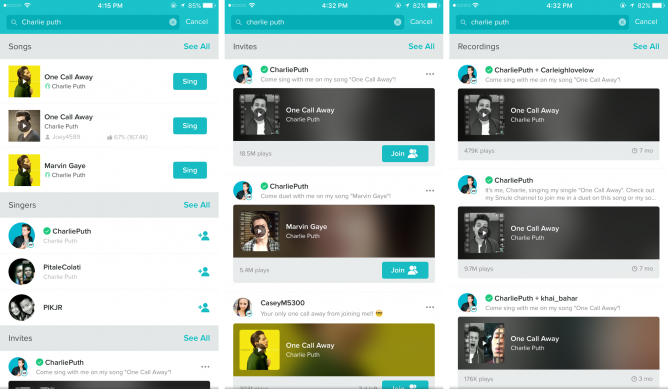 2) Search for specific combinations like multiple people and their collabs
Type in multiple usernames or real names, and you can find collabs done by two performers. Type in a username and a song name, and you can find recordings or invites of that song performed by that user or songs arranged by that user.
Examples:  
1. Collabs by multiple performers: "xyego xgotti"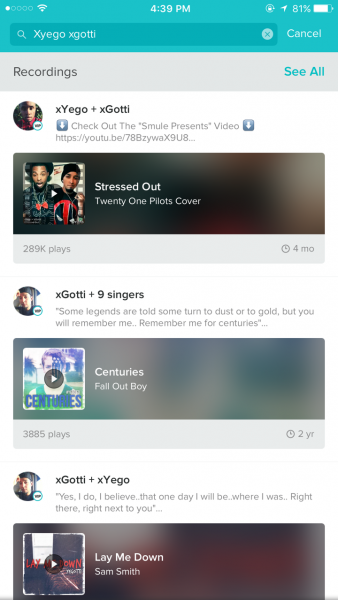 2. Recording of a song by a specific singer: "@erikliss1 em rossi"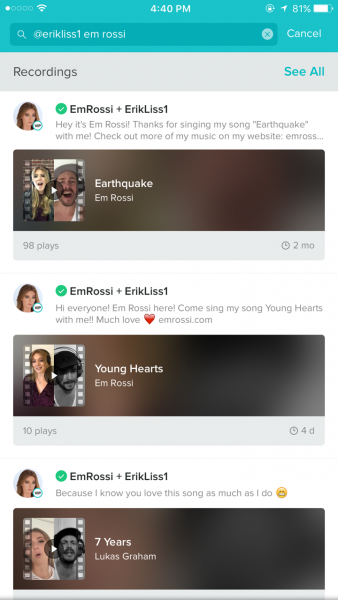 3. An arrangement of a song by a specific user: "jeff_yourmusic celion dion"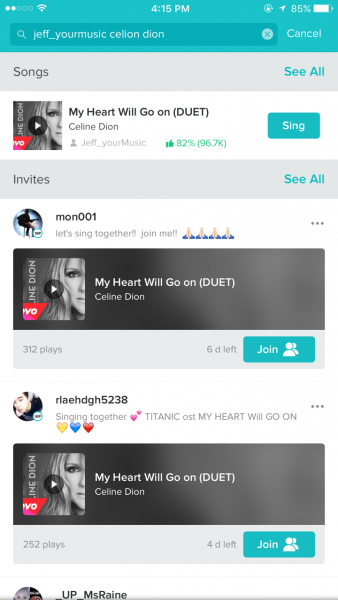 3) Better autocomplete
When you begin typing your search string, you will no longer see a large number of autocomplete suggestions listed in alphabetical order. Autocomplete suggestions are now shown by relevance that predicts who or what you might be searching for.
Example: type in "jus"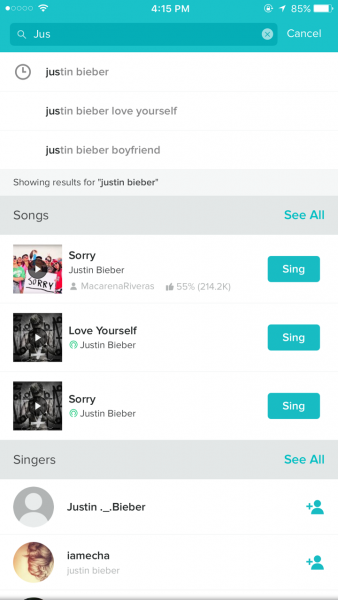 4) Search provides more relevant results
Similar to autocomplete suggestions, search results are now also displayed by relevance, taking into consideration factors such as popularity to provide better matches. Moving forward, you will start finding more of what you are actually looking for with less effort.
Example: search for "jessie j"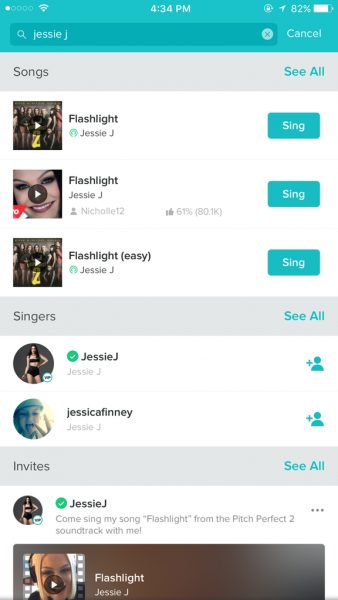 5) View recent search history
This feature allows you to see your most recent search history and quickly repeat searches.  This is one of our personal favorites.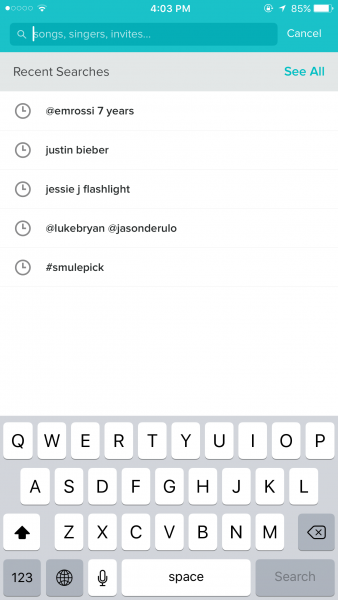 So what are you waiting for???  Stop reading this blog and start searching!  Tell us about what you find.  Tell us about what you can't find.  As you know, we are always working to improve, and we are always here and listening for your feedback.  Let us know!
* Sing Android users, we love you, and it's coming soon.  
** We will be rolling out the new Search to groups of Sing iOS users in order to work out kinks and make sure our servers don't melt, so don't worry if you don't see it yet, you'll see it soon!