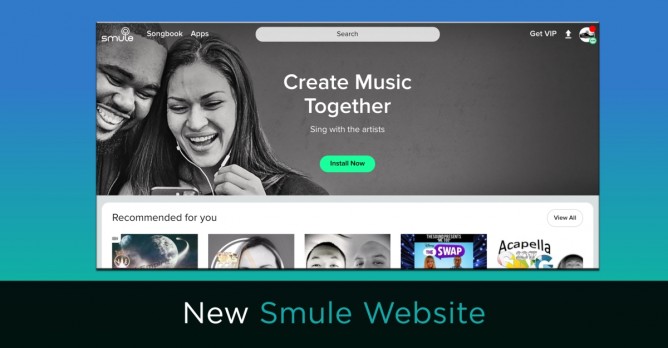 New Smule Website Design!
Hi Smulers!
We are thrilled to announce our new website design (www.smule.com) that launched today in efforts to feature our community, and navigating content!
Thanks for all the suggestions, we built them into our current design!
All playlists now serve relevant content based on your region and language."
In the future, banners will rotate to promote most up-to-date content, challenges, partner artists and more!

Recommendations for logged in users! 

Non-signed in guests see additional playlists from the top 4 topics in their locale, while logged in users will see the top 4 genres they have selected in their songbook.

Integration our Single Page app framework, so that movement between recordings, the Home Page, and "View All" page is super fast.