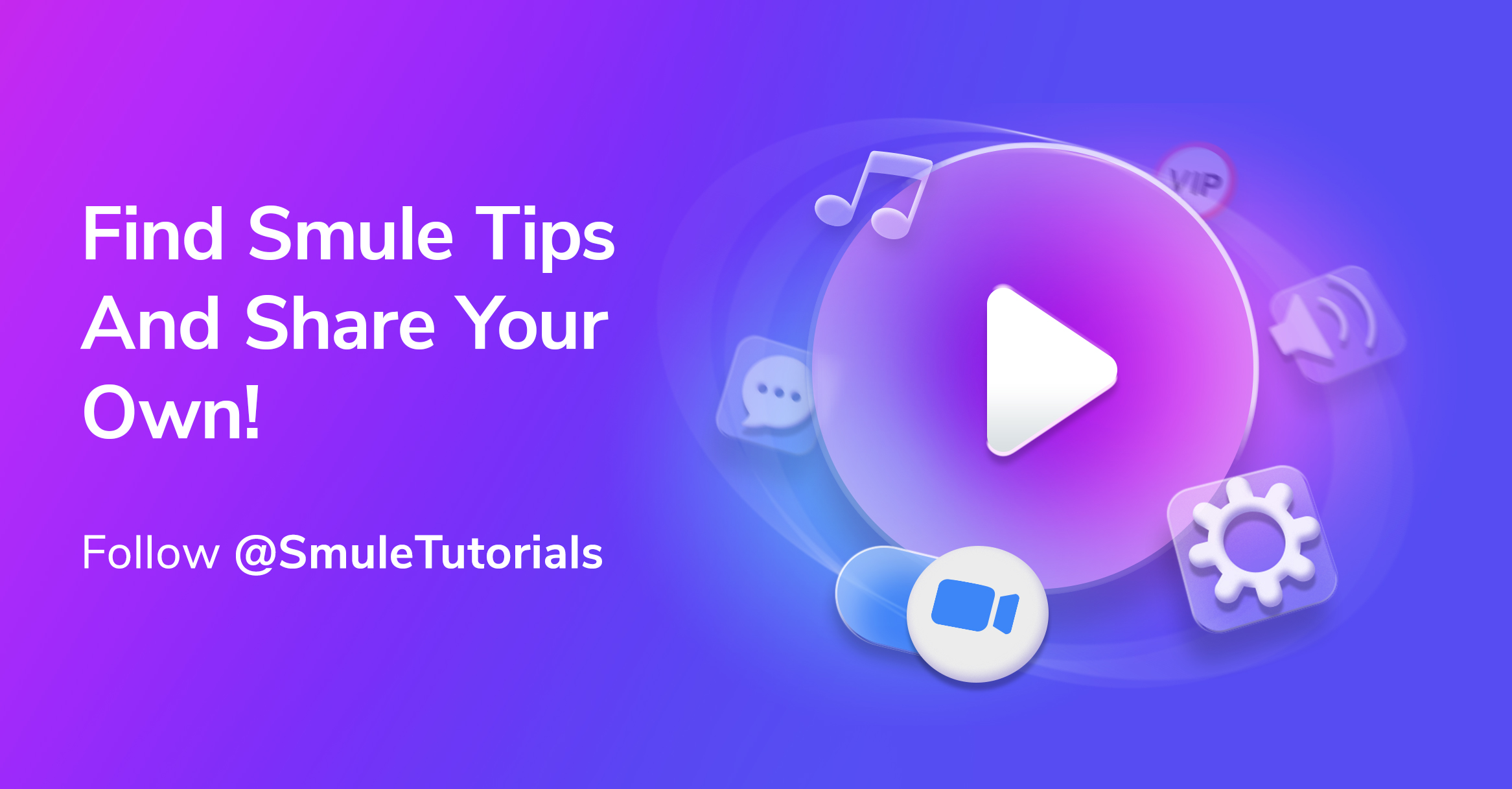 @SmuleTutorials Are Here!
Hey Smule members, we have some exciting news! Today, we're launching @SmuleTutorials, a new in-app profile where you can find educational videos produced by Smule, and you – our community!
What Are @SmuleTutorials?
If you're interested in enhancing your Smule experience with tips on performing, singing, and connecting with the community, follow @SmuleTutorials to get alerts when new content comes out. Our new profile also gives you the chance to share your musical and Smule expertise with fellow singers.
We know every Smule member has unique talent and skills to share. that's why we've developed @SmuleTutorials as a community initiative.
On the Invites tab of our new community profile, you'll find Tutorial Invites on various topics. Join them to share your tips and expertise! We'll save the most helpful Community tips in our Favorites tab.
Check out the Channel tab to find all Smule and Community tutorials.
Share Your Expertise Today!
You can join our first Tutorial Invite now! Click here to share your best tips on "How to Sound Good on Smule."
Here are a few insights Smule members have shared so far:
If you have any suggestions for topics you'd like to see covered on @SmuleTutorials, submit your proposal through this form. If you have an idea you'd like to share and develop with us, share it in the form as well. You can find the link to the suggestions form in the @SmuleTutorials bio as well.
Don't forget to follow @SmuleTutorials to get alerts on our latest videos and invites.
Find Smule tips and share your own all in one place! Let's learn and share together!