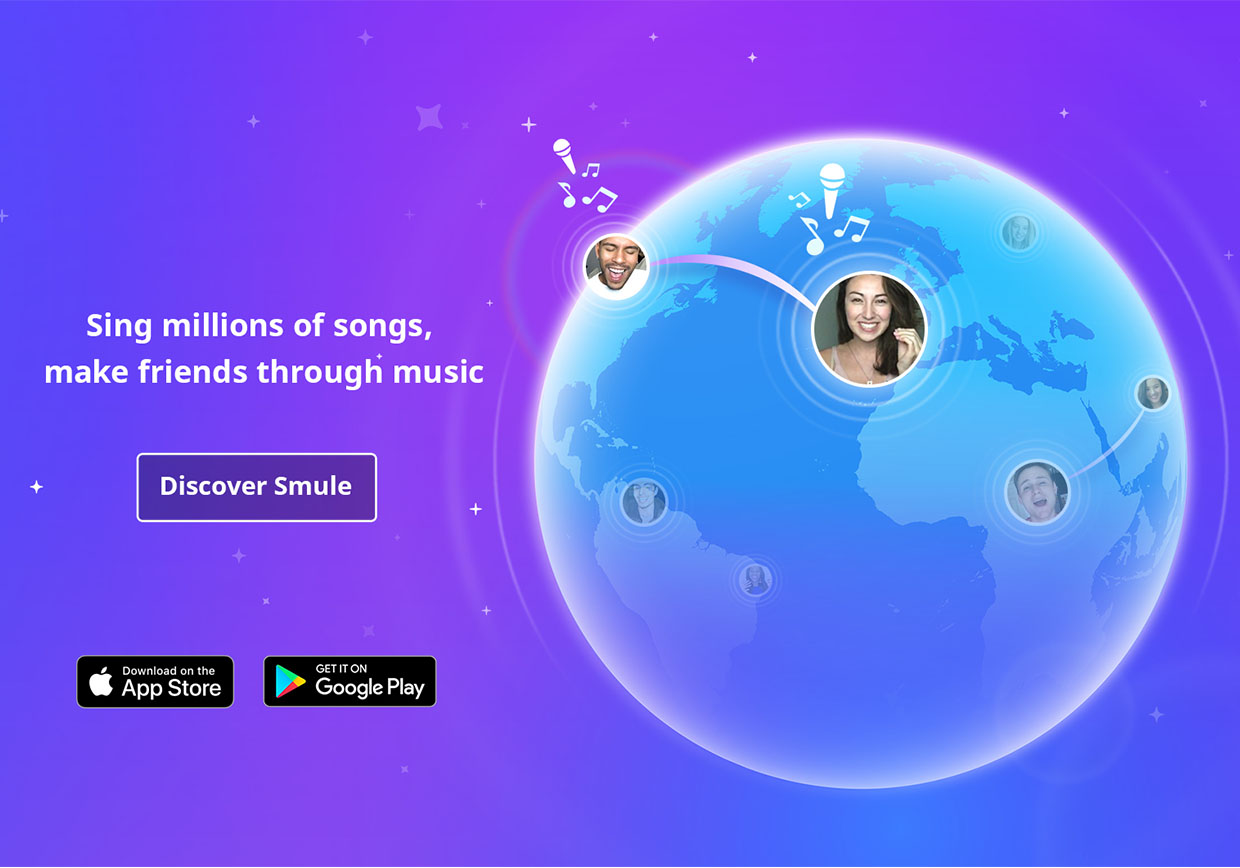 Notifications have arrived on Smule.com!
Smule isn't just about one, two, three or even four music apps: it's about a community of people who enjoy listening, creating and discovering both music and talented singers. Today, we're excited to unveil our new universal notifications feed on Smule.com that will connect you with all your friends and recordings, no matter where you are!
We wanted to create a space to help you to stay connected to your friends and receive feedback on your recordings made in any Smule app, without having to open every app. Now you can get all of your notifications in one place. Just log onto www.smule.com with your Smule account info and you can filter your notifications by app, or see everything together.
To see your notifications, just click on the Notifications tab next to the upload button:
Default view shows all app activity
Click and unclick your selected apps to filter notifications by app
Preview the most recent Smule Blog posts and stay up to date on Smule happenings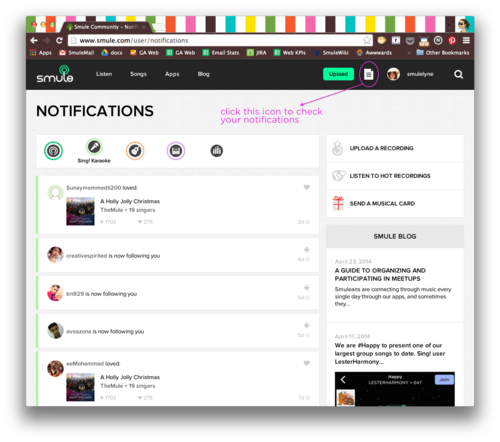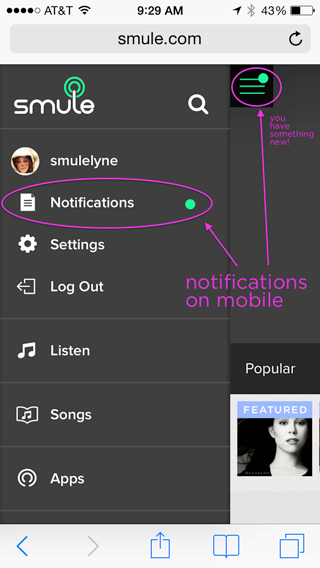 We hope this makes your life easier, and as always, if you have any feedback, suggestions, or just want to say hello… email us, facebook us or tweet at us.

Rock on!