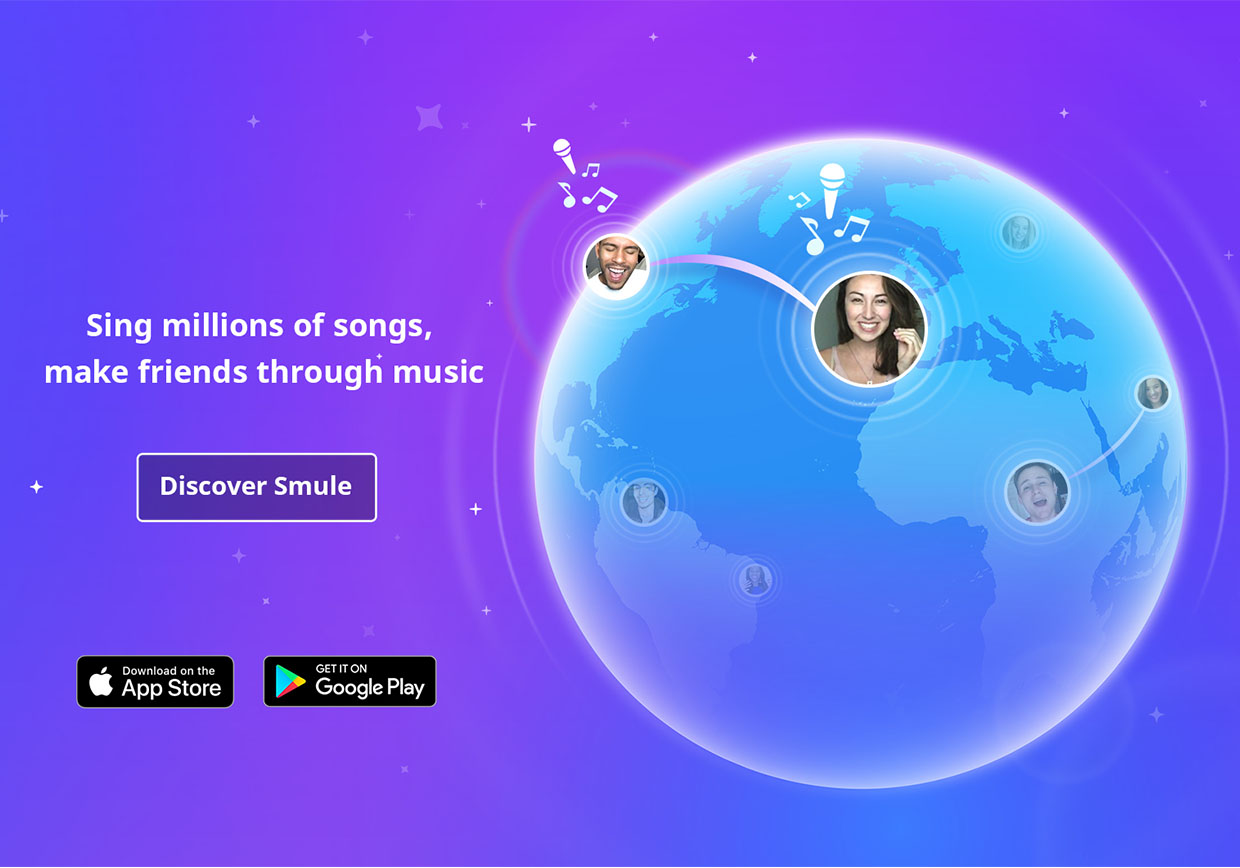 Sing! Video is here!
Sing! Video is here!  
Just over two years ago, Smule introduced Sing! Karaoke, allowing people from across the world to sing together using Smule's network.  Since then, over 40 million people have created songs together.  Each day, people sing or play over 3 million songs using Smule's Apps, and every other day, they upload over a terabyte of their songs on Smule's network.
Today, Smule adds video to this new, unique, participatory musical network.  You can still create and join songs, but now, with a simple tap on your iPhone, you can capture the video of your performance and invite others to join.  Sing! Video allows you to seamlessly record video as you perform solos and duets.  All of the mixing and rendering of these duets, including transitions, happens automatically on your iPhone and in the cloud on the Smule network.
It's simple and fun.  Yet the technology involved pushes your iPhone to the limits: Smule streams video and audio down from the cloud while in parallel capturing video and audio on the device, syncing the two streams in real-time.  For audio geeks, Mark Godfrey, lead audio engineer says, "the normal audio IO had to go through the effects chain PLUS video stream PLUS video capture PLUS layer transitions."
Moreover, Smule's expertise in audio processing allows magical music video duets without requiring any onerous editing by users. Creating smooth transitions between two singers required doing some smart stuff with the audio power so that the system could accurately detect which singer was singing and then show the right singer at the right time.
Try it out and experience the magic yourself!  As Jon Moldover, lead developer, says, "Video is instantly gratifying – it's hard not to have fun."