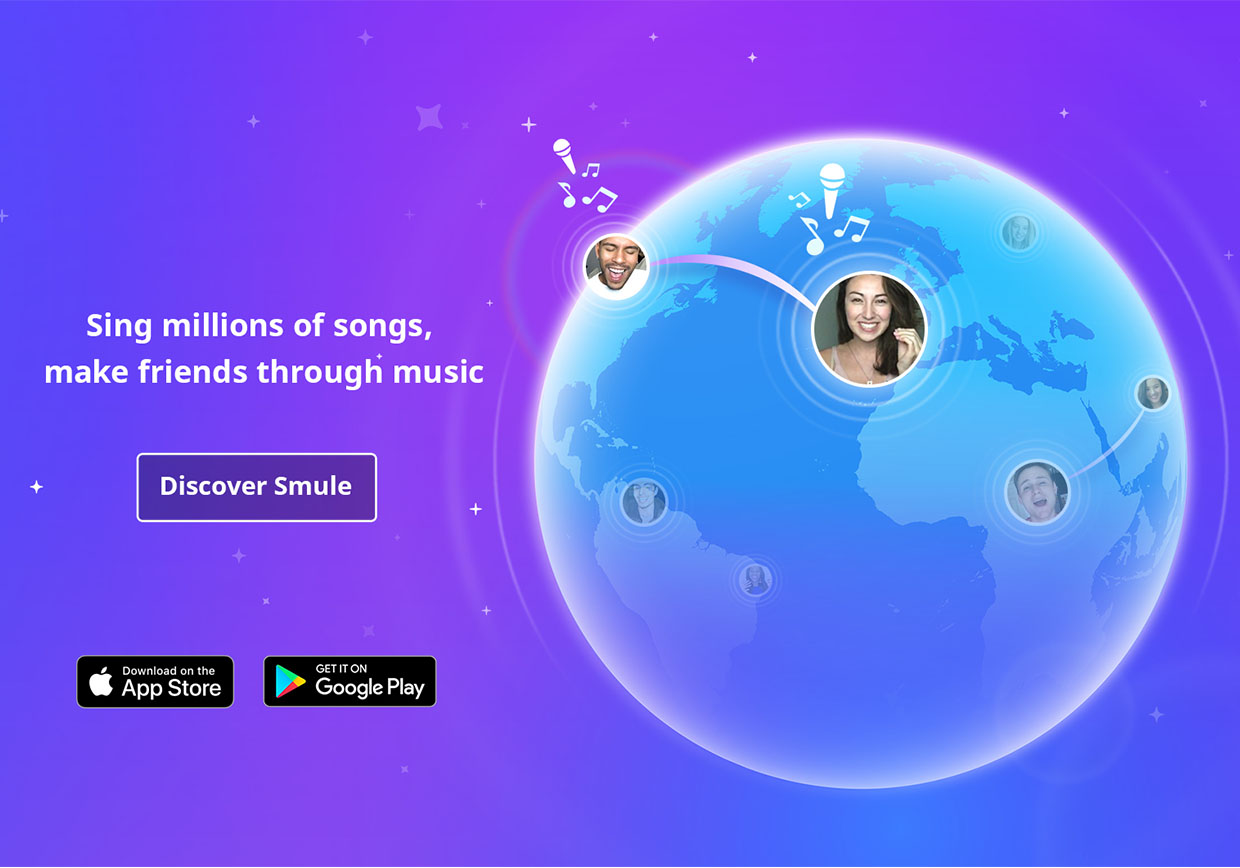 #SingandTell Challenge
#SingandTell Challenge
One of the best things about being a part of Smule is getting to see the most creative, fun, exciting, and inspiring videos that come out of our community – and we find ourselves constantly sharing them with others. They're too good to keep to ourselves! In that vein, from February 17th – March 7th, we are running a contest to show off your videos on social media. Your friends get to enjoy your creations, and you get to show off your awesomeness (and maybe win a prize!).  It's win-win!
How to Enter:
Enter your video, cover or freestyle by sharing it publicly on Facebook or Twitter with the hashtag #SingandTell and tag us @Smule – then, encourage your friends to share or retweet! Your post or tweet is your entry, not just the video.
Be creative– you can upload a cover, a freestyle, a cos-play performance, a partner artist duet, or whatever cool ideas you come up with. The ball is in your court and we are excited to see the creative sparks fly!
Your performance must be recorded during the timeframe of the contest, February 17 through March 7, 2016. Check out the full rules below.
Look below for inspiration:
Dates:
Contest runs from Feb 17th to March 7th!
Winners:
2 winners will be selected based on a combination of creativity of the video and engagement (shares, retweets, comments) of the post – so get your friends sharing and talking!
Prize:
Two grand prize winners will receive a iPad Mini 2!
Rules:
Entries must be covers of Smule uploaded songs (green rings under the title) or originals.
Performance must be created during the time period of the contest.
– Entry (tweet or Facebook post) must be public (otherwise we can't see it).
Entry must include #SingandTell and @Smule.
Only one prize per entry (post or retweet), even if multiple people are in the video or the video is uploaded multiple times.
The prize will be awarded to the person whose post or tweet has been selected as the winning entry.
You must be in the video to post or tweet.