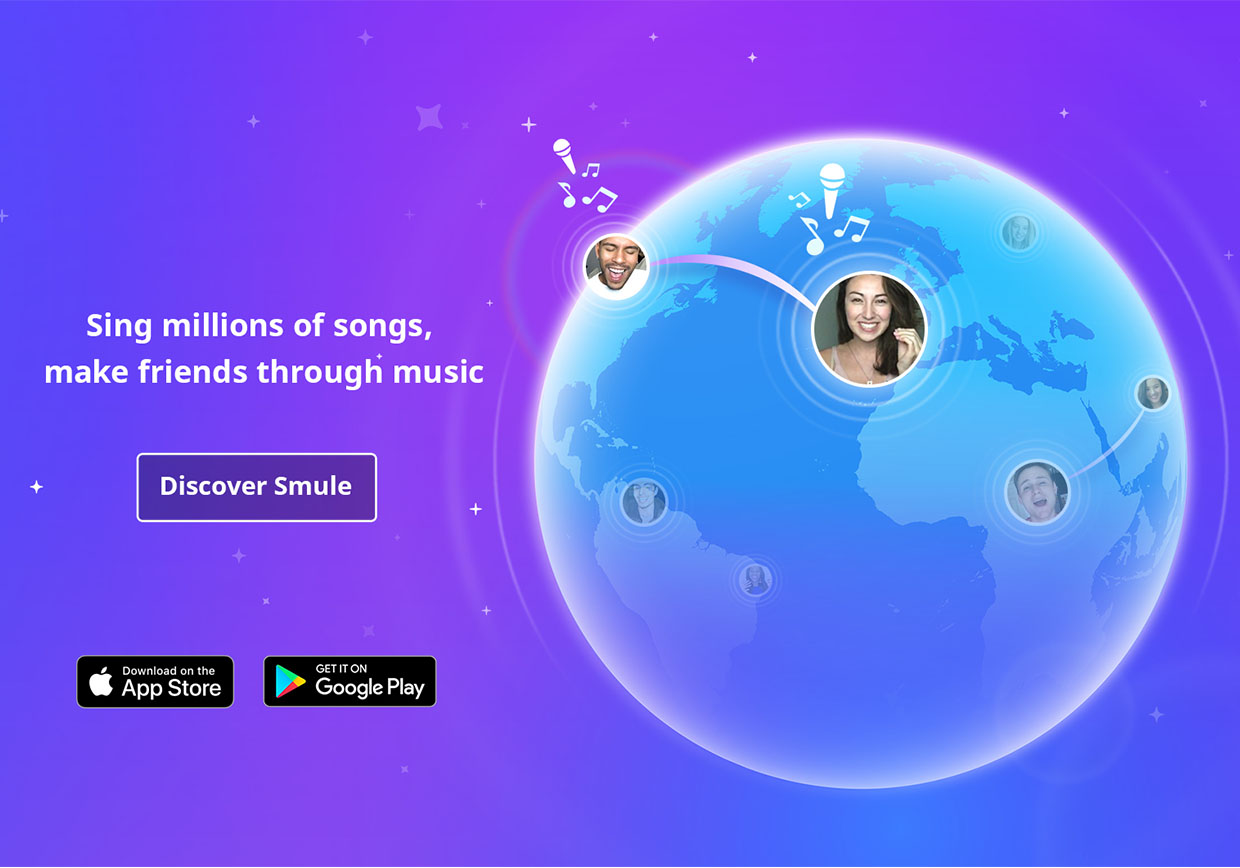 SINGING AND BEYOND with Malaysian Smule Community (MySC)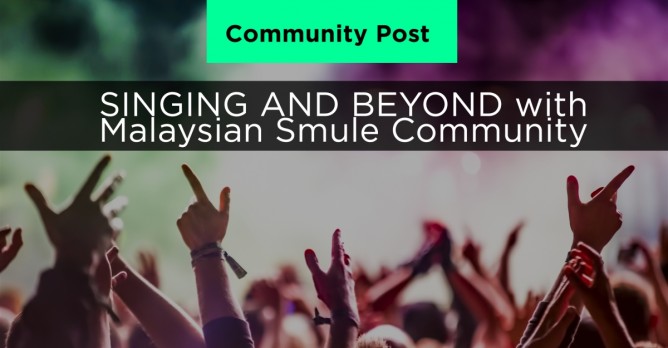 We are excited to share an experience that goes beyond singing – but from a community who thrives to give back to their community through many ways for many years. MySC Smule community took it in their hands to support different initiatives during Ramadan to volunteer on multiple efforts such as providing food for people who don't have time to travel back to home before sunrise, cleaning a cemetery, providing food for the less fortunate, and singing to and with orphans and bonding with them. Especially during a time like Ramadan where things get challenging, MySC did an amazing job donating their time giving back to their community. So honored to have them on Smule! <3 We are always continuing to learn and be inspired by MySC! 
Ferra of @MySCofficial shares her experience below on behalf of MySC!
From Smule, we discovered wonderful friendship that flourished beyond digital world. For the love of singing, we get together organizing meet ups and competitions. September 2018 will marked the 3rd year establishment of Malaysian Smule Community (MySC). This year with hashtag: #MySCsupport #WeCareWeLoveWeShare, together with our alliance in Singapore and Brunei, we support charity events and community services. This is the time for us to give back and contribute to our society, as well as introducing SMULE community to mass market.
MySC would like to congratulate the organizers and all Smuleans who participated to make it a successful and memorable events for everybody. Below are the compilations of our charity program.
Cemetry Clean Up Project by Smulean Charity Community
We made history on 17th March 2018 where Smulean from 3 neighboring countries; Brunei, Malaysia and Singapore participated in a pilot project organized by SmuleanCharity Community (SCC). Cemetery Clean Up Project was held on the same day for 3 countries in 5 selected locations; 3 in Malaysia, 1 in Brunei and  1 in Singapore. This project supported by NGO's – McDonald's Community Program & RMHC, JB Respect Bikers Community, Restu Ikhlas Johor and Pertubuhan Kebajikan Jalinan Sutera.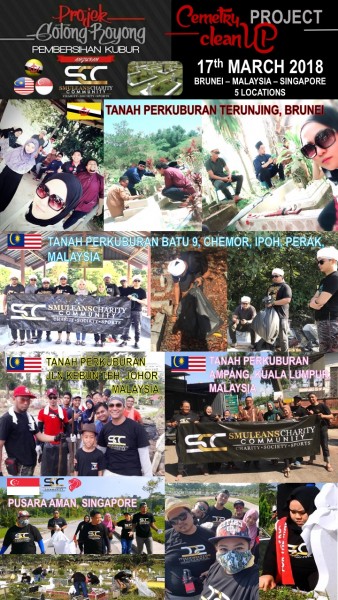 First Aid Ramadan (FAR) Project by Frenz of Smule
Two month before the holy month of Ramadan, Frenz of Smule (FOS) started a movement #ThePowerOfRM10 to raise fund for First Aid Ramadan (FAR) Project. In collaboration with Yayasan MyPrihatin, this charity program focusing on providing 1 month food supply for the poor unfortunate family and homeless people to ease their burden during fasting month. We organized fundraising program such as Carboot Sales and Smuler'z Busking FARganza. The busking event was held at AK Buskers, Avenue K Shopping Mall in front of KLCC LRT Concourse. We received tremendous support from Malaysia and Singapore Smulean. Over 100 Smulean came to support. 1 day – 12 hours of non-stop performance by 50 Smulean with Malaysian Buskers Club (MyBC).
We had a mini distribution in Puchong and Kuala Lumpur before the big event in Port Klang on the 13th May 2018. FAR project managed to distribute food supply to more than 30 unfortunate family within Klang Valley area. Our volunteers participated in a special mission at Badar Village, Port Klang to clean up 2 houses which was affected by recent flood.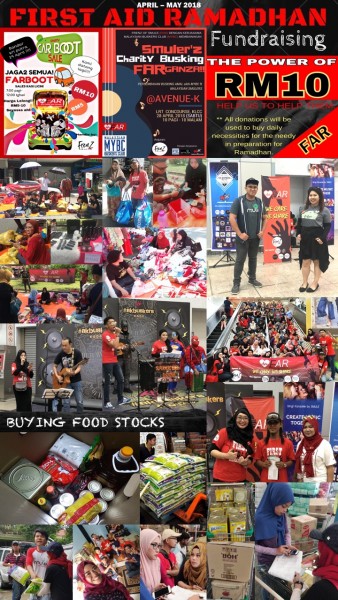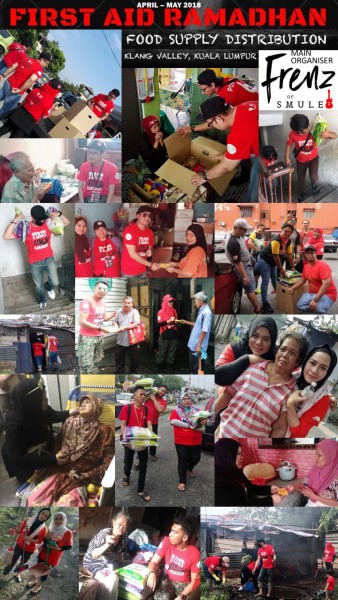 Sing For A Cause by Asiacoustic Community
On Saturday, 5th of May 2018, Asiacoustic Community organized Sing For A Cause event to raise fund for SHAFAR orphanage in Johor Bahru, Malaysia. Smulean from Peninsular Malaysia and Singapore came to support and performed during this event. Our honorable guest, SHAFAR kids were given the opportunity to perform on that night too. It was a memorable night for us!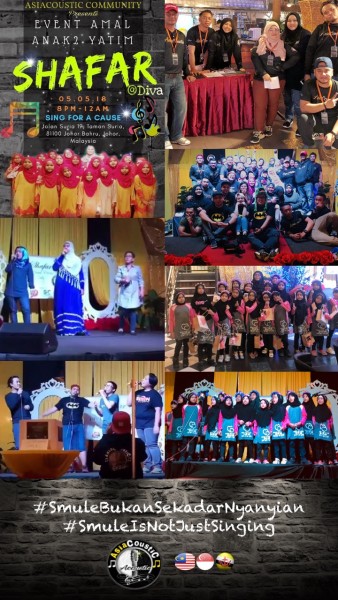 Iftar & Donation for Rumah BARKAT Orphanage by Smulean Charity Community
During Ramadan, there will be a lot of organization arranging many events called Iftar or "Breaking Fast" with the unfortunate such as orphanage, old folks homes and homeless people. For this year, Smulean Charity Community (SCC) chose Rumah BARKAT Orphanage in Johor Bahru, Malaysia to get together for Iftar on Sunday, May27th 2018. There's more than 120 orphanage staying at BARKAT house.
The interesting part when we were divided into groups to take care of 5 children each. This is when we have the chance to get closer to them. Some of us invited the children to sing in our Smule channel, so they get to experience the apps. Saying goodbye was the hardest part, when within few hours we have developed a good bonding. Some of them already started calling us mama! We definitely shall visit them again next trip.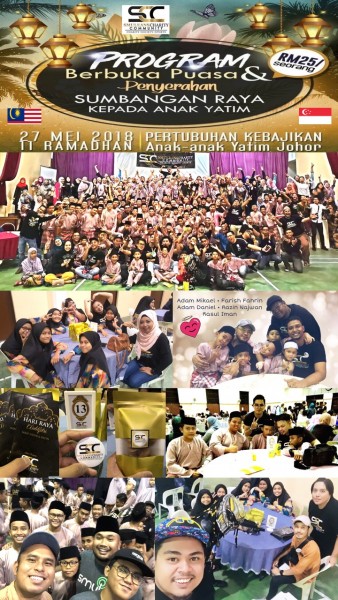 Ramadan Street Aid (RASA) Project by Frenz of Smule
This is the second project organized by Frenz of Smule (FOS) this year. During Ramadan, most of KL'ites who commute using public transport will experience breaking fast on the journey back home after office hours. This rush hour is very crucial with heavy traffic so most of us will not reach home on time for breaking fast.
With this in mind, FOS family decided to distribute a special porridge that very popular among Malaysian during Ramadan called "Bubur Lambuk" on 2nd June 2018. It was cooked and packed by our volunteers. This porridge was distributed at LRT Train Station and KL homeless.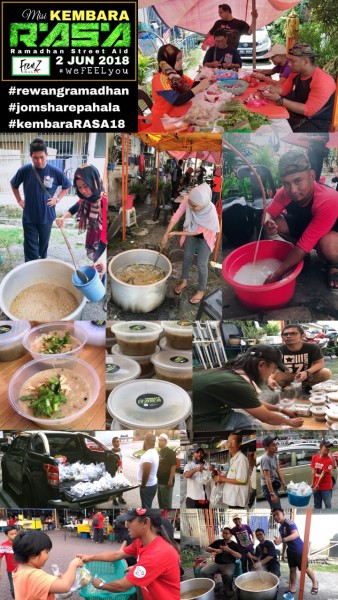 Last but not least, Malaysian Smule Community (MySC) would like to thank SMULE Inc for supporting all our events as well as allowing us to use this platform for a good cause. 
Through Smule We Met, and Wonderful Things Happen.
#MySC #Smule #Ramadan #SmuleRamadan
#SmuleIsNotJustSinging
For more information about MySC we encourage you to add our official account in 
Smule

, FB, IG : @MySCofficial
Malaysian Smule Communty (MySC)
'We Sing to Express Not to Impress'