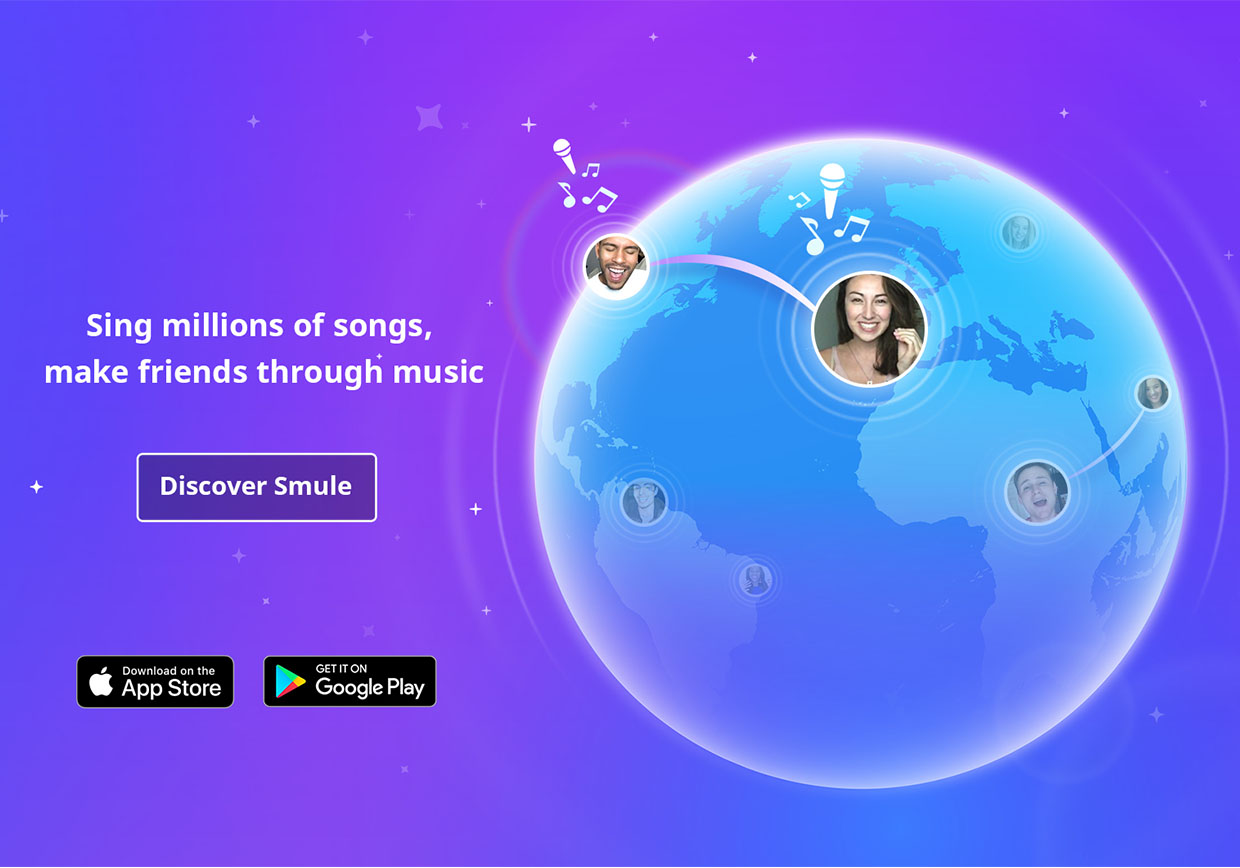 SMULE MEGA MEET CHENNAI 2018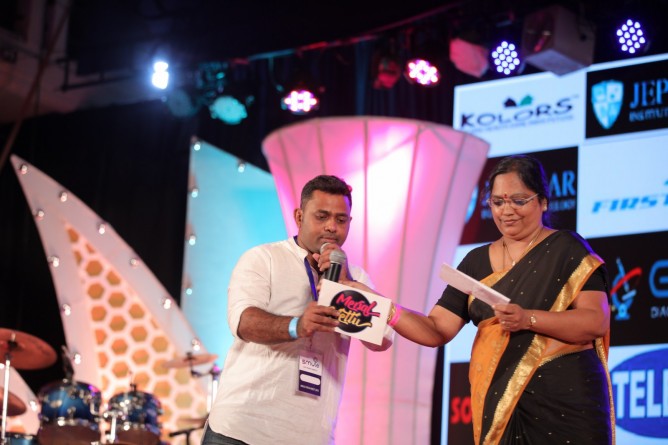 SMULE MEGA MEET CHENNAI 2018
Tamil is considered to be the oldest living language in the universe. The influence of this language and its culture has been adopted by various parts of the world. Music and s
ongs have always been part of their lives. So no doubt Chennai, Tamil Nadu was the hub for our grand meet-up.
This was like a dream that came true for 750+ Smuleans that had been singing with each other and finally met in person. What an incredible evening it was at the Smule Mega meet on 15th September in Chennai. 
Smuleans from different parts of world participated in this event of nonstop fun, singing and entertainment.
It all started a few months back with an idea of searching for the greatest voice in Tamil language. And there was no looking back since then. Ideas started flowing in and eventually Smule 
Mega Meet started to take shape. 
Smule Merasalmettu was the online singing competition that was happening since a month before the Mega Meet to discover the best singer globally from Tamil songs.This was an opportunity f
or a Tamilian or one who loves Tamil songs to showcase their talent. 
Many Smule users participated and the ones that were selected worked incredibly hard through a series of challenges that were presented to them. The performances were judged by 
leading singers in the industry and other trained singers. 60 contestants were selected for the finals which was to happen in Smule Mega Meet. 
This is the journey from an online competition to a live performance to finally win the Smule Mersalmettu best singer award. 
After months of planning and preparation, the day finally arrived. 
Raja Annamalai Mandram, Broadway was the venue. It was set to welcome Smule Users. The registration to participate happened a long 
time before. The contestants, the audience and their families were cheerfully greeted. 
Venue hall and stage were nicely decorated using Smule theme colors and lights. Sound Engineer was ready to provide the best experience. Incredible amount of planning went 
in right from choosing the venue, finalizing sound engineering, cameramen, deciding on the agenda, games, dances, anchor, song selection, pairing the singing partners and of-course 
deciding on the lunch menu in addition to many other logistics.
When looked around, some were seriously networking, while few were sincerely practicing! Some were desperately looking for their partners & some helping organizers set up 
everything! Some enjoyed taking pictures and seflies with their friends, their beloved singers whom they admire and always wanted to meet.  All in all.. it was a perfect 
occasion of melodious joy just waiting to celebrate singing! 
We were also lucky enough to have some celebrity guests to our event who included 
Anuradha Shriram

VV Prasanna – Music Composer

Navneeth Sundar- Music Composer

Dr Suresh – SunTV Anchor/NewsReader 

Aadhavan- Adithya Channel

Mukesh Mohammed – Playback Singer

Sathyaprakash – Singer 
At the announcement of " So finally here we are!". Our hearts skipped a beat as the stage area unfolded and our beloved Emcee of the evening, who is himself a Smule User, appeared in 
front of the crowd. "Are we ready ??"…. Loud applause and  confident smiles responded " Yes". 
The event started with lighting the lamp, for which our beloved celebrity guests and committee members were called upon the stage.
After the introduction by the Emcee, we had a welcome speech by our Indian Smule Ambassador Prasad McCoy. He enlightened the crowd with stories about Merasalmettu and the 
Smule Mega Meet.
Thereafter the entire day was packed with remarkable performances one after another, by each and every Smule Artist. 
First was the performances by the top 60 singers of Smule. Each singer was given 2 minutes each to give their best performances. The crowd witnessed the captivating singing 
performances with each song cheered by all.
Variety programs like mimicry by Jayendran in between was like icing on the cake with some amazing humorous moments. It was a rib tickling act. 
This was followed by the show of the evening that stole all the hearts in the crowd. 
"The HashTag Band", may be one of the lesser known music bands, but the band has been gigging around quite a lot lately. This 
prodigious group of youngsters, had amazing vocals and variety of styles. Those 30 minutes of their performance were like music just kept exploding from them like beautiful fireworks. 
Every song was so perfect and they entertained our guests with the utmost professionalism. 
After the fantastic performance by the band, was the Chief Guest introduction. And thereafter was the Mersal Mettu performance.   
Amidst cheers & applause we cherished our moments of dream coming live 🙂  That was lunch break!. The yummy food could not override the hums & taps with plates 
& forks in hand. Throughout the event, guests enjoyed some delicious Indian cuisines and exotic drinks.
The whole program was being captured on high end cameras. Many singers in front of cameras got butterflies at first. But thankfully the entire cast and crew made it extremely comfortable.
Finally the names of the winners were called out:
Bala Krishnan (WINNER)

Balaji Ramanujam (Runner UP)

Alaudin (Second Runner UP)
followed by which the trophies were distributed to the winners and a fascinating performance by the very own Smule Star Singer.  
The time just flew by and it was time to wind the day up and for everyone to say their "Goodbyes." No-one wanted to leave though. 
We had honored a few good track up-loaders on the stage.
Great effort by each and every participant of this event. it was very obvious that everybody had put in their heart and soul to make this event a grand success.
Lets congratulate the entire team for such a hard-work, planning and preparation, to make this event so successful.
Thiramaikku podaadhe pootu"
The promotion song for Mersal Mettu says it all.
The charity of presenting financial aid to the helpless old musicians (four musicians) was the total highlight of the show. Happy that Smule singers had done a great thing for the industry and will do more in coming years .