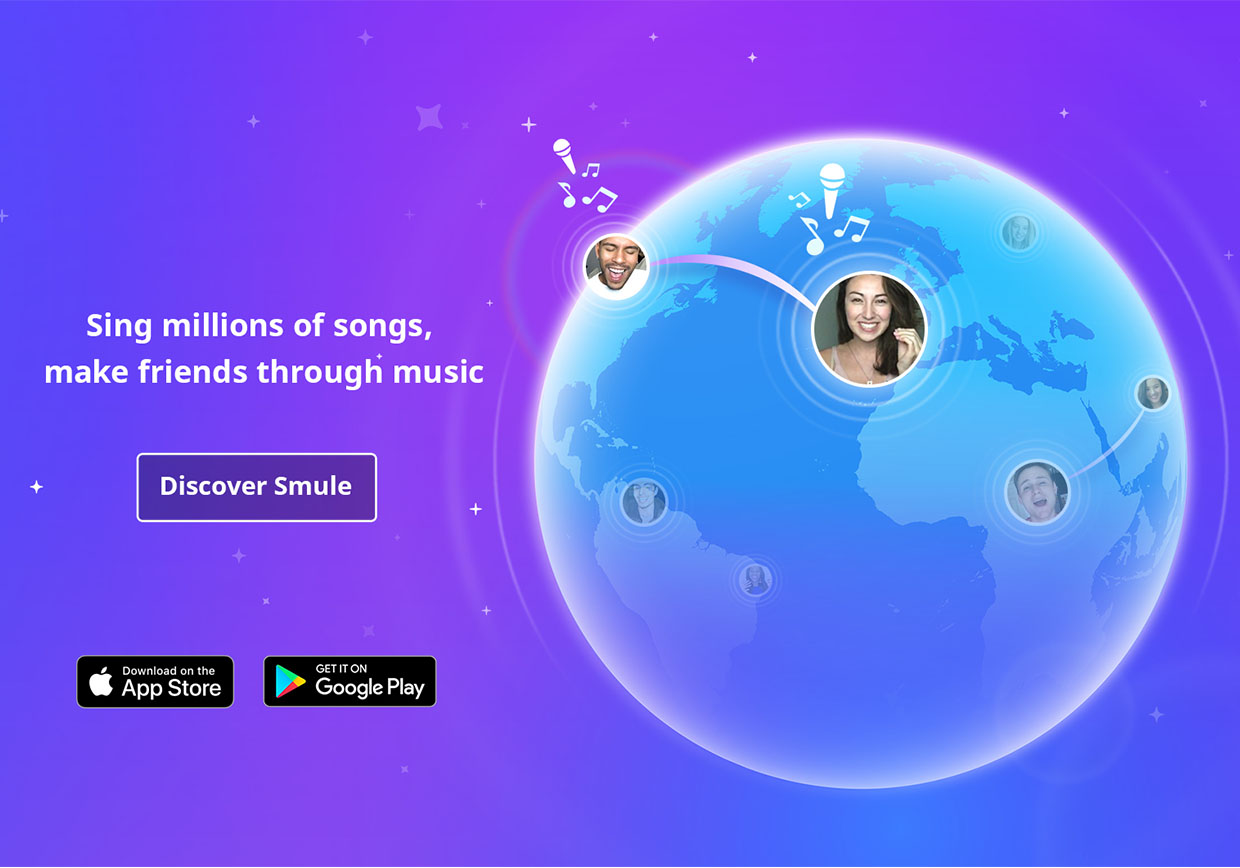 Smule Meet-Up: Vegas
Smule Meet-Up: Vegas
Smule meet-ups happen all over the world in many places, including Japan, Brazil, Spain, Scotland and many many more! Since January there have been 13 meet-ups, with more than 100 Smuleans! Each meet-up is a unique experience and a beautiful collaboration among people who met on the app. Many individuals on Smule form groups to collaborate with like-minded talent such as the Smulenesians, Sing Republic and iRoyal Family! This past week, I was able to join the Vegas meet-up hosted by Music1st, also known as the AdM1ns or the M1s. This group has been around for two years and focuses on creation, collaboration and community!
This meet-up in particular grabbed my attention because it didn't only include locals. Each participant flew in from out of town from other parts of the country and some even across the seas! Members of this group came from places such as England, Hawaii, New York and Texas! It goes beyond singing with someone on an app to having a lifelong connection with friends who hold the same passion as you do – people who inspire you and who travel across the world to spend time with you!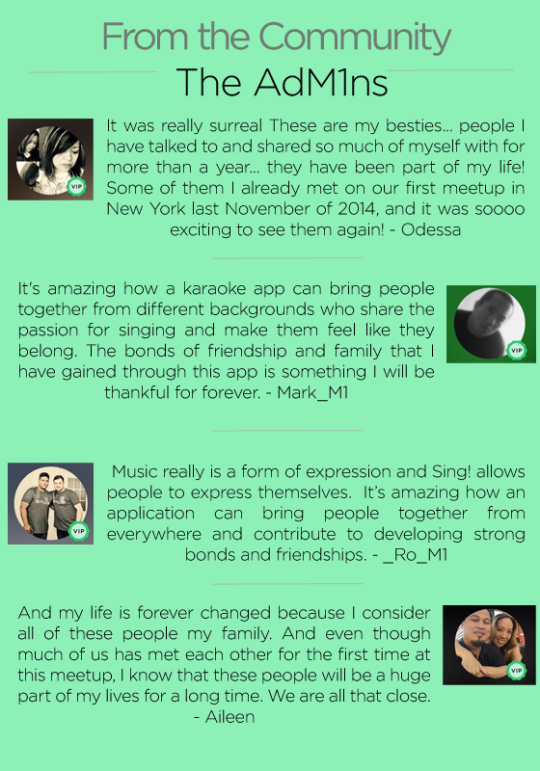 Favorite Moments from the attendees:
Aileen:
My connection with M1 runs deep. I've been with the group for almost two years, and everyone is so super awesome. Being in such a prestigious group is very humbling. I still don't believe I'm amongst them. But I'm so grateful of how well received I've been in the group. I'm AdM1n staff, and that's a huge deal to me. And my life is forever changed because I consider all of these people my family. And even though most of us met each other for the first time at this meet-up, I know that these people will be a huge part of my life for a long time. We are all that close.
Odessa:
We all gathered in my hotel room and since I brought my guitar, we all started jamming. Then I got a knock and lo and behold hotel security! The amazing thing is they complimented our singing first – they were like, "We were listening outside for a while!!! You were awesome!"But then they had to tell us to tone it down.

We have lots of videos to prove what kind of a crazy bunch we are but we owe it all to Smule – You ROCK!!!
Ro:
I didn't get as much time as everyone else, but the stuff I did with them was truly amazing – like the night I arrived.  Everyone was very welcoming and sweet to me from the moment I walked off the plane into the restaurant. The coolest part was that they would all bust out into song with some wireless microphones that the people from the restaurant gave us. As they sang, the patrons of the restaurant would applaud and curiously keep peeking into the room we were in. Afterwards, they asked about us.  That's when one of our members proceeded to tell them about the wonderful app and our group. A couple of ladies asked for autographs as we were paying and about to leave the restaurant. It was such a cool experience to hear all the voices that I had admired for more than a year now come together in person – and to watch them was better in person even though I had seen them all sing with the video feature of Sing!
Check out some photos of their experience below!