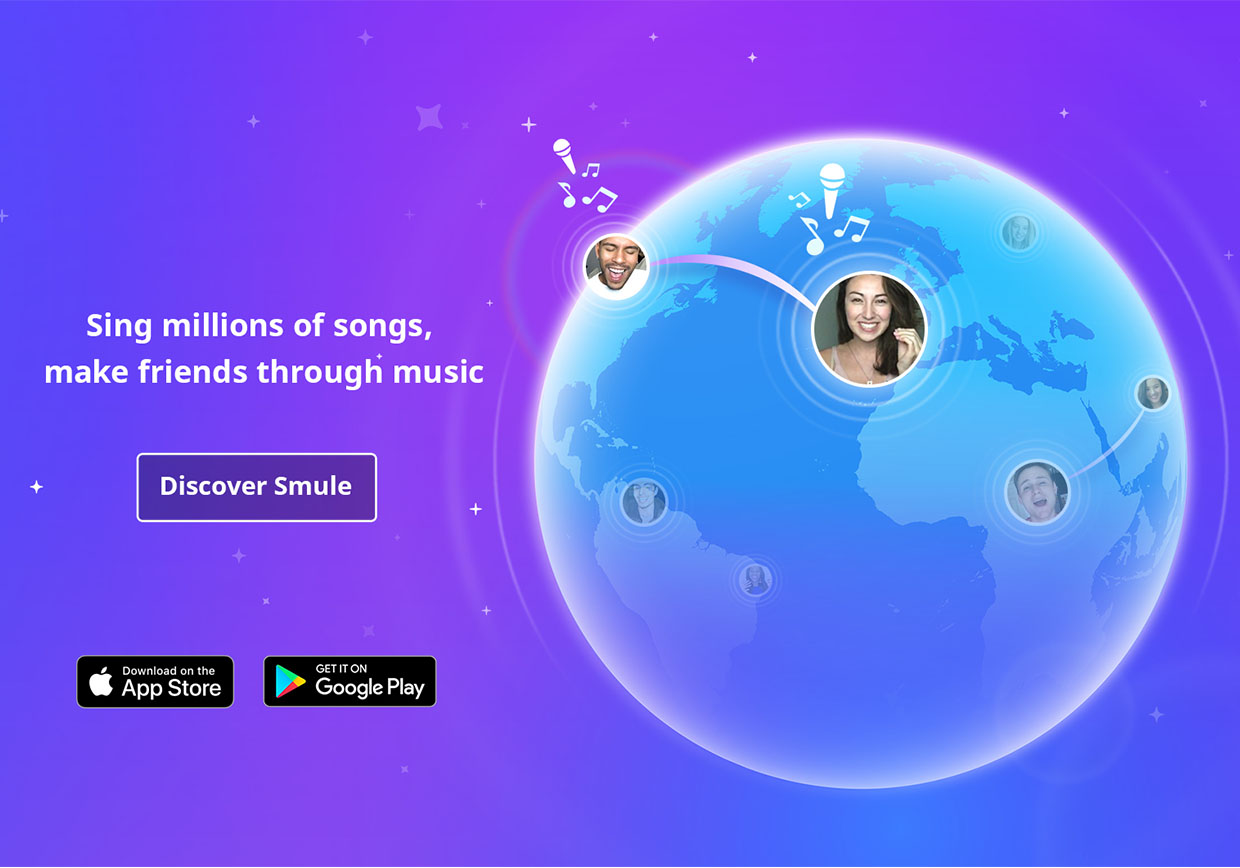 Smule Presents..
Smule Presents …

Over the past 4 years we have watched the Smule community grow. We've watched as you expressed yourselves, told your stories, and created the most creative and lovely music – happy, sad, beautiful, and powerful. We are your biggest fans, and we believe your music is worth sharing.
And so it is with great excitement that we introduce to you a new program called Smule Presents! And we'd like to present – you! This program will be a series of music videos highlighting the talents of our wonderful community. We're sending out our fabulous Smule Studio team to shoot a creative music video starring – you guessed it – YOU!  We hope to publish a video every two months, and share it with the world.
Smule Presents: Alne & Mike singing "Photograph"
Today we are super excited to launch Smule Presents with our first music video, starring community members Alne & Mike!
Last month the Smule team flew out to Mike Scott (@MikeScott_TV) & AlneVillages (@AlneVillegas) in Alne's hometown Vancouver, BC to film a music video of their cover of "Photograph" by Ed Sheeran. Many of us have been in love and have gone through the hardships of a breakup. Through this music video featuring the expressive Mike and Alne, we hoped to catch the essence of that experience.
Now we need your help finding our next music video stars! If you know someone who is musically talented, charismatic, and deserves more exposure, submit your nomination. Write a blurb about why they should be in the next Smule Presents music video! Contact us here.
Alne & Mike on the Experience:
"This whole experience was incredible and is definitely something I'll never forget! It has always been a dream of mine, but I never thought that there would come a day where I'd be a part of a music video production. I'm so grateful I was given this once-in-a-lifetime opportunity by Smule. Through this I was able to get to know and work along-side some amazingly talented people: fellow singer/musician Smule user Mike Scott (@MikeScott_TV), director Alyce Tzue, and cinematographer Mark Sandhoff." – Alne
"Thank you so much to the Smule Team and it's very supportive community, especially those I've been able to get to know personally over the years through the app. This experience has made me consider maybe pursuing a career in music. Whether it being an artist, a part of a band, in education, or audio production." – Alne
"Alne and I had never sang together prior to the start of this project and wow I was so glad we were introduced. Alne has such a beautiful tone, and studio ready voice it was such a pleasure to collaborate with her. Our scenes together were so much fun, especially our dancing scenes where we both were pretty much being a goof! I got to sing karaoke with her dad, while she was in hair and makeup  and from a distance she yells out "Yeahhhhh" as her dad and I belt out a high note in harmony! It was such a fun time! She was showing me some of her original music and we started to come up with some ideas for them which was so cool. We keep in touch and I'd say watch out because Alne is going to make some waves in the music industry!" – Mike
For more information, contact us at community@smule.com!