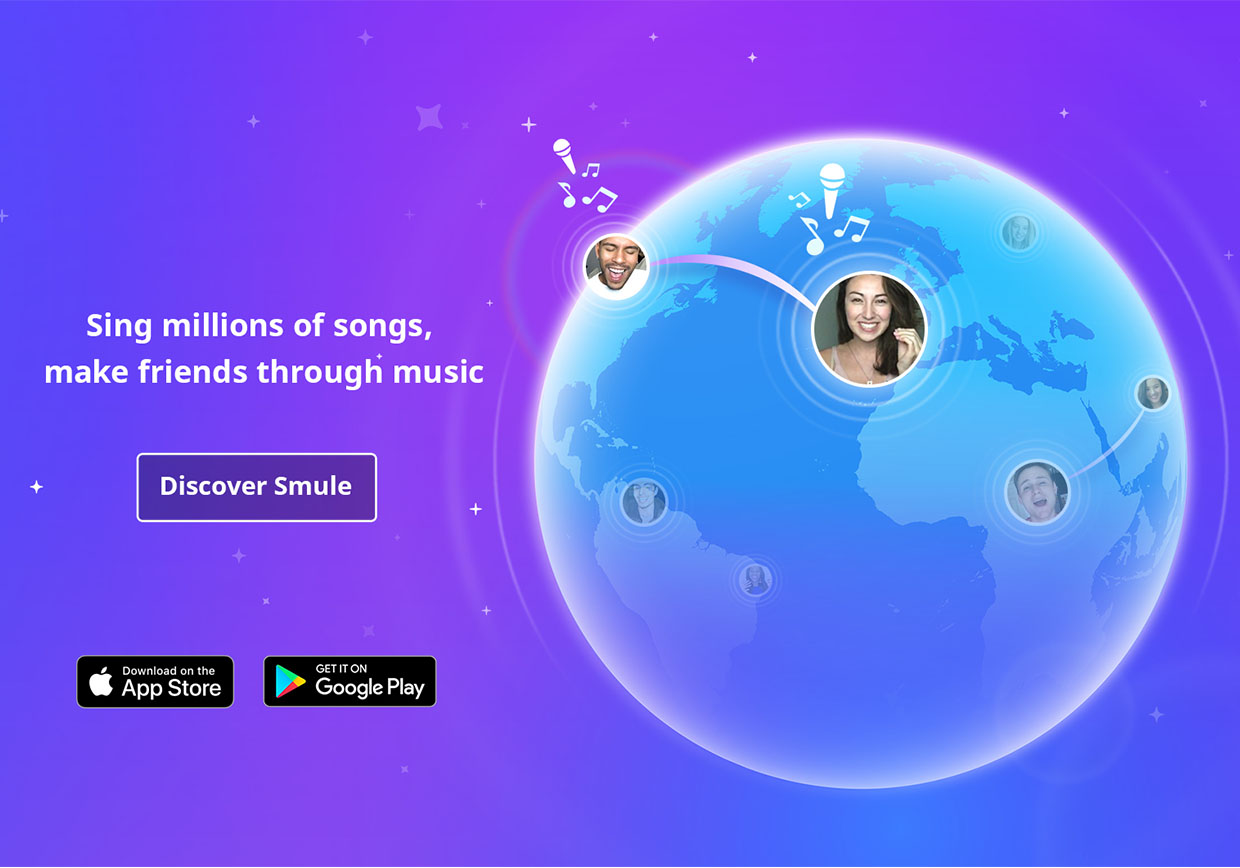 Smule User Spotlight: LewisStark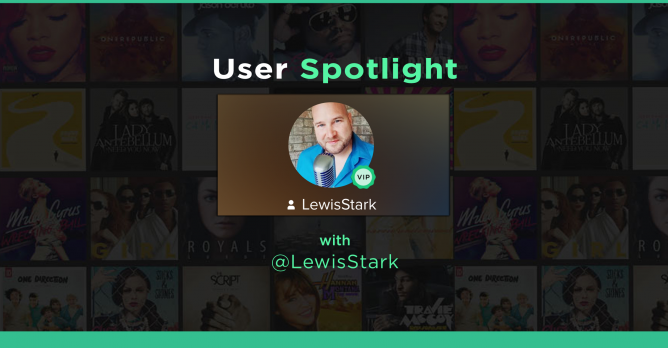 Smule User Spotlight: LewisStark
Lewis, Lew, Lewy……are all names that I go by. Born in Heber Springs, Arkansas, USA and grew up in a military family. We moved frequently and lived in Colorado, North Dakota, South Dakota by the time I reached the age of 6. From there, we were fortunate to spend 4 years in Bitburg, Germany before being transferred to Panama City, Florida. Spending my adolescent years in a beach town put the sand and surf in my blood. I love anything water related! Boating, snorkeling, fishing, swimming, paddling, if it is at the beach or on the water; I am happy. If I still lived there I would be kite boarding at this moment. I moved to Nashville, TN in 1995 & have been here since. I joined Smule Sing! in August of 2015 after watching Jason Derulo & Luke Bryan's duet via facebook. I hadn't even realized that I had the app on my iPad a year before that, which I apparently downloaded the same time as the Smule Piano app.
What makes you excited to Sing?
My first experience with public singing was at the age of 6. I was at a concert and the group was giving away merchandise. They ask who wanted it & of course, I raised my hand high with excitement. They called me up and told me that I could have free stuff, if I would sing a song. I chose 'Jesus Loves Me' & sang into the microphone. When I finished, the applause that followed was invigorating and instantly addictive. I knew then that I wanted to be on stage my whole life. I would spend hours practicing in my room with background tracks on cassette. As a teenager, I sang in church, as part of a promotional/modeling board for a department store chain, & for local talent shows. I came to Nashville as a senior in high school to record a cd project that I don't really like listening to now. My voice was not seasoned and the songs had no meaning to me. I sidelined my aspirations for a career in music for a "normal" family life after moving to Nashville and getting married in 1997. During that time I continued to sing in church and for weddings. I did a little bit of studio work lending my vocals to projects produced by, my friend, Robby Turner ( former steal guitarist for Waylon Jennings and currently playing for Chris Stapleton). My singing was ended abruptly when I went through a divorce in 2011. I needed an outlet to get my voice back in shape & Smule Sing! provided that, as well as, the ability to share my talent with friends and family all over the world. I am excited by the ability music and singing has to connect so many people. It is truly a universal language!
If you could sing one song on American Idol, what would it be?
I auditioned for American Idol Season 4. I choose 'Unchained Melody' as my audition piece. I was told, "You have a great voice. Unfortunately, we can't use you this season." Of course, you and the rest of the world, got Carrie Underwood that year, so, I can't be too upset with the outcome. I auditioned for The Voice in 2012 as well. Another great audition but, not exactly what they were looking for on the show that season. My song choice then was 'Feeling Good' & the room stopped to listen. I thought it was going to be my shot. Alas, it wasn't…but, I tried at least.
Who influences you the most?
If we are talking about musical influences, mine are widely varied. I truly enjoy and appreciate all music. I have respect for artists that excell in their vocal performance! The greats like Sinatra, Nat King Cole, & Ella Fitzgerald to name a few. Those continue with Elton John, Stevie Wonder, Otis Redding, Michael Jackson, Justin Timberlake, Adele, Michael Buble', Josh Groban, Marc Broussard, Chris Stapleton, & the list could go on indefinitely.
Share a personal fact no one would ever guess about you.
I could be considered a renaissance man. My interest, knowledge, and skills are widely varied. Additionally, many people ask about my vocal training & would never guess that I haven't had any training whatsoever.
Can you share one quote or saying you love, that keeps you going in life?
If it has been done by someone else, I can do it too.
Also….
"Just keep swimming, just keep swimming" 🐠 😂
If you could have one meal for the rest of your life, what would it be?
This is difficult…I love food. Seafood is one of my favorite things to eat. I think as an everyday meal for the rest of my life…. I would choose Mexican food.