The Icelandic Museum of Rock and Roll, Páll Óskar, and Smule!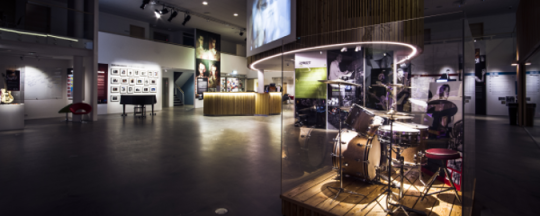 The Icelandic Museum of Rock and Roll, which opened March 2014, showcases Icelandic pop and rock music from the 1830s to the present. In the museum, you will find musical documentaries, interactive booths, and sound labs where guests can play with guitars, keyboards, and drums. All it was missing was a singer.
A year later, on March 15, they opened their first exhibition, which was dedicated to Icelandic pop start Páll Óskar! At the exhibit, you can view the timeline of his life, mixing boards, Páll himself narrating events in his music career, and, of course, karaoke – powered by Sing! Ingi Þór Ingibergsson, the exhibit's head of production, said:
"We looked at some of the main karaoke apps and thought Sing! by Smule was the best karaoke app and absolutely fell in love with it. What we thought made the difference from other applications was the awesome additions to the experience, the video option, the various effects to choose from, and, of course, the sharing options. Needless to say, this has been such a success, and everybody at the grand opening of the Páll Óskar exhibition loved it. We are using an audio interface from Apogee connected to the iPad and a good handheld microphone, so the sound is pretty awesome."
The outcome was  fantastic – more than 150 participants so far, which you can listen to here.