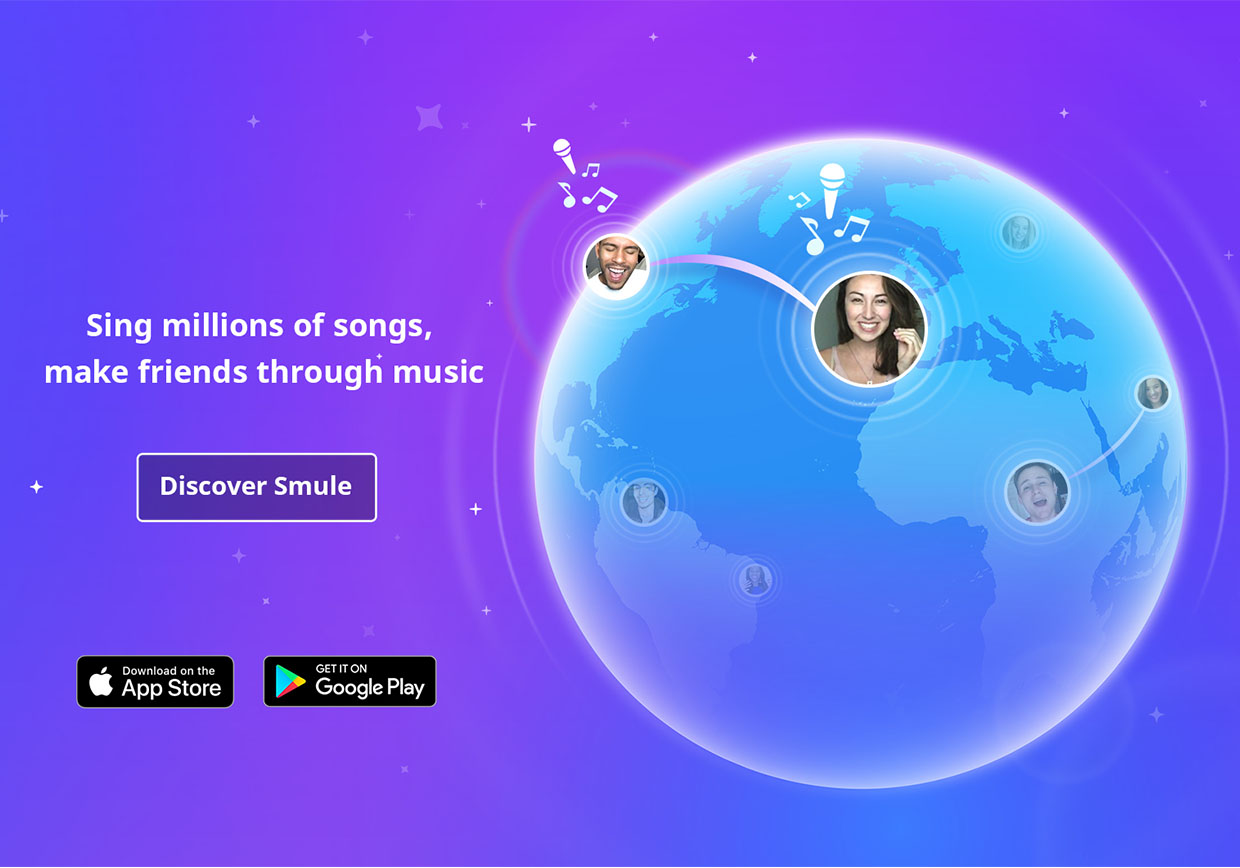 The Singing Songbird Competition (SSC) based on Smule Sing App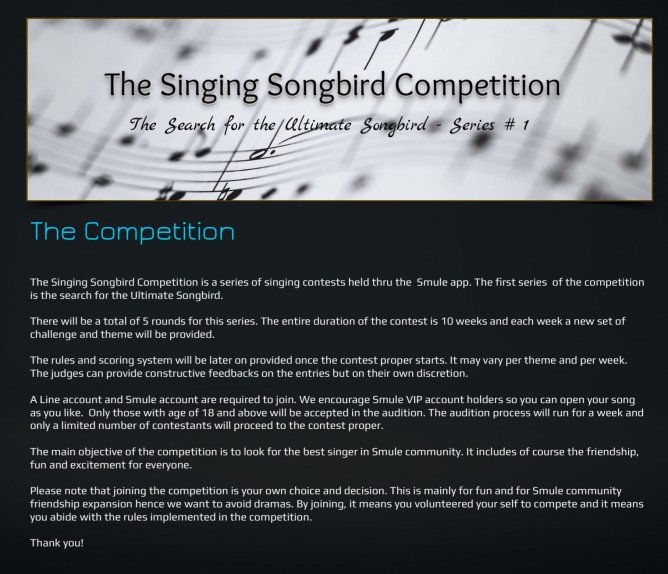 *Community Post*
**************************************************
The Singing Songbird Competition (SSC) based on Smule Sing App
**************************************************
We all sing, we all know songs, but who is the true and Ultimate Sing Songbird?
Who can master all musical genres, succeed in any performance situation and make a permanent mark on Smule's Global Community?
IT COULD BE YOU!!!
We are presenting The Singing Songbird Competition (SSC)!
It is the first ever competition to find the ultimate vocalist that can handle any singing obstacle that comes their way!
Are you the one we are searching for?
Please visit our website for details and be updated in this exciting competition in Smule Sing app!
Registration starts on Aug. 20, 2016.
www.thesingingsongbirdcomp.com
Thank you!