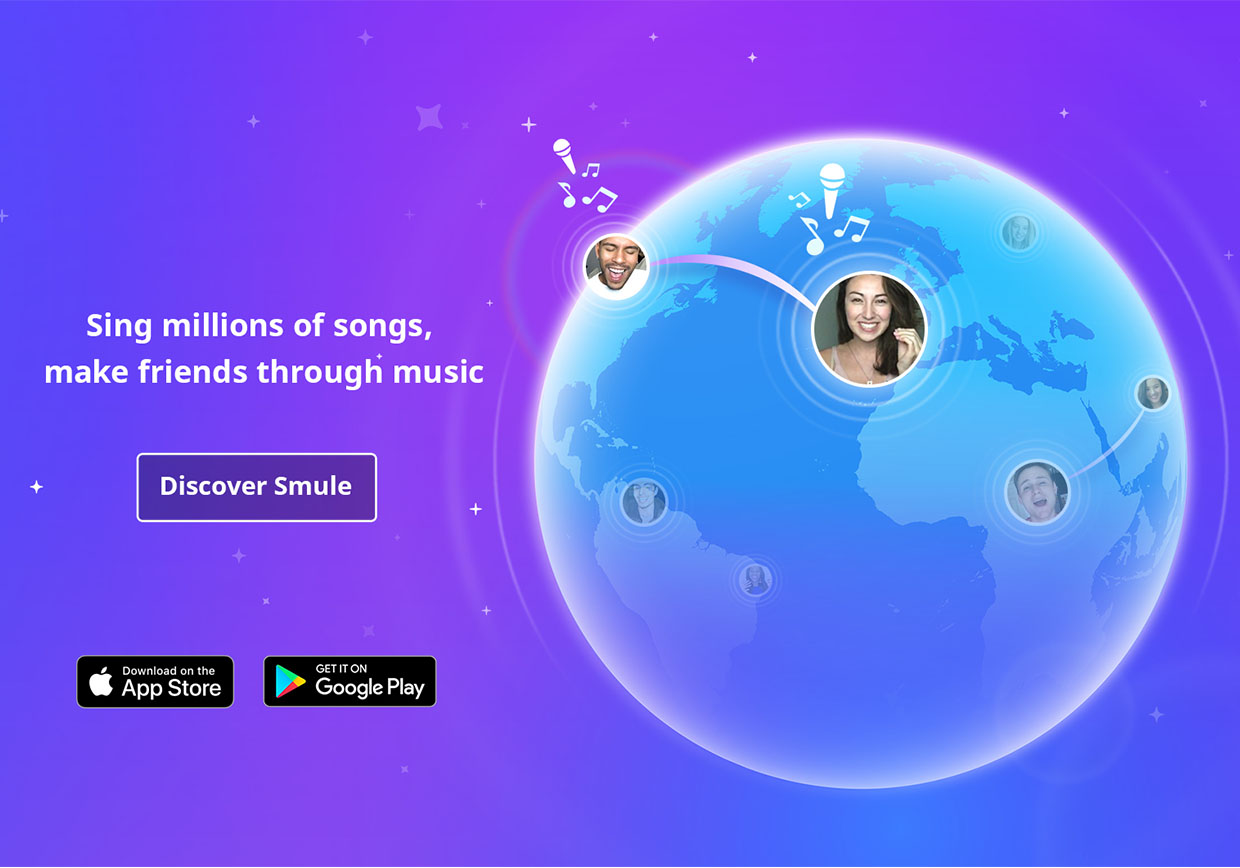 The Winner of 2018 #SuaraSmule

The Winner of 2018 #SuaraSmule
Akhirnya, tiba waktunya pada pengumuman pemenang #SuaraSmule — kompetisi bernyanyi yang pertama kali diadakan oleh Smule! Selama 2,5 bulan lamanya, lebih dari 35.000 pengguna telah berpartisipasi, dan para kontestan yang terpilih telah berjuang keras melewati berbagai tantangan yang diberikan. 3 Finalis akhirnya terpilih berkat bakat mereka yang luar biasa!
Komite Internal Team Musik Smule mendapatkan tanggung jawab dan kehormatan untuk memilih pemenang #SuaraSmule. Kriterianya adalah: keseluruhan talenta, kualitas vokal, serta dukungan dari komunitas pengguna Smule di Indonesia.
Selamat kepada: Mozadaegal, pemenang Kompetisi #SuaraSmule Indonesia 2018!
Moza akan menerima hadiah sebagai berikut:
Ia akan diundang ke kantor pusat Smule di San Francisco, USA, untuk dibuatkan rekaman dan video musik.

Akses gratis menghadiri event SmuleFest di San Francisco (tanggal akan dikonfirmasi kemudian).

Akun Smule "Terverifikasi".

VIP Smule gratis seumur hidup.
Berikut ini adalah performance #SuaraSmule Moza yang luar biasa:
Kami juga memberikan VIP GRATIS kepada beberapa pengguna Smule yang berpartisipasi dan mendukung finalis favorit mereka, dengan menyukai dan membagikan performance para finalis selama event berlangsung!
Pemenang VIP Gratis 1 Tahun:
Pemenang VIP Gratis 1 Bulan:
Para pemenang akan dihubungi langsung oleh pihak Smule melalui email dan tidak akan dipungut biaya apapun.
Mari kita rayakan Mozadaegal, pemenang #SuaraSmule 2018. Kami bangga kepadamu, Moza!
====================
Finally, it's time to announce the winner of #SuaraSmule — the first ever  singing competition held by Smule! For 2.5 months over 35,000 users participated and the ones that were selected  worked incredibly hard through a series of challenges that were presented to them. 3 Finalists raised above everyone else thanks to their extraordinary talent!
The Internal Smule Music Team Committee had the responsibility and honor to chose the #SuaraSmule Winner. The criteria  were: overall talent, vocal quality, support from the Indonesian Smule community.
Congratulations to Mozadaegal, the winner of 2018 #SuaraSmule Indonesia Competition!
Moza will receive the following prizes:
She will be invited to Smule headquarters in San Francisco, USA, to make recordings and music videos.

Free access to the SmuleFest event in San Francisco (Dates are TBD).

A "Verified" Smule account.

Lifetime Smule VIP Pass.
These are Moza's incredible #SuaraSmule performances:
We also granted FREE VIP Passes to few lucky Smule Users that participated and supported their favourite artists by Liking and Sharing their performances during the event!
Winner of 1 Year Free VIP:
Winners of 1 Month Free VIP:
The winners will be contacted directly by Smule via email and will not be charged anything.
Let us celebrate Mozadaegal, #SuaraSmule 2018 Winner. We are proud of you, Moza!