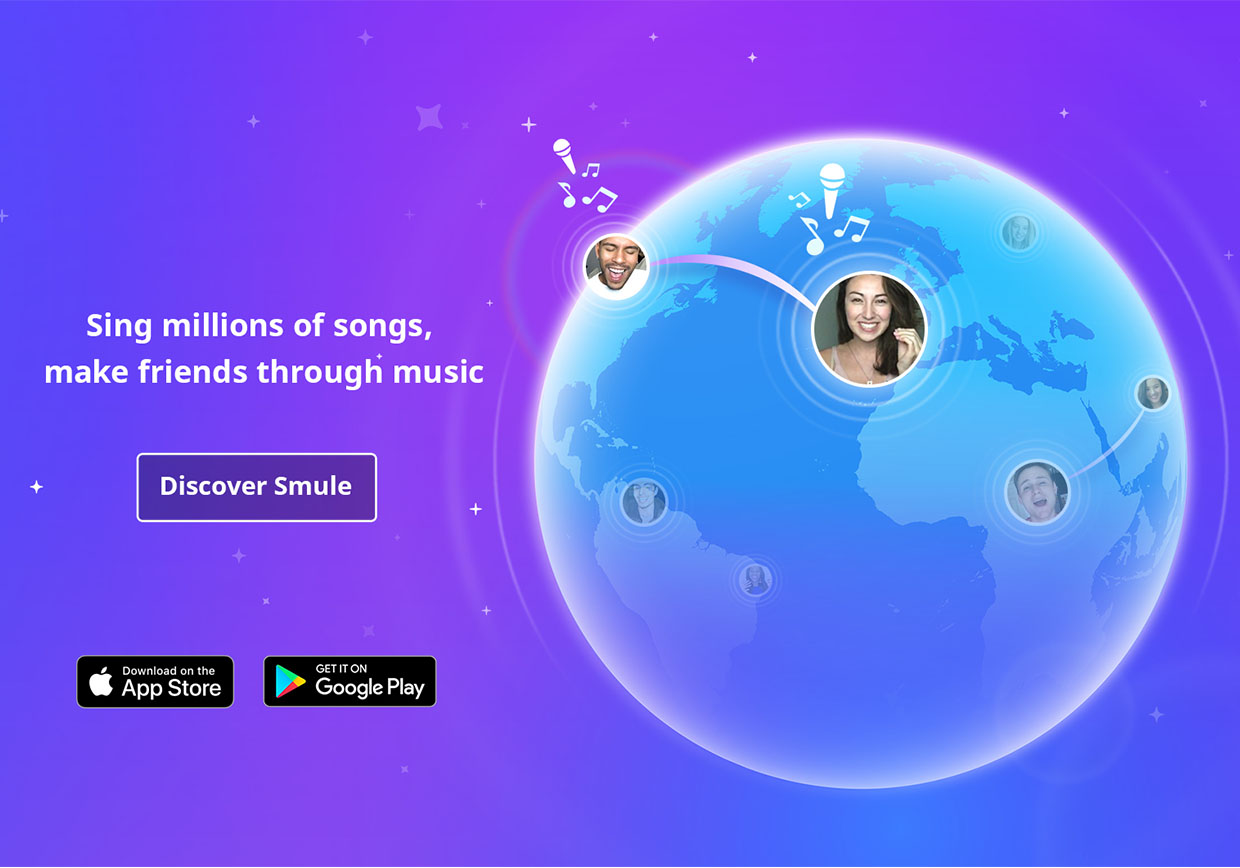 Vote @MariahBelgrod for iHeartRadio Music Awards!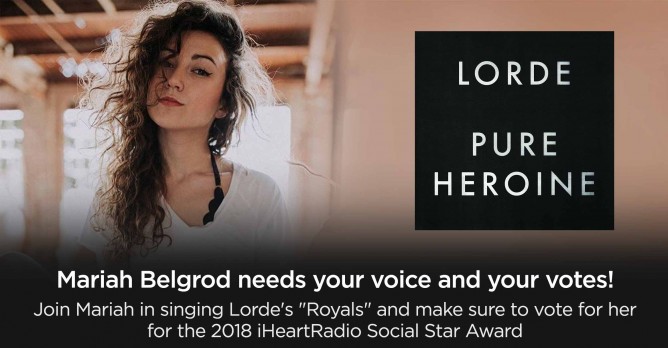 Vote Mariah for iHeartRadio Music Awards!
iHeartRadio has been doing their infamous iHeartRadio Music Awards on March 11th making this year their 5th year in a row with artists and performers like Tyler Swift, Ed Sheeran, Charlie Puth & Maroon 5. Last year was their first time having a social star awards with our very own @xDiegoMontana being nominated. This year, the talented Mariah Belgrod was selected to represent Smule.
Mariah has been on Smule for 3 years now and, more importantly, a huge part of our community! Not only is she on the Inspire team & encourages others musically, she also makes her on music (SOON TO BE ON SMULE!)
Let's get our amazing Smule community to GO VOTE. You can vote once per day until the event 😉
Support Mariah! Here are Ways to Vote: 
Join "Royals" with Mariah between now and March 11th and share it on any or ALL of the following social channels: Instagram, Facebook and Twitter with the hashtags:
#SocialStarAward #MariahBelgrod #iHeartAwards
Alternatively, if you're not ready to sing your vote, just post your vote on the social channels with the all 3 hashtags. For example:
"I'm voting for #MariahBelgrod for #SocialStarAward at the #iHeartAwards
Vote for Mariah online at iHeartRadio.com/Awards
When to vote:
Now until March 11h