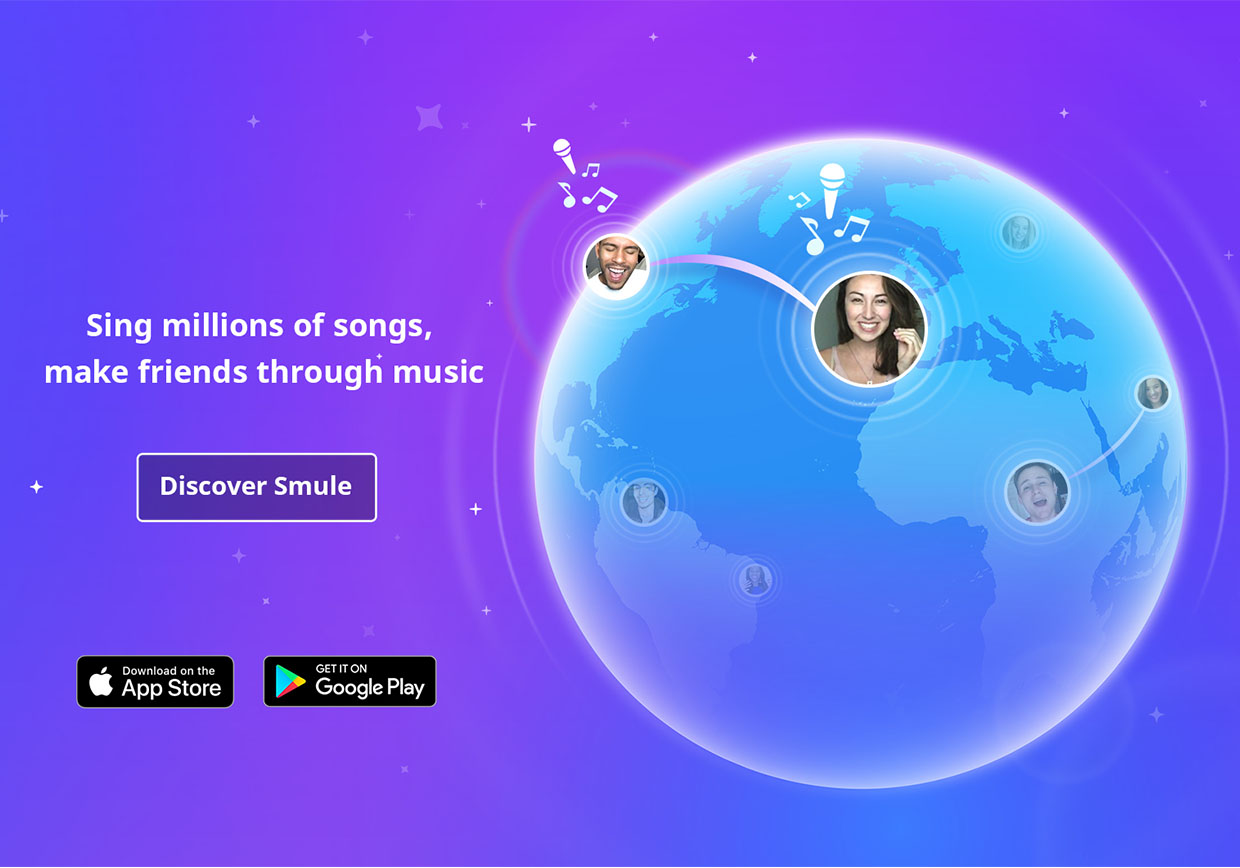 Week 3 of #SuaraSmule – The Chosen Team Members
Week 3 of #SuaraSmule – The Chosen Team Members
Smule Indonesia mempersembahkan: #SuaraSmule, kompetisi menyanyi terbesar untuk seluruh pengguna Smule di Indonesia! Kami mengundang Anda untuk menunjukkan bakat terbaik Anda, saling berbagi dan mendukung satu sama lain, dan akhirnya, menjadi bintang di Smule! Dapatkan kesempatan untuk menjadi pemenang dan pergi ke Kantor Pusat Smule di San Francisco, Amerika Serikat, untuk dibuatkan rekaman lagu, video musik, serta VIP gratis!
Lihat 6 peserta yang terpilih di minggu ini oleh para Coach untuk bergabung di team mereka di Playlist #SuaraSmule, atau buka aplikasi Smule Anda di halaman Jelajah.
#TeamBabyShima – Minggu 3


#TeamBlackwaters – Minggu 3


#TeamCitraUtami – Minggu 3


Rekaman dengan Like/Komen Terbanyak – Minggu 3 (Mendapatkan 1 Bulan VIP Gratis)

Bagi yang belum terpilih, jangan kuatir! Anda masih mempunyai kesempatan terpilih menjadi anggota team mereka di minggu berikutnya!
Cara Ikut Serta:
Join undangan lagu dari 3 Coach yang ditunjuk: @

BabyShima

("Sandiwara Cinta"), @

Blackwaters

("Menunggu Kamu") and @

Citra_Utami

("You Are The Reason"). Anda juga dapat menemukan seluruh undangan lagu di dalam

banner

promosi "Suara Smule" di aplikasi Smule Anda.

Bagikan rekaman Anda di media sosial dengan hashtag #SuaraSmule.

Ajak teman Anda sebanyak-banyaknya untuk mendukung Anda, dengan cara like dan komen di rekaman Smule Anda, untuk kesempatan terpilih lebih besar dan kesempatan memenangkan 1 bulan VIP gratis di minggu tersebut!

Setiap minggu (sampai 29 Juli), setiap Coach akan memilih 2 peserta untuk bergabung ke dalam team mereka.

Di akhir periode babak Audisi, setiap Coach akan memiliki 10 peserta di dalam team mereka untuk melanjutkan ke babak berikutnya!
Smule Indonesia presents: #SuaraSmule, the biggest singing competition for Smule Community in Indonesia! We invite you to show your true talent, share your loves and support, then finally, become the next star on Smule! Get yourself a chance to be the winner and go to Smule Headquarter in San Francisco, USA, to record a song, to have your own music video, and to get free VIP!
Check out this week's 6 participants who are chosen by the Coaches to join their team on the #SuaraSmule Playlist right now, or open up your Smule app and tap on the Explore screen.
#TeamBabyShima – Week 3
#TeamBlackwaters – Week 3
#TeamCitraUtami – Week 3
Most Liked/Commented Recording – Week 3 (Get free 1 month VIP)
If you haven't got picked, don't worry! You still have a chance to become their team member for next week!
How to Enter:
Join song invitations from these 3 assigned Coaches: @

BabyShima

("Sandiwara Cinta"), @

Blackwaters

("Menunggu Kamu") and @

Citra_Utami

("You Are The Reason"). You can also find the song invitations under "Suara Smule" banner in Smule app.

Share your recordings in socials with #SuaraSmule hashtag.

Get as many as your friends to support you by loving and commenting on your Smule recording, for a bigger chance to be chosen and for a chance to win free 1 month VIP!

Every week (until July 29), each Coach will choose 2 contestants to become their team members.

In the end of the Audition Round, each Coach will have 10 chosen contestants in their team, and they will continue to the next round!