Smule's very own Ampersand the Band is flying all the way out to Sweden to partake in Live at Heart (Scandinavia's largest music & tech event), during the second weekend of September. The band came together by spending their time after work on Fridays at the Smule HQ, over time 4 of them (Andi, Anton, Dean and Ruben) came together and decided to start practicing more outside of just Friday. Over time, they grew to find their sound and starting writing music – they have already crafted 20 original songs, some are on Spotify! Although they have performed together a variety of times throughout SF, this will be the first time they perform together outside of California! Really cool
Smule Sweden Meet Up!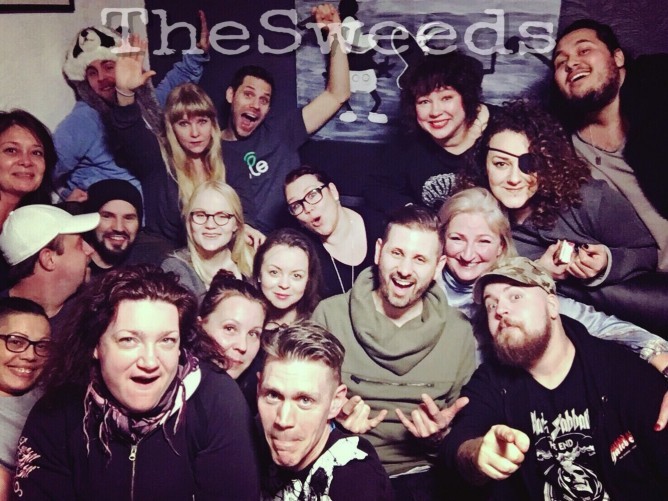 We are excited to set up a Smule Meet Up specific for anyone who lives in Sweden (or Scandinavia) to come together, share stories, sing, laugh and play! We are so excited to meet all of our! We also know #TheSweeds are coming up on their 4th anniversary on Smule in November, so it will be an early celebration for our family in Sweden! <insert celebration Emoji>
Want to join the party? Click here!
Ampersand at Live at Heart
They will play 3 times at live and Heart and will be hosting a Smule booth to meet with awesome musicians, aspiring musicians, singers, songwriters, smulers and more!
Here is their schedule!
"Ampersand Friday 7 sept Makeriet 23.00

"Ampersand Saturday 8 sept Nikolaikyrkan 19.00

"Ampersand Saturday 8 sept Scandic Cupole 22.00
Keep on rockin' and see you there!