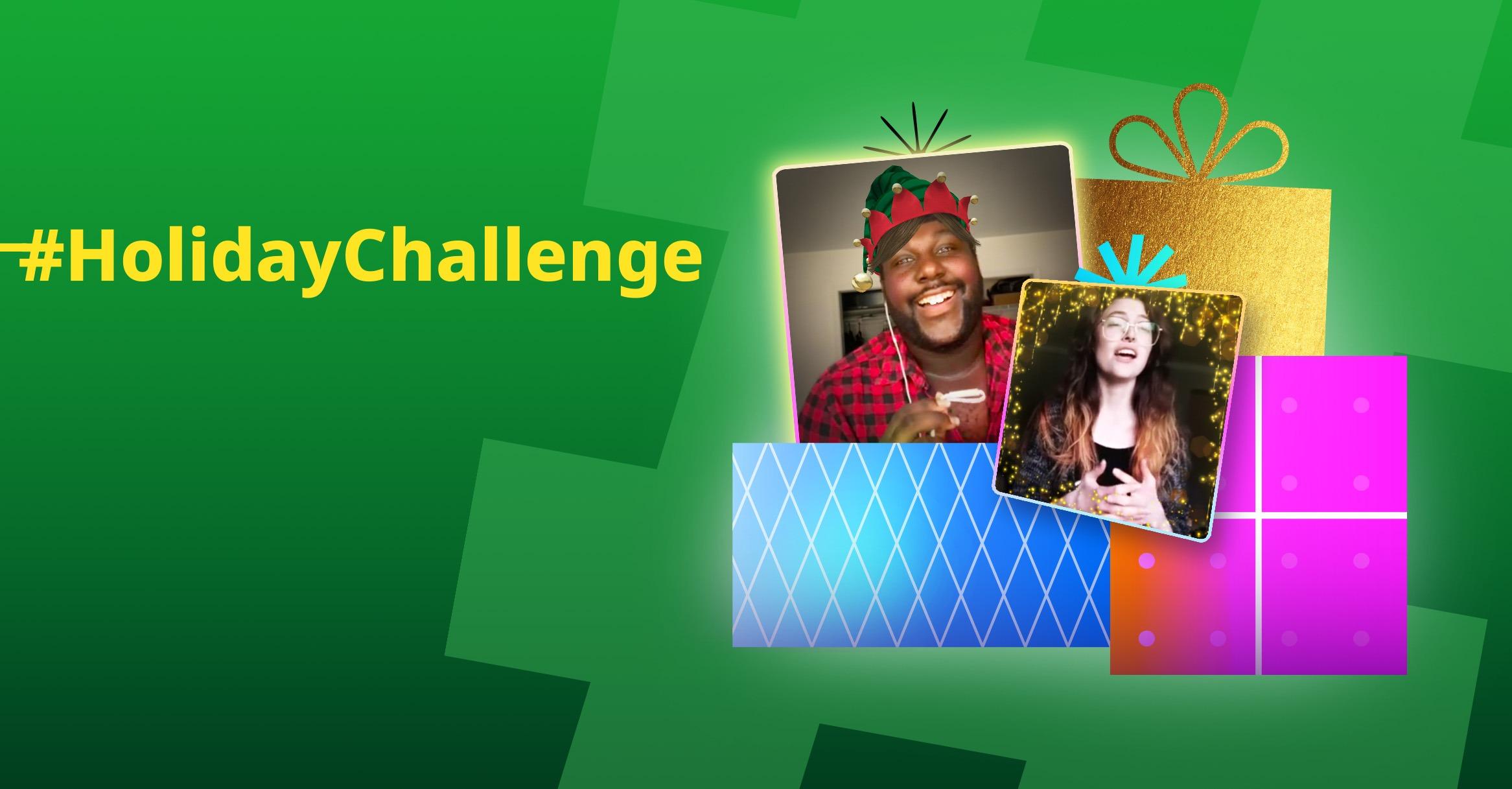 New: Smule Holiday Challenge
Hey there, Smule fam! As you may already know, Smule Challenges give you a new, fun-filled way to sing and connect with other members of the Smule community. On the first Friday of every month, our team drops a playlist featuring the top performances from our latest Challenge. With that being said, it's time to roll out the winners playlist from our most recent #90sChallenge and announce the Smule Holiday Challenge!
Smule App Playlist from the Past #90sChallenge
Recently, we challenged you to bring back the spirit of the 90s by singing your favorite hits of the decade for our new #90sChallenge. We then tasked you with sharing your performances directly to Instagram Reels from Smule so that friends, family, and music lovers around the world could ride the nostalgia wave with you.
A big shout-out to the following participants, all who are the lucky winners of a one-year Smule VIP subscription, courtesy of Instagram:
Watch the video below featuring all submissions or check out the full playlist here:
How can I participate in the Smule Holiday Challenge for a chance to win?
Create a video or audio performance of your selected holiday song
Tag your performance with #HolidayChallenge to officially join..
Upload your performance by 11:00 p.m. PST, Tuesday, January 3rd, 2023.
The more holiday performances you tag with #HolidayChallenge, the better your chances of being featured will be!
CHALLENGE HACK: Boost your chances even more by sharing your #HolidayChallenge performances to social media with the hashtag #Smule!.
Click here to enter the #HolidayChallenge!
What's the submission selection team looking for?
Creativity – Your #HolidayChallenge performance is the perfect time to get creative!
High engagement – Performances with lots of views and comments are more likely to win, so encourage your friends and followers to show some love!
Speaking of high engagement, you can spread some cheer to other #HolidayChallenge entrants by sending them our dedicated gift of the season.
What can I win?
A featured performance on our Smule Challenges playlist, seen by millions of users around the world.
A featured post on our blog, socials, and SmuleGlobal playlist.
Join the #HolidayChallenge now for a chance to be one of ten selected submissions that'll be featured on our playlist, socials, and Smule Global in four weeks!
Send Holiday Greetings with Smule This Year!
The holiday season is in full swing–which means it's time to send season's greetings to your loved ones! This year, we've created special holiday arrangements (link to promo page) with room for you to personalize a holiday greeting. Now you can sing shortened versions of holiday classics to send to friends and family.
Better yet, Smule's Holiday Greetings are free solos available to all Smule users! Join a Partner Artist on a holiday classic or sing seasonal favorites backed by gorgeous harmonies. These fabulous backing vocals were created by some of our community's wonderfully talented users. Listen to their full-length performances here for a little extra holiday cheer: Winter Wonderland and Joy to the World!
We'd also like to give a special shout-out to these incredible vocalists, all of whom make Smule a brighter place to be.
Winter Wonderland – K. Shaw (arrangement), Hefzi Salo (@HefziSalo, director), Mae Murphy (@MaeCad99, sponsor), Gabriel Relu Lovin (@GABE_APEX), Lisa Rono (@lisa_rono), Marita Stalheim (@Marita_Bohemian), and Sam Hart (@Blinktwice4y)
Joy to the World – Erika Nuker (@EurekaTpt_APEX, trumpet descant arrangement, trumpet player #1), Paul Nuker (@PaulNuker, trumpet player #2), Erika's Dad (baritone trumpet), and The Hark Singers (#theharksingers)
The best part? These holiday greetings aren't just for showing some seasonal love–you can also submit them for entry into the Smule #HolidayChallenge!
We can't wait to hear all your creative holiday performances. From the entire Smule team, we wish you a happy, healthy, and safe holiday season!