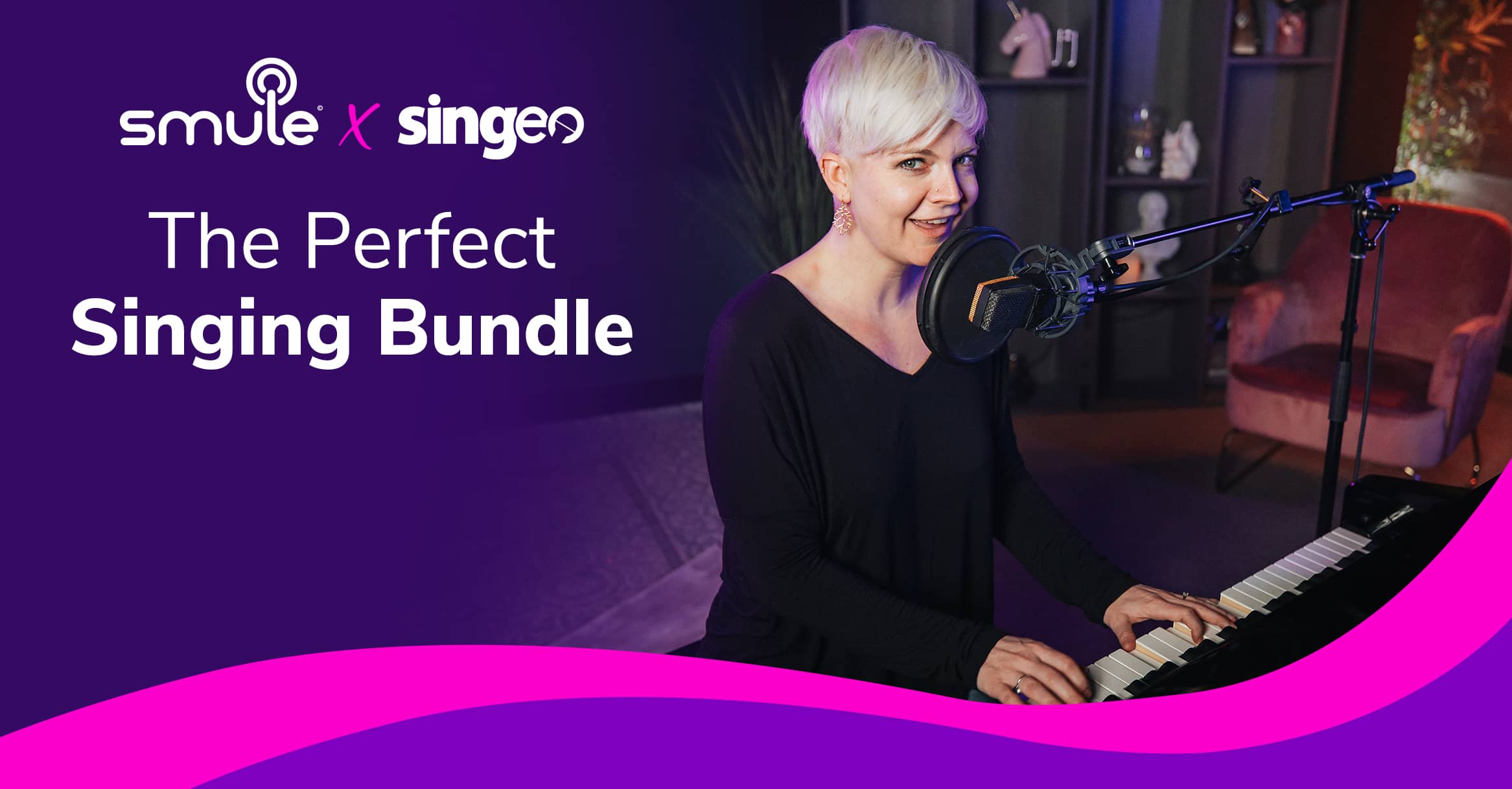 Smule & Singeo are Here to Show You that Anyone Can Sing!
Hey, Smule fam! We have some exciting news to share!
Smule is joining forces with Singeo, the singing platform that helps you improve your voice while having fun!
It's normal to feel nervous while singing, but Lisa Witt is here to help. As the lead vocal coach of Singeo, she boasts a classical and contemporary vocal training background and a love for pop music. Lisa focuses on helping her students find their unique sound while simultaneously assisting them in gaining strength, control, and confidence in their singing.
Visit @SmuleTutorials to access Lisa's vocal coaching tutorials!
She has prepared a few short, unique coaching videos that provide an approachable way to get into the wonderful world of singing, all while offering expert training on various musical techniques.
Don't forget to follow @SmuleTutorials, and keep checking back for more exciting coaching opportunities.
Happy singing!