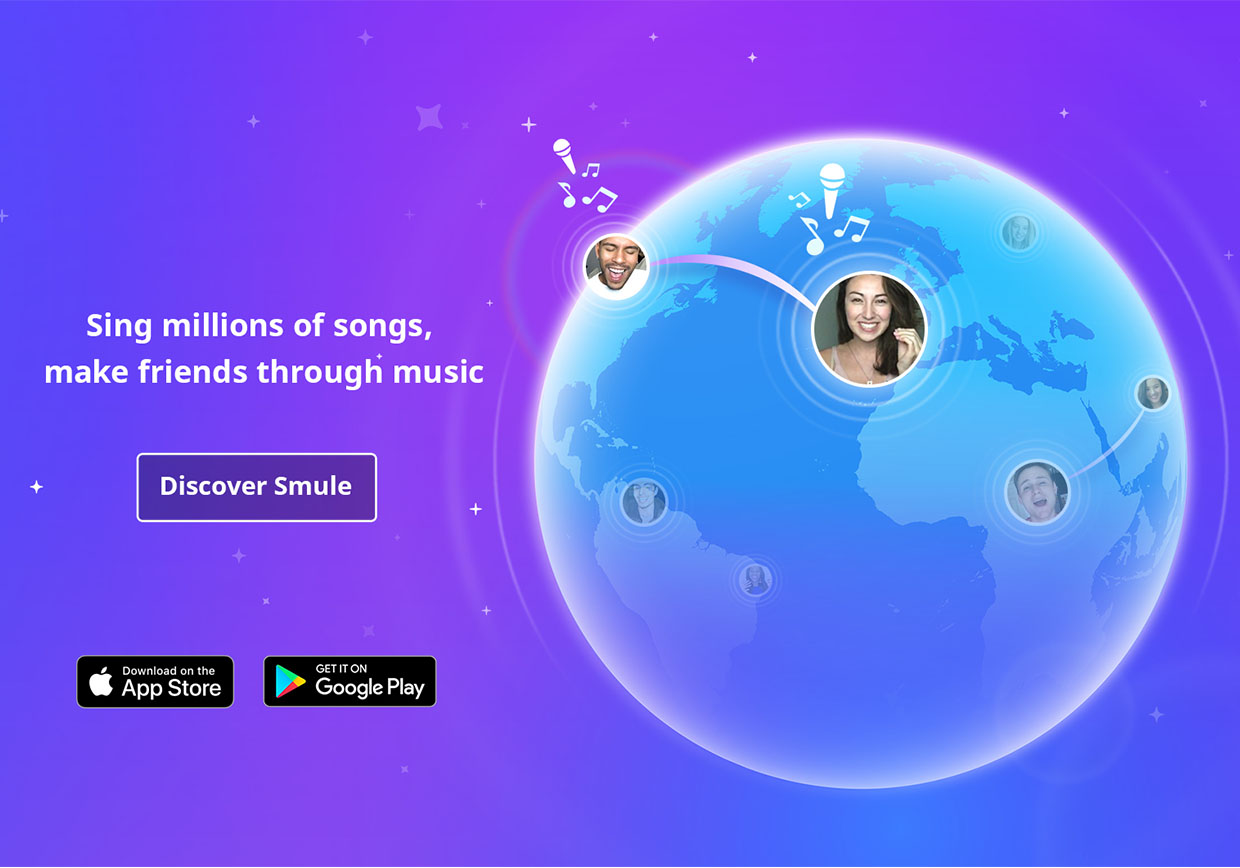 Bravissimo! Opera Debuts in Sing! Karaoke and Magic Piano
Bravissimo! Opera Debuts in Sing! Karaoke and Magic Piano
Smule hits a high note today with our introduction of opera songs in Sing! Karaoke and Magic Piano. Working with the renowned San Francisco Opera, Smule is delighted to debut three tracks from the opera company's summer season performances:
"Un bel di vedremo" from Madama Butterfly by Giacomo Puccini
"Libiamo ne' lieti calici" from La Traviata by Giuseppe Verdi
"Ol' Man River" from Show Boat by Jerome Kern
About 26,000 opera fans helped us mark the occasion this weekend at AT&T Park, accompanying Beach Blanket Babylon's Tammy Nelson in singing "Take Me Out to the Opera." The sing-a-long was part of the San Francisco Opera's annual Opera at the Ballpark event, which has become a Fourth of July weekend tradition in the Bay Area. This year featured a free performance of Verdi's La Traviata, simulcast live from the historical War Memorial Opera House just two miles across the city.
If you missed this, you can still participate. We recorded the sing-a-long as a group performance that you can join anytime from your iOS or Android device. To check out our other opera songs, just refer to the handy links at the bottom of this post. You can also click below to to listen:
It's hard to imagine this today, but modern musical theater owes much to opera, one of the most enduring of genres. Dating back more than half a millennium, you can argue that opera was the original surround sound, ultra-high definition, special effects-laden entertainment stadium spectacle.
Now, with Smule's addition of opera songs in Sing! and Magic Piano, anyone can take part in this timeless musical tradition. Best of all, you don't need to don a horned helmet to take a crack at shattering a crystal glass with that high note.
***
Postscript:
If you are reading this on an iOS device* and have Sing! Karaoke or Magic Piano installed, here are links that will take you directly to the songs in those apps:
"Un bel di vedremo" in

Sing!

and

Magic Piano

"Libiamo ne' lieti calici" in

Sing!

and

Magic Piano

"Ol' Man River" in

Sing!

and

Magic Piano
If you are on an Android device and have the apps installed, these links will take you to the Songbook in the apps:
If not, you can still listen to performances of the songs on the Smule website by clicking on the these links for "Un bel di vedremo," "Libiamo ne' lieti calici" and "Ol' Man River."
*Note: Those using iPhones may need to open these links using a Chrome browser if they are having trouble opening them using a Safari browser. We are aware of the issue and are working to fix this.