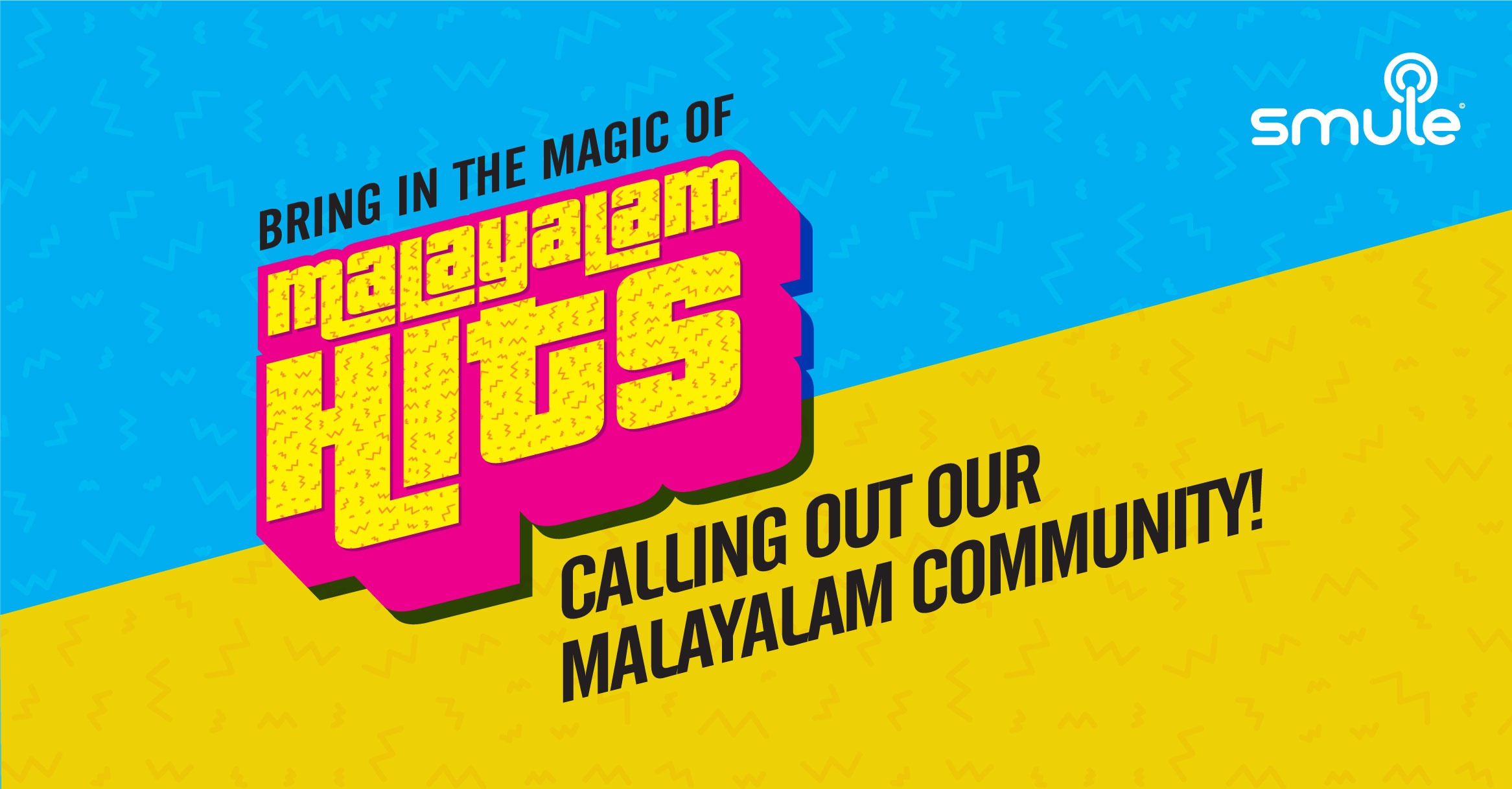 Calling out our Malayalam community!
For those who love to groove to Malayalam music, Smule has got the songs for you.
We are excited to launch our new Malayalam hits contest. A contest for our community members to come jam to their favourite tracks during a month full of fun, music and prizes!
Here's how you participate! Simply click on the #MalayalamHits banner on the app and choose your favourite song from the fun-filled list. Then sing your heart out and use #MalayalamHits along with @smulein to share your performance on your social media. The top twenty jams will earn a chance to feature in our story and win one year's VIP memberships!
Rules to remember:
1. All performances should be on video and each track should be from the #MalayalamHits promo page.
2. You can enter your jam multiple times.
3. Winners will be selected by the Smule Employees Committee based on creativity, quality of singing, and overall engagement. All decisions will be final.
4. To qualify, enter from 26th Oct – 26th Nov
Vaishaka Sandye, Ee kattu and Kanneer Poovinte are just a few of the awesome tracks for you to sing to!
So why wait to join this Malayalam jam? Get on to the app and keep singing to keep winning.