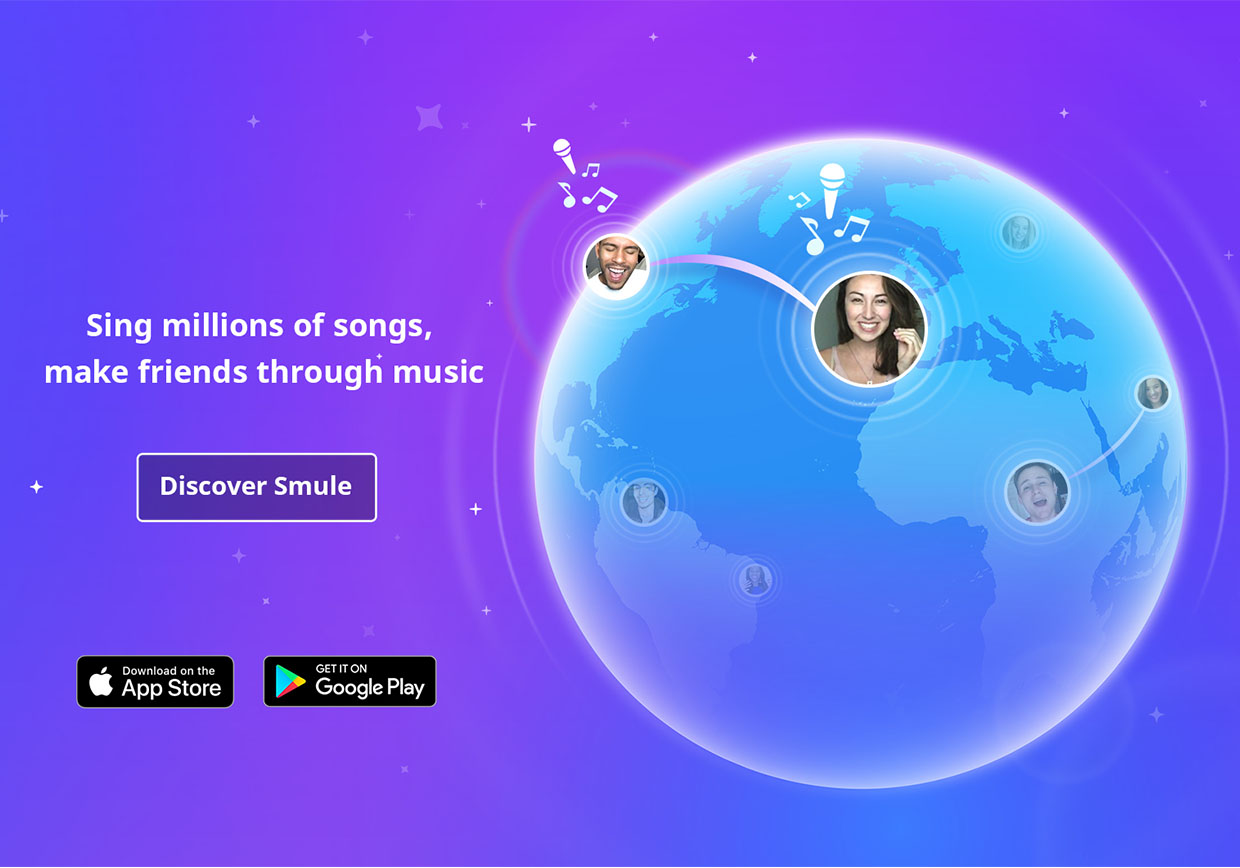 COMMUNITY MEETUP IN NYC
COMMUNITY MEETUP IN NYC
Last Wednesday, August 7th, I travelled to NYC to help facilitate a grand gathering of Smule community members from across the globe (pictures above provided by Kyria Abrahams)! It was a really incredible experience. The cast of characters hailed from LA, Chicago, New York, New Jersey, Switzerland, and Austria, and spoke no less than 6 languages.
First Stop – Times Square
To kick things off, most of the group assembled in Times Square where each person took turns singing "New York, New York" using Sing! This ended up causing quite a bit of interest from passers by. Of course, true to form of a community based around social singing, everyone who showed interest was immediately engaged with and asked if they wanted to try it out!
One girl saw us and immediately said "Hey I know Smule! I have the Guitar app!" Someone asked her if she knew about how the Singers in Guitar! got in the app. She didn't know, but after accepting the invitation to sing "Theme From New York" she had first hand experience on how the voices got there.
When a family of Spanish speakers stopped by to see what we were doing, OriginalJiji (who happened to be native New Yorker and spoke 3 languages) immediately began explaining what was going on, how the app worked, and eventually got the daughter from the family (girl with the teal shirt in the bottom right picture above) to sing "New York, New York"!
It was really a surreal experience to have people from all walks of life, from around the world, who spoke many languages, in arguably one of the most diverse places in the world, all connecting in person through a mutual love of music and thanks in part to a mobile app. History in the making.
Greatest karaoke experience EVER
Once everyone had a chance to sing in Times Square, we headed over to Duet 35, one of the most highly recommended karaoke venues in the city. Needless to say, it was the most amazing karaoke experience I've ever had. Considering ages ranged from early 20's to mid 40's, you would think that perhaps generational gaps would prove to cause disinterest in some song selections, but these people were pros. Every song was a GREAT song for karaoke, and when Marcus22 sang "Hot In Herre" by Nelly, the whole room started dancing. I never knew what an awesome karaoke song that was.
After 3 hours of karaoke, we were given the "times up" notification just in time for the song "Sing" to make it to the top of the queue. It turned into a really amazing sing along to create the perfect end to the perfect karaoke experience! Of course, you can't have a group of singers together without singing "Happy Birthday" so that was really the last song that was sung.
TL;DR
I captured a couple of the highlights from the evening on Open Mic: http://www.smule.com/p/13_14846147
I can't express how amazing it was to meet these people from all over the world and experience first hand the talent and friendships that have been developed over the years. Smule is just so incredibly lucky that these amazing people decided to install our apps on their mobile phone!!
-TK