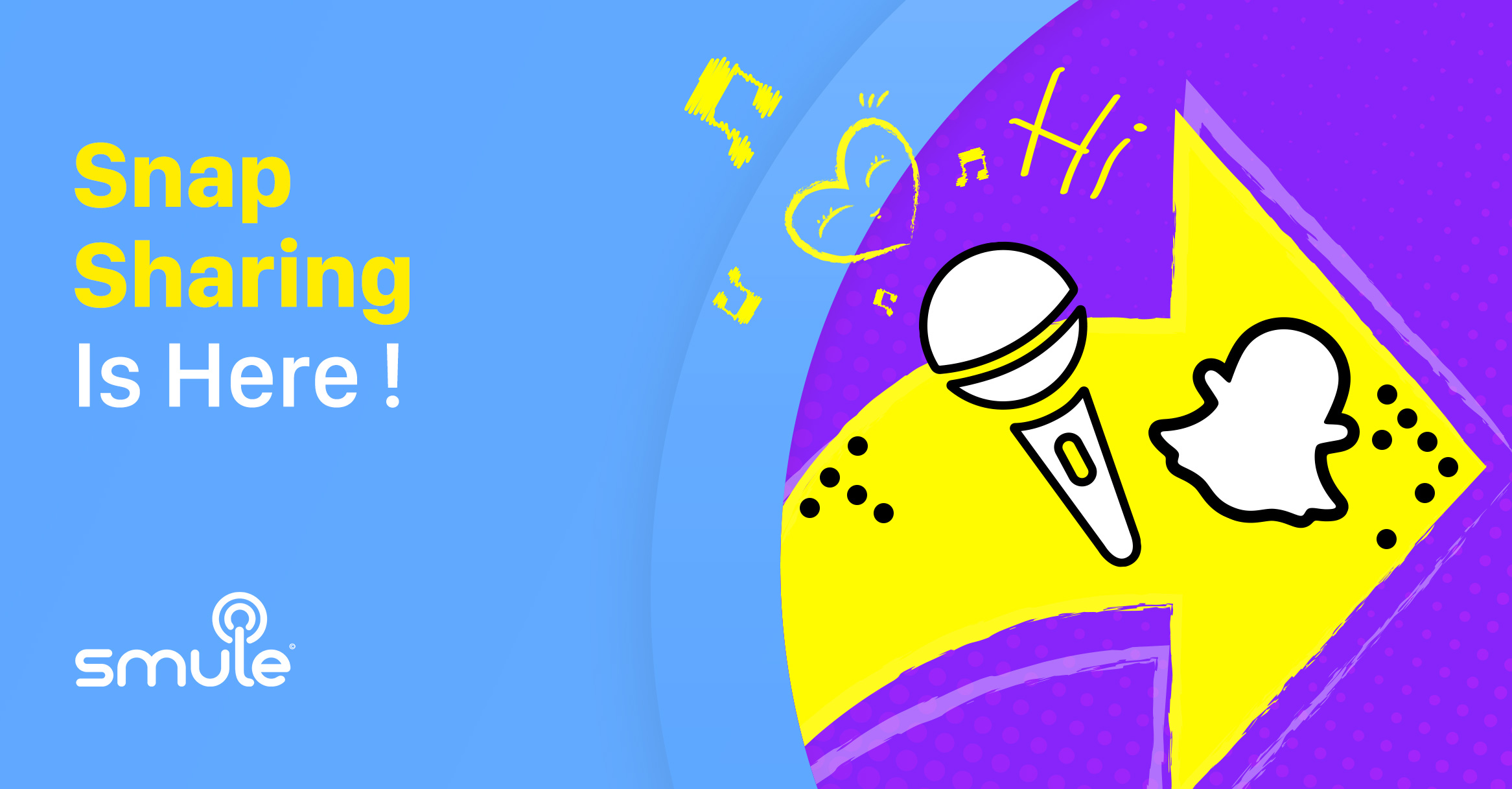 Introducing Snapchat Sharing
Smule: Snapchat Sharing
We are very excited to announce a brand new sharing feature in Smule: Snapchat sharing! If you thought your Smule videos couldn't get more shareable and discoverable, well, guess what? – they can!
Smule is joining forces with Snapchat, one of the biggest social platforms out there, to help you unleash your creativity and share your favorite performances with your Snap community. You might even find some new duet partners!
With just a few taps, you can share 10 seconds (a teaser!) of your Smule performances with your friends and followers on Snapchat, and potentially collect more Loves and collaborations on your performance. Snapchat sharing also allows you to get creative and dress up your videos with a variety of Snapchat stickers, emojis, colorful texts, and tags to make them even fun.
How does Smule: Snapchat sharing work?

1. Pick a performance from your profile
2. Tap Share
3. Select Snapchat (you'll need to have Snapchat installed for this to appear)
4. Select 10 seconds of the performance you want to share
5. Dress it up with your favorite Snapchat stickers, emojis, text, etc
6. Share it to your Snapchat Story or directly with a friend
7. Have fun!
It's really that easy! Keep in mind, if you want to share a performance you just created, you will need to wait a bit for it to be processed. Once that's done, you can go ahead and work your magic!
We can't wait to see your fun and creative videos! Want a chance to be featured on the official Smule Snap Story? Tag @Smule and you might be included.
Ready to give Snap sharing a try?

Go to your profile and make your first Smule Snap!
Learn more about Smule features:
[yotuwp type="playlist" id="PL6TgH56UtRsMlvxC8UrB3hq2S61bxFAPJ" ]