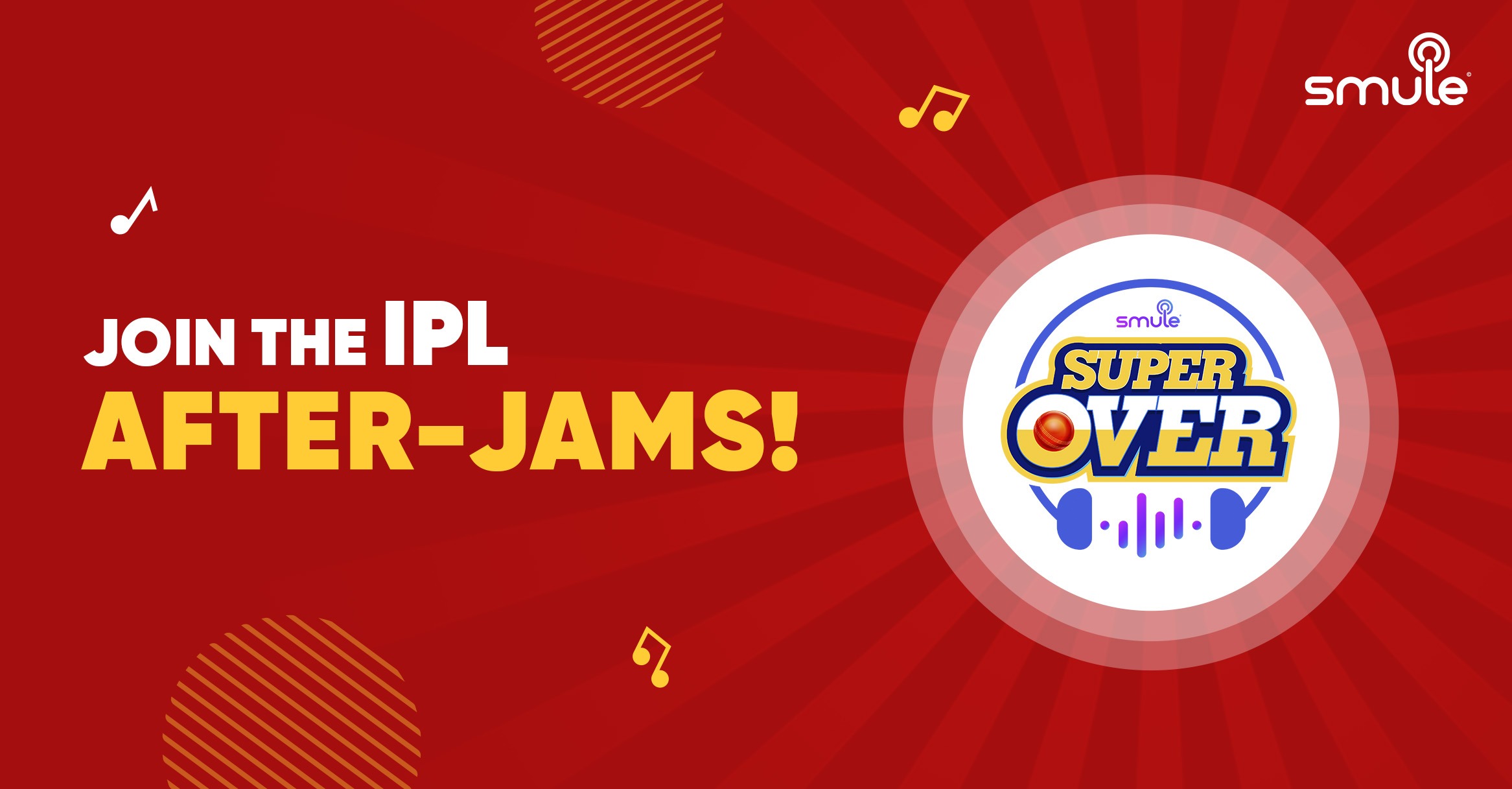 Join the IPL after-jam!
As the Indian Premier League continues in full flow, the celebrations are never-ending. So what better way to celebrate than with loads of music masti?
Join the IPL after-party with Smule Super Over. Cheer on your favorite teams and carry on the fun as your notes hit the sweet spot.
There's more! The top performances will win free VIP memberships for one year! So why wait?
Simply click on the Super Over banner on the app and choose your favorite song from the fun-filled list. Then sing your heart out and use #SmuleSuperOver along with @smulein to share your performance on your social media.
Rules to remember:
1. All performances should be on video and each track should be from the Super Over promo page.
2. You can enter your jam multiple times.
3. Winners will be selected by the Smule Employees Committee based on creativity, quality of singing, and overall engagement. All decisions will be final.
Smule Super Over gets off-the-mark from Oct 28th – Nov 16th. Sing with your friends, sing with your fam, join the IPL after-jam!