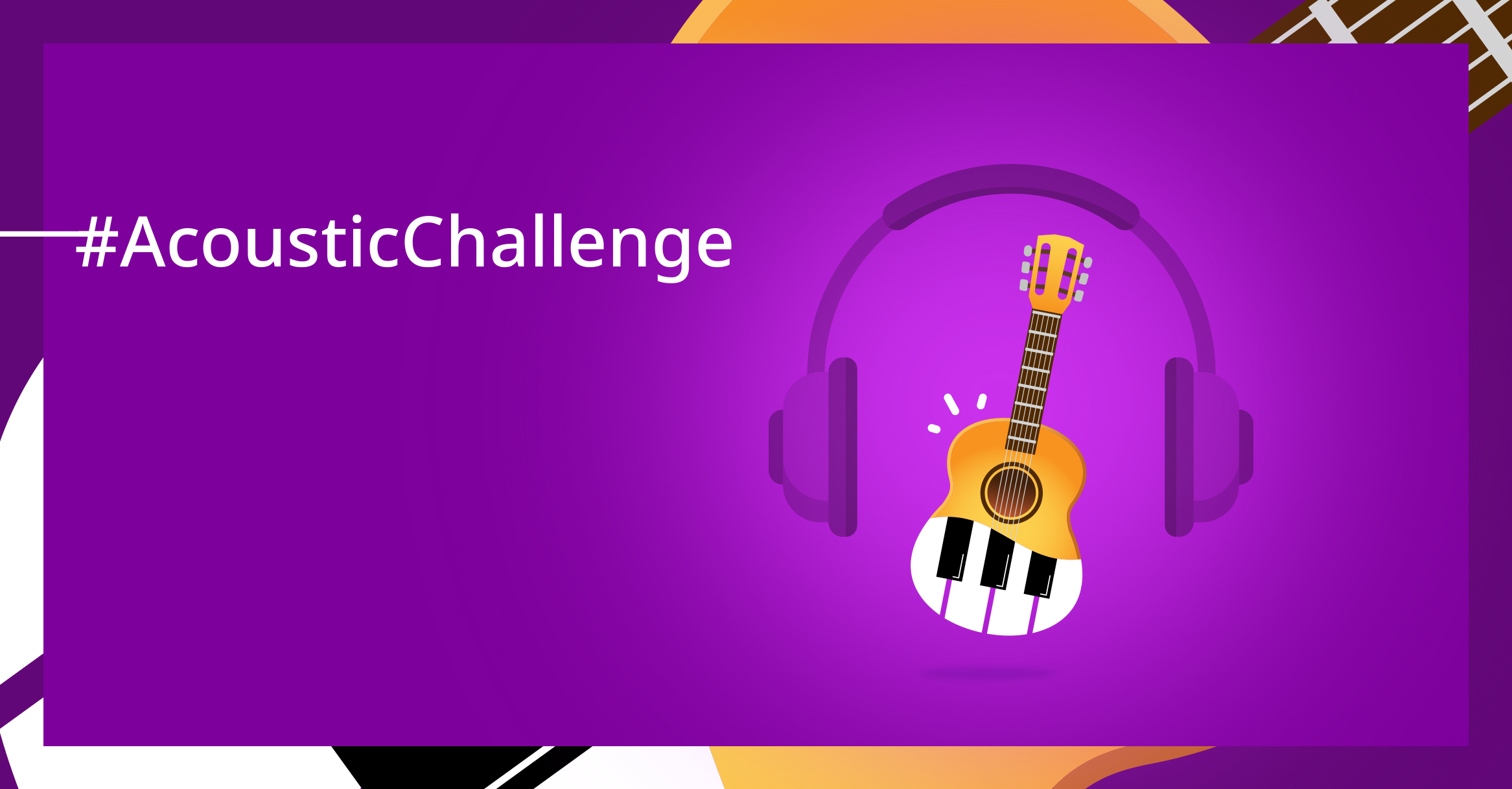 Next Smule Challenge: Acoustic
Smule Challenges give you a new way to have fun singing and connecting with the community! Every other Friday, Smule will feature a playlist of the best performances from the latest Smule Challenge! It's time to unveil a brand new playlist for the past theme and announce the next Smule Challenge: Acoustic.
Smule App Playlist From The Past #SoundtrackChallenge
For the past two weeks, we've asked you to sing your favorite songs from movies and TV shows.
You definitely played the part like stars, and we can't wait to share some of the many outstanding performances with you.
These are just a few of the featured performances:
Check out the full Smule Challenges playlist in the Explore screen on Smule or tap here.
Sing On Smule With The #AcousticChallenge
Acoustic music relies primarily on instruments that produce music through acoustic means, as opposed to electronic or electric means.
Similarly, acoustic versions of songs don't contain alterations by electricity, synthesizers, and other sound modifying tools; they are the pure versions of songs.
That's why for this Smule Challenge, we invite you to combine your pure singing talent with some pure sound by singing to acoustic arrangements.
Ten of you will be featured in our #AcousticChallenge playlist on April 9th, when we will also announce a new theme.
1. Sing to the acoustic arrangements below or any other in the Smule Songbook,
2. Add the hashtag #AcousticChallenge to your performance.
3. Upload your performance by Tuesday, April 6th, 11:00 PM PST.
4. Optional: Share your performance to Facebook with #Smule to boost your chance for a feature.
Tap here to enter the #AcousticChallenge now!
1. Performance creativity.
More engagement with performances of great creative ability gives them a better chance of selection. So encourage your friends and followers to join, favorite, gift, and tap love on your entries to increase your chances.
Talking about engagement, you can show some love to other #AcousticChallenge performances with our dedicated Acoustic gift, available during the challenge.
1. A featured performance in the dedicated Smule Challenges playlist, seen by millions of users.
2. A featured post on the Smule Blog.
Featured participants will be chosen and showcased bi-weekly on Fridays, with their performances highlighted for two weeks.
We can't wait to hear your creations!