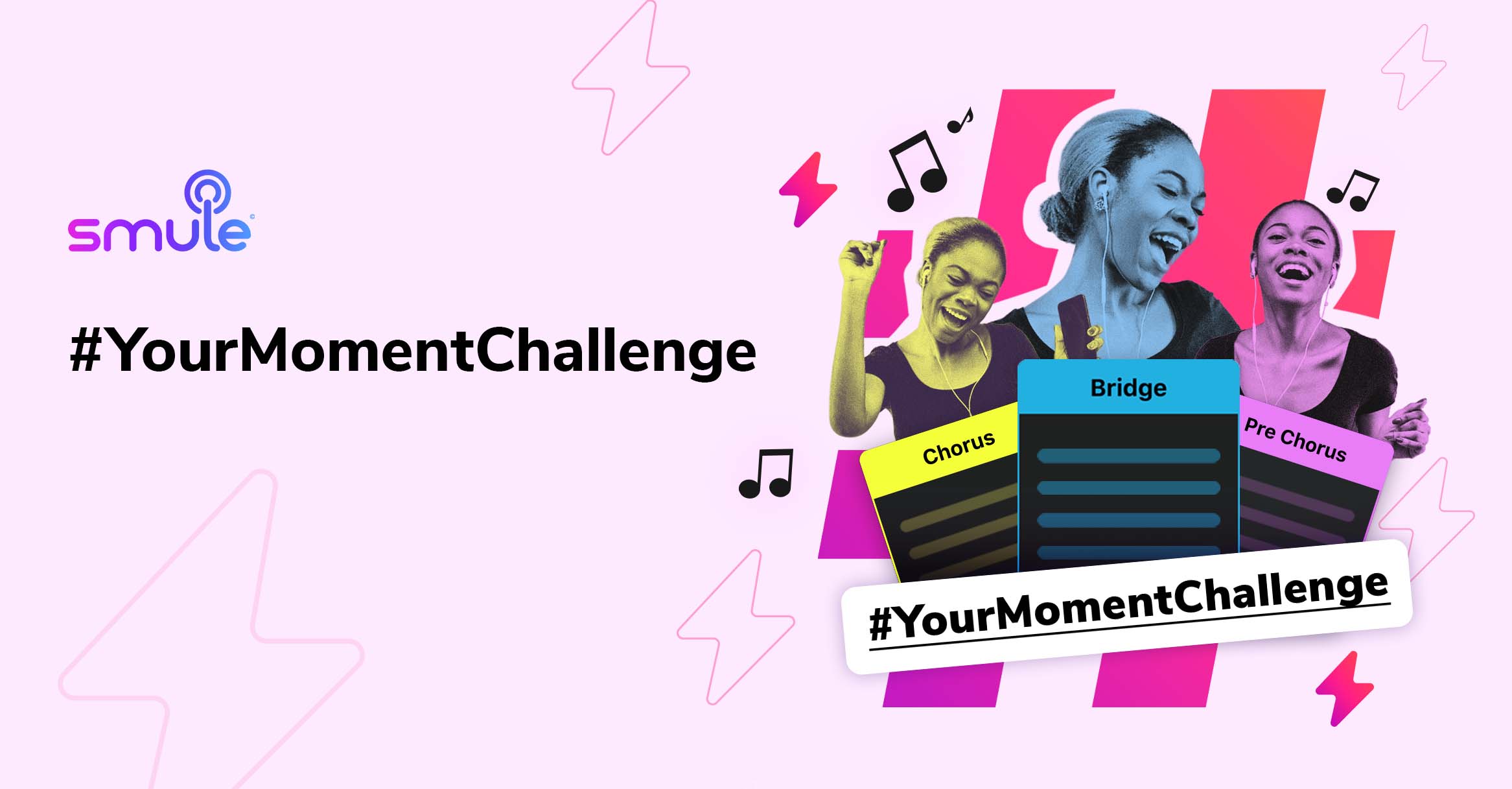 Smule Your Moment Challenge
As you may already know, Smule Challenges give you a new, fun-filled way to sing and connect with other members of the Smule community. It's time to announce the new Smule Your Moment Challenge!
Sing for the Smule Your Moment Challenge
Turn your favorite song part into a "Moment"! Join an invite and select the "Moment" you'd like to record for our new #YourMomentChallenge! At least ten of you will be featured on our playlist, socials, and SmuleGlobal in four weeks.
How can I participate in the Smule Your Moment Challenge for a chance to win?
Join any of the invites in our promo page, or pick another invite to join.
Select "Moment" and choose your favorite part of the song to sing.
Add the hashtag #YourMomentChallenge in the comments or join an invite with it.
Upload your performance by Tuesday, May 2nd, at 11:00 PM PST.
The more songs you join with "Moment", the better chances you have to be featured!
CHALLENGE HACK: Share your performance to social media with #Smule to boost your chance to be featured.
More of a visual learner? Check out this video for more info on how to record a Moment:
Click here to enter the #YourMomentChallenge!
What's the submission selection team looking for?
Creativity – Your performance is the perfect way to get creative!
High engagement – Performances with lots of views and comments are more likely to win, so encourage your friends and followers to show some love!
What can I win?
A featured performance on our Smule Challenges playlist, seen by millions of users around the world.
A featured post on our blog, socials and SmuleGlobal.
We can't wait to hear your creations!