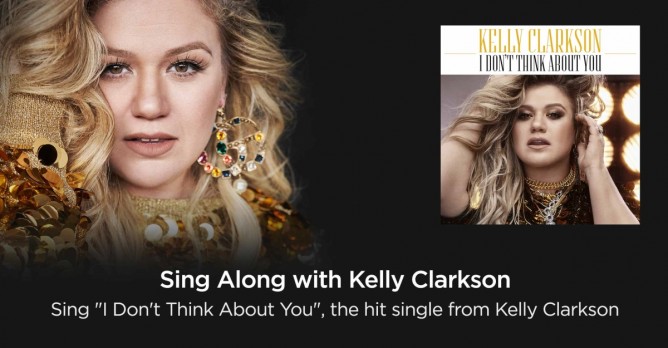 Sing "I Don't Think About You" with Kelly Clarkson
Has it been over a decade since Kelly Clarkson stole the first-ever American Idol?! Immediatly after she came out with her first hit single "A Moment Like This" which sat on Billboard Top 100's and country's best selling single of 2002! Another "Breakaway" moment for Kelly was when she did her new album "Breakaway" which sold 12 million copies and won 2 grammies. After selling a total of 25 million albums and 45 million singles, Billboard hailed Clarkson as "one of pop music's greatest singers!
We are happy to have Kelly Clarkson as our newest addition to our partner artist team! Welcome, Kelly! 🙂
Here are some MUST WATCH duets!