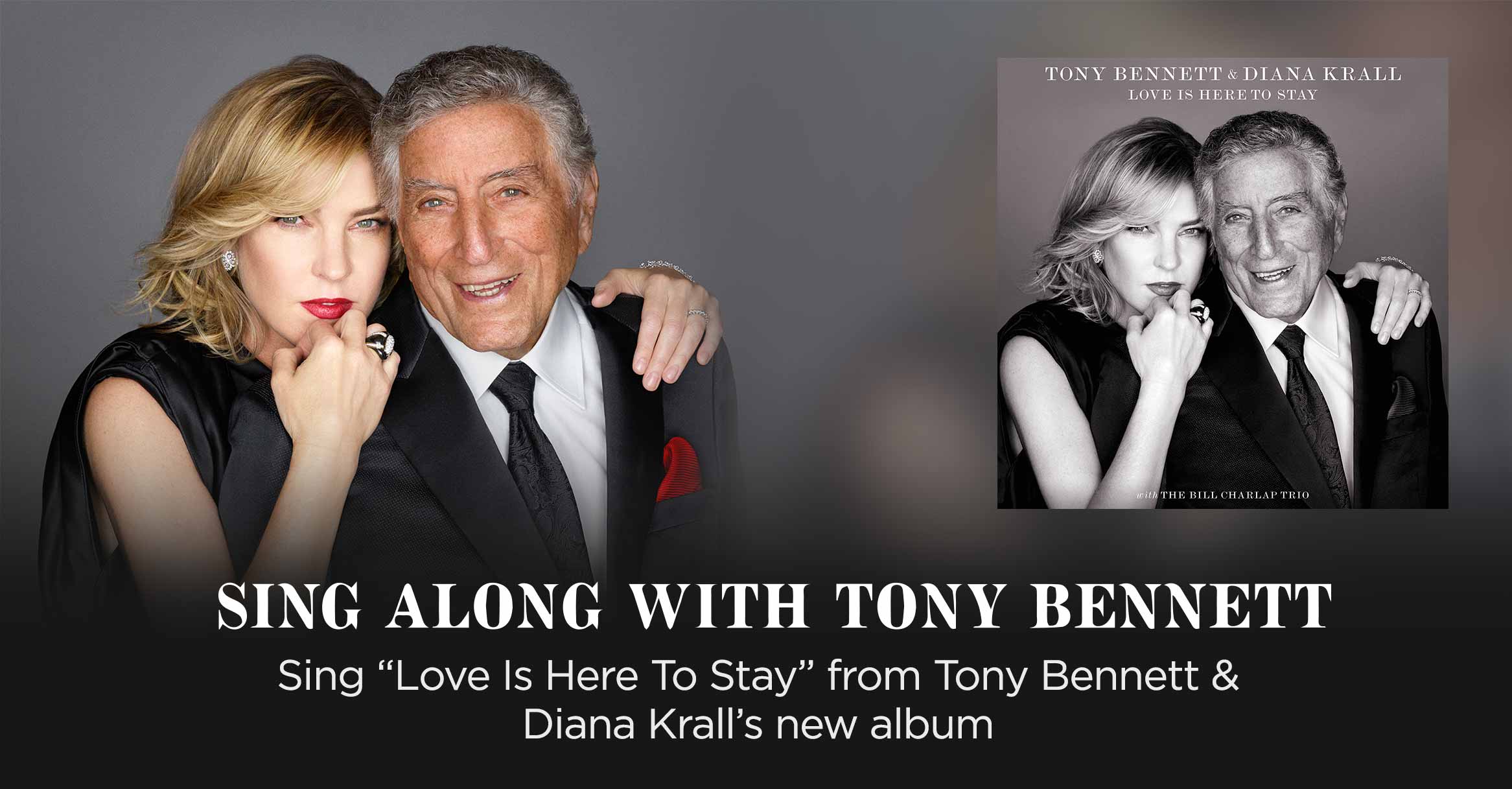 Sing "Love Is Here To Stay" with TONY BENNETT!
Today is a very special day as we bring on a very special person in the music industry, Mr. Tony Bennett. We are going down the memory lane strong with an ever so loved musical hero. Tony has been nominated for 34 Grammy awards and won 18, including a Lifetime Achievement Award, and has sold over 50 million copies over the course of his musical career. Tony takes music very seriously, in an interview regarding his music genre, he states:
I'm not staying contemporary for the big record companies, I don't follow the latest fashions. I never sing a song that's badly written. In the 1920s and '30s, there was a renaissance in music that was the equivalent of the artistic Renaissance. Cole Porter, Johnny Mercer and others just created the best songs that had ever been written. These are classics, and finally they're not being treated as light entertainment. This is classical music.
Fun Facts on Tony  
Tony Bennett has two passions: singing and painting. He paints every day, and three of his works are in the Smithsonian's permanent collection. What's more, he recently took up sculpture.
Tony Bennett is the founder of the Frank Sinatra School of the Arts in Astoria, Queens, New York.
Young Tony grew up listening to Al Jolson, Eddie Cantor, Judy Garland, and Bing Crosby as well as jazz artists such as Louis Armstrong, Jack Teagarden, and Joe Venuti.
By age 10 he was already singing, and performed at the opening of the Triborough Bridge, standing next to Mayor Fiorello La Guardia who patted him on the head.
Tony Bennett attended New York's School of Industrial Art where he studied painting and music and would later appreciate their emphasis on proper technique, but dropped out to support his family at 16.