Sing "Te Assumi Pro Brasil"Matheus & Kauan on Smule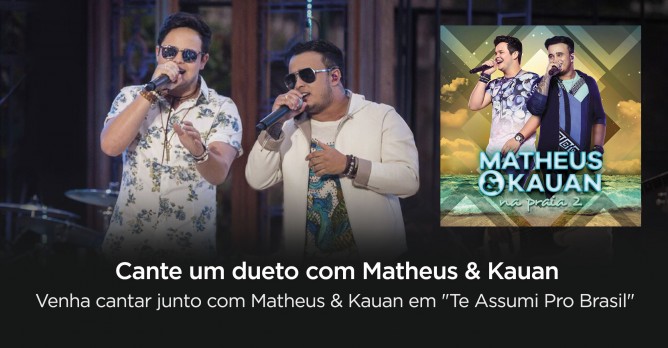 Super excited to announce our partner artists, Matheus and Kauan who are huge in Brazil right now – so huge they are actually the biggest YouTube channel in Brazil as they are reaching over 110 million views on YouTube for their new single, and that is only in the span of 4 months! Check them out here. Their other songs are hitting 90 million and 180 million. These two began as a duo in 2010 from Goias, Brazil where they classify themselves as pop country, or sertanejo.
Today you can sing with them on Smule!