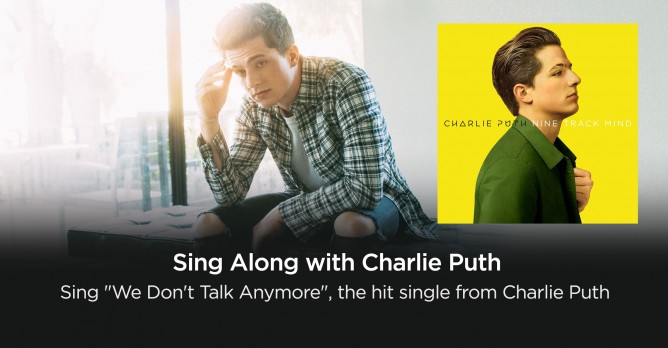 Sing "We don't talk anymore" with Charlie Puth
We are excited to welcome back Charlie Puth for his 3rd song "We don't talk anymore" on Smule. Charlie has been extremely popular, and more than likely, you've already jumped on the chance to sing with him on his hit songs "One Call Away" or "Marvin Gaye." Check out some great performances:
Even in relationship where things are amazing with a very special person, over time things change and things fade out. Ultimately, things you two probably don't talk anymore. This song was initially made as a joke to cheer up his friend who recently broke up with his girlfriend. The lyrics worked and suddenly they were producing it.
Check out their official music video here:
Sing "We don't talk anymore" with Charlie Puth