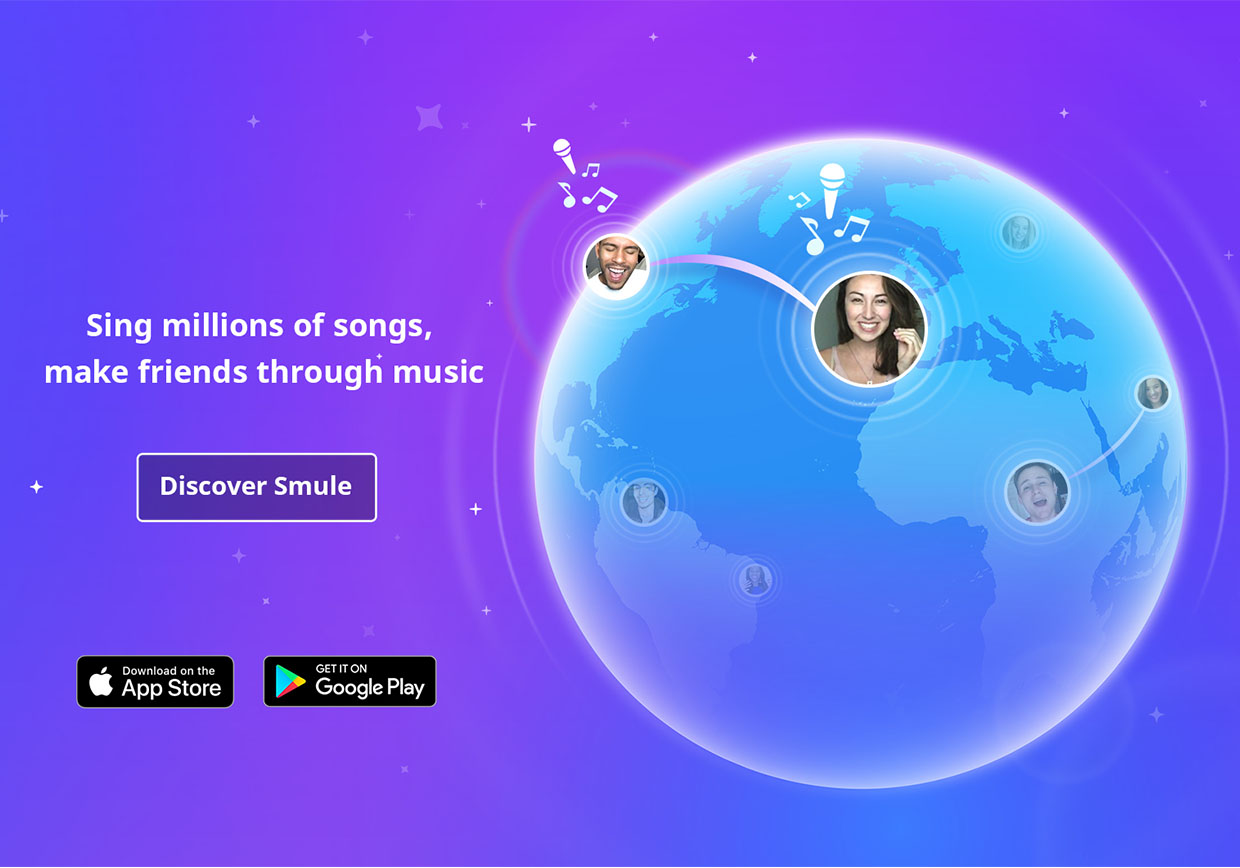 Smule launches first animated Partner Artist with Disney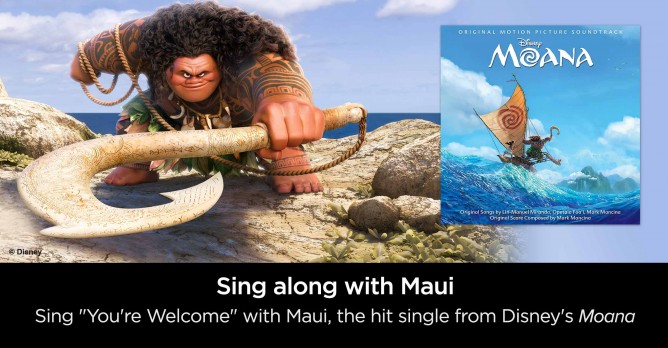 Smule launches first animated Partner Artist with Disney
What Can We Say Except You're Welcome!
What do James Arthur, Demi Lovato, Luis Fonsi, and Maui, greatest Demigod in all the Pacific islands, aka Dwayne Johnson, all have in common?  That's right, they are all Partner Artists on Smule and you can sing a duet with each of them on Smule's app Sing! Karaoke. Yes, you heard right, you can now create your own music video duets with your favorite Disney animated characters.  Starting today, we are launching the hit "You're Welcome," from the movie Moana, performed by Dwyane Johnson's character, Maui. The song was written by Tony®-, Emmy®- and Grammy®-winning songwriter/composer Lin-Manuel Miranda.
Every day, millions of users sing with each other and artists from across the world on Smule. We couldn't be more excited to collaborate with Maui, Demigod, as the first animated Partner Artist and give users this unique opportunity to have an IRL musical experience with  one of their favorite Disney character.
We can't wait to see your duets with Maui.  So what are you waiting for?  Get the Sing! Karaoke app by Smule available on both iOS and Google!