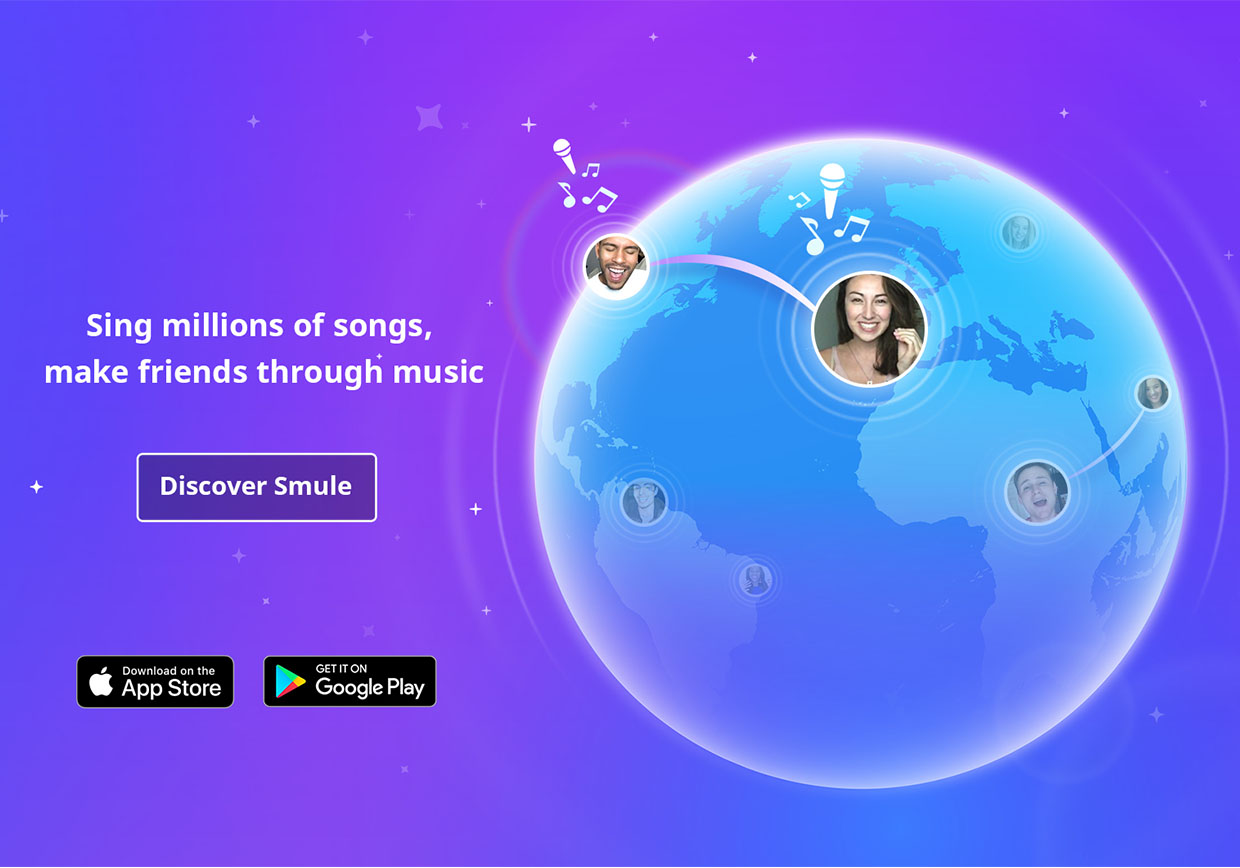 Smule Mega Collaborations (SMC) – Community Post
Smule Mega Collaborations (SMC)
Malaysian Smule Community (MySC) are very pleased to announce our collaboration with hafiizhXaleaya & Ah_Kei. A pilot project managed by Singapore and Malaysia Smulean to gather Smule groups and community especially from Singapore, Malaysia, Brunei, Indonesia and Worldwide. Smule Mega Collaborations (SMC) is a program for Smule Singers to perform awesome song collaborations with other Smulean.
We started our humble journey in September, 2017 with over 35 Smule groups and community. To listen to SMC, just search for #SMC2017 #MegaCollab1 #MegaCollab2 in Smule application.

​
Here are some of the performances from SMC 2017 September to December Playlist
SMC Welcoming 2018 : We Will Rock You
WeekendDate, The24KMagic & ASSx : I Will Survive
D'Majestic, MAV & V7C
TCX, Metal Division & The Singers Group : Starlight
All Star Sempoi, SmulerGanza & GSKL
AGV & The24KMagic : Just The Way You Are
SOULMATES & LORD : We Are Young
MySC & Banzai Republic : Everybody (Backstreet's Back)
SmulerGanza & SuperVoiceTeam : Forget You
Our Mission:
Investing in the connections amongst all participating members
Our Objectives:
To promote or/and to make known of Groups & Communities in Smule
To showcase group members' individual talents through Smule Mega Collaborations
To build a healthy relationship between the Groups & Communities in Smule
The Collaboration
SMC is based on a HOME & VISITOR format:
Only three (3) members of each Team are allowed to represent their Group/Community per song collaboration
The Home Team will have to choose the song & arrange the parting of the lyrics
The Home Team will have to open the chosen song on their Smule group official's account
Group Pairings & Theme will be set monthly by the Organisers
Partners:-
Malaysian Smule Community
Est. since 2015 by Saikomi
Official Acc. Page: www.smule.com/MySCOfficial
Angkatan Suara Sexayyy eXclusive
Est. since 2016 by The Duo, hafiizhXaleaya
Official Acc. Page: www.smule.com/_ASS
Official Online Radio Network:
Channel Operates by: Valianto Exclusive
Official Acc. Page : www.smule.com/ValiantoOfficial
What are the other benefits in this program?
By exploring/sharing the works between Groups & Communities, it gives you the room for improvements by learning from each other.
Individuals would also be able to enhance their networking opportunities as well as making new friends from all over the world.
Haven't registered your group yet?
What are you waiting for!?
DON'T MISS YOUR CHANCE
BE THE PIONEERS OF SMC PROGRAM NOW!!


‍♂ How to take part? ♀
Founders/Leaders may contact:
HAFIIZH 

Line ID: hafiizh
Click here to send request on LINE
Smule: @hafiizhASSx
Click here to send request on Smule
ALEAYA 

LINE ID: elfadli
Click here to send request on LINE
Smule: @_leeyawrrr
Click here to send request on Smule